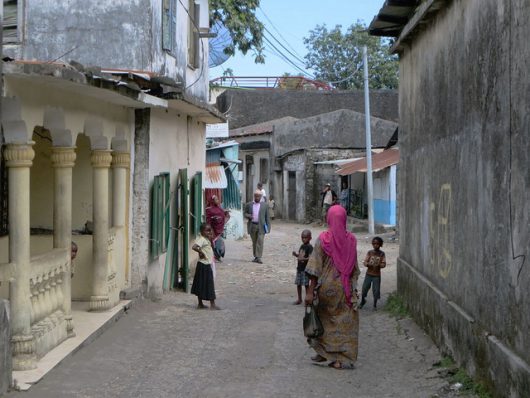 The U.N. Human Rights Council estimates that, currently, there are over 21 million refugees. While coverage tends to be concerned primarily with those from Syria, Somalia and Afghanistan, because of their large refugee populations, a smaller, ongoing crisis exists in the Comoros Islands, off the cost of Mozambique, where people flee economic hardship. Here are the 10 facts about refugees from the Comoros.
Many refugees from the Comoros Islands flee to one of the nation's smaller islands, called Mayotte. This island lies to the southeast of the rest of the Comoros Islands – Moheli, Anjouan, and Grande Comore.
The Comoros at one time belonged to France, but the three major islands gained independence, while Mayotte is still a French territory.
In 1995, the French government made traveling between the islands without a visa illegal, leading to major problems with illegal immigration.
As much as 40 percent of Mayotte's population are considered illegal immigrants, according to estimates by the French government.
Those living illegally in Mayotte face severe prosecution and deportation. Authorities have stepped up patrols in order to detain and deport those without proper papers. Mayotte deports as many as 20,000 illegal immigrants a year.
Immigrants detained in Mayotte face what a 2008 Council of Europe Human Rights Report deemed "unacceptable" holding conditions, yet many still make the trip seeking better education and healthcare. Detained persons stay in overcrowded rooms and often face inhumane treatment by guards.
Desperation by those leaving the major Comoros Islands has resulted in many tragedies in the ocean. Official numbers from France state that there have been less than ten thousand deaths from the Comoros to Mayotte since 1995. However, governor of Anjouan, Anissi Chamsidine, puts the number at an alarming 50,000.
Although many Comorians travel to Mayotte to find a better life, many who do reach there are disappointed. Those who have left for Mayotte still live in poverty, fearful of deportation. The Red Cross estimates that immigrants working in agriculture or fishing make an average of only $370 a month, while local citizens make $958.
Some Comorians who leave the country will flee to France, although at much fewer rates. In 2016, 294 Comorians applied for asylum in France. Only 16 percent of applications were accepted.
Over 150,000 people with Comorian citizenship live abroad, largely in France, where they can find better access to jobs, education and healthcare.
These facts about refugees from the Comoros Islands illustrate a situation that is in dire need of a solution. The international community must take a stand in assisting to lift the Cormorian people out of a circle of poverty and deportation.
– Selasi Amoani
Photo: Flickr
https://borgenproject.org/wp-content/uploads/The_Borgen_Project_Logo_small.jpg
0
0
Borgen Project
https://borgenproject.org/wp-content/uploads/The_Borgen_Project_Logo_small.jpg
Borgen Project
2017-09-27 07:30:23
2020-07-16 17:53:07
10 Facts About Refugees From The Comoros