* Email is used to send a tax-deduction receipt. Email addresses will not be sold or shared with third parties.
To Donate by Mail:
 The Borgen Project
2661 N Pearl St.
PMB #442
Tacoma, WA 98407
We appreciate your donation to the global poverty fight. The Borgen Project is a 501 (c)(3) tax-deductible nonprofit organization (EIN 20-0536470). The organization is located in Tacoma, email [email protected] or call 253-300-0451 to arrange a tour of the office!
708 Broadway Suite 201 Tacoma, WA 98407
"Having made tremendous strides on behalf of impoverished families throughout the world, I applaud The Borgen Project for its tireless commitment to ending global poverty. Through strategic advocacy and public education, you are helping to shape U.S. policy for the betterment of mankind."
– Gov. Jay Inslee (WA)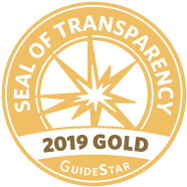 The Borgen Project received the Gold Star Seal of Transparency from GuideStar, the world's largest source of information on nonprofit organizations.