7 Ways the FAO is Tackling Hunger in Palau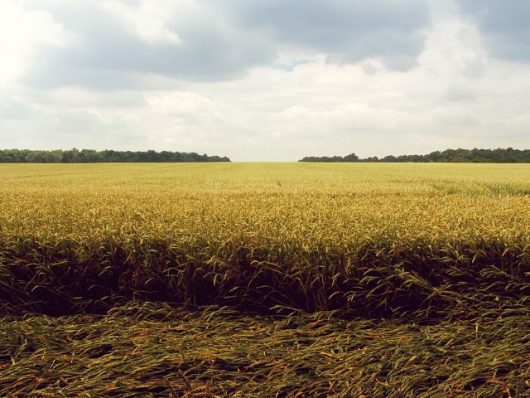 For 18 years, the Republic of Palau, an island country in Micronesia, has worked with the Food and Agricultural Organization (FAO) to improve the lives of families living below the poverty line. Together, the government and the FAO are combatting issues of hunger in Palau in the following ways.
7 Ways the FAO is Tackling Hunger in Palau
Palau first partnered with the FAO in 1999. The cooperation between the country and the FAO to reduce hunger has helped increase production and productivity of farming systems, and contributes primarily to support local food production.
Palau has received assistance from the FAO through the 2013-2017 Country Programming Framework (CPF) for the Pacific sub-region. The four-year plan focuses on improving legislation, food quality and safety and production of ecologically sustainable agriculture in 14 Pacific Island countries. In Palau, these plans are priorities for the National Master Development Plan 2020 and the Medium Term Development Strategy 2009-2014.
Goals for the FAO CPF for Palau include robust legislative and strategic planning frameworks, increased production of agriculture and aquaculture and improved market access.
To support local food production, the FAO has been working diligently to develop policy and planning for the country's fisheries. Seafood is a primary food source in Palau, and many people find employment in the marine sector.
Additionally, the FAO has sought to strengthen the country's agriculture sector in connection with the tourism industry and domestic markets. With approval from Palau's Bureau of Agriculture and the Tourism Office, the plan will also increase farm management and marketing.
Subsistence crop production of taro, cassava, sweet potato, banana and coconut is the main agricultural system in Palau. Both rural and urban women are the dominant growers and harvesters of these crops. Most of the harvest feeds families and the country's small commercial sub-sector in local markets and farms.
In 2015, the FAO held training events in Palau as part of targeting agriculture and domestic farming practices. Participants received training in basic farm financial analysis and recordkeeping. They also trained to be able to advise smaller, local farmers in marketing and value addition.
As a result of the partnership with the FAO, the government and local agricultural workers are striving more and more for a better life. With the progress already made, reducing hunger in Palau appears to be successful.
– Olivia Cyr
Photo: Unsplash
https://borgenproject.org/wp-content/uploads/logo.jpg
0
0
Borgen Project
https://borgenproject.org/wp-content/uploads/logo.jpg
Borgen Project
2017-09-18 01:30:42
2020-06-29 16:54:51
7 Ways the FAO is Tackling Hunger in Palau