- History has shown that as people transition from barely surviving into becoming consumers, it opens new markets for U.S. companies and creates American jobs.
- 1 out of 5 U.S. jobs is export-based and over 50 percent of our exports now go to developing nations.
- Out of America's top 15 trading partners, 11 of them were once U.S. aid recipients.
- Foreign Policy Magazine describes the world's poor as the largest untapped market on earth.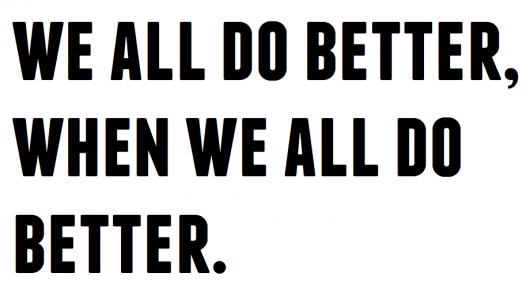 U.S. Return of Foreign Assistance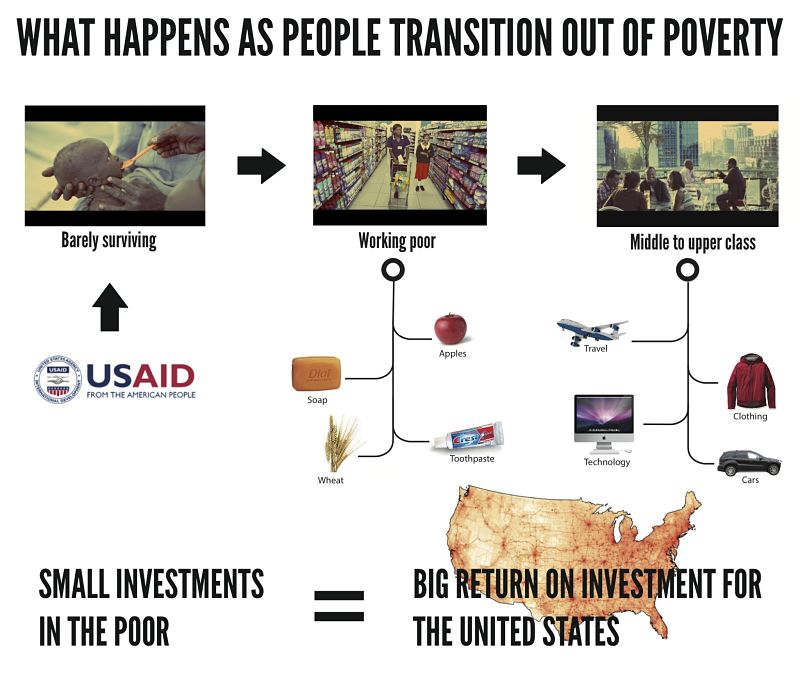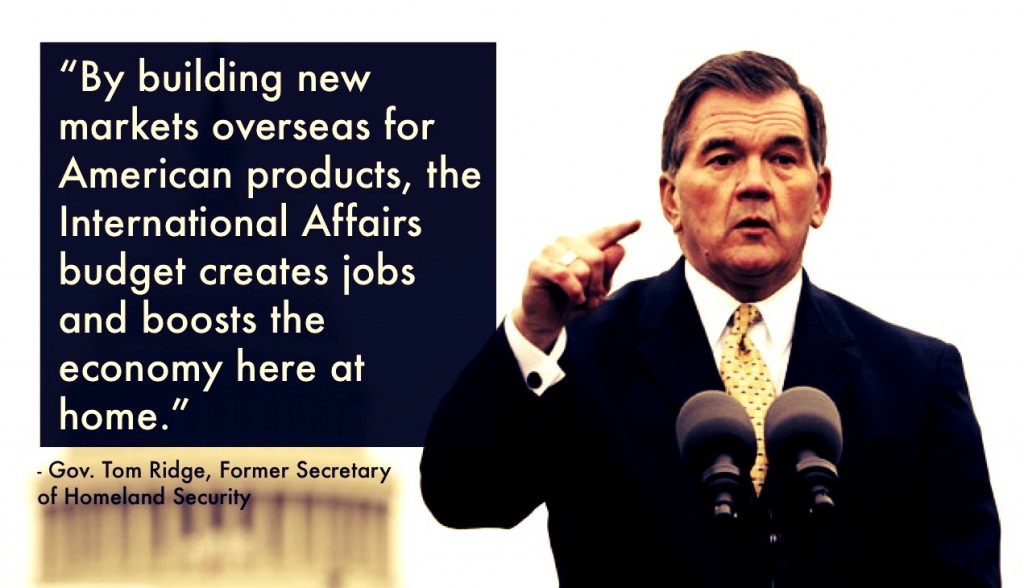 TOP COMPANIES TELL CONGRESS TO PROTECT AID PROGRAMS
In May of 2017, more than 200 major companies sent a letter to Congress urging that the International Affairs Budget be protected. As all but five percent of the world's consumers live outside the U.S. and many of the fastest growing economies are in the developing world, these business leaders believe it is in the economic interest of their companies for the U.S. to increase foreign aid spending and address poverty.
MEET THE NEW CONSUMERS OF U.S. PRODUCTS:
THE WORLD'S FASTEST GROWING ECONOMIES
Libya 17.8
Rwanda 8.5
Bangladesh 7.7
Ethiopia 7.7
Côte D'Ivoire 7.4
Cambodia 7.2
India 7.0
Tajikistan 7.0
Vietnam 7.0
Dominican Republic 7.0
Annual average GDP growth % 
(World Atlas)
"We need to stop viewing it as aid. It's an investment."
– Former Secretary of Defense, Chuck Hagel (R-NE)
The purpose of foreign aid is to end the need for its existence."
– Mark Green, USAID Administrator 
"United States government investments in the international affairs budget have had an instrumental impact creating healthier, safer and more stable societies around the world."
– Sam Worthington, InterAction CEO
"From an economic perspective, what happens in one country has ripple effects throughout the world."
– Chris Policinski, Former CEO Land O'Lakes 
"We have no choice but to stay engaged in the world. 95% of the people we want to sell something to live somewhere else, and America's access to and leadership in foreign markets is critical. We're the largest exporter by a significant factor, and we need to capitalize on that." 
– Thomas J. Donohue, Former President U.S. Chamber of Commerce
"Reducing global poverty is in our nation's best interest, and a sustained collaboration between the private sector and the government is needed in this regard."
– Carly Fiorina, Former CEO of Hewlett-Packard Company
"The growth of the developing world presents a major economic opportunity for American business today and a thousand opportunities tomorrow… We urge American companies to roll up their sleeves, get out there and engage with the economic opportunities that are emerging across the world. This is a moment to lean forward and take the kind of informed risks that have led to some of our greatest successes."
– Former Secretary of State, Hillary Clinton