The Borgen Project is a vehicle for creating large-scale systematic change. Your gift helps build a strong grassroots network of advocates that work to shape U.S. foreign policy around global poverty reduction efforts. Together, we can transform the lives of millions of people across the globe through advocacy for nutrition, access to education, economic security, women's empowerment and children's health and well-being!
We appreciate your donation to the global poverty fight. The Borgen Project is a 501 (c)(3) tax-deductible nonprofit organization (EIN 20-0536470).
Our headquarters is located at 1120 Pacific Ave Ste 100 Tacoma, WA 98407
"Having made tremendous strides on behalf of impoverished families throughout the world, I applaud The Borgen Project for its tireless commitment to ending global poverty. Through strategic advocacy and public education, you are helping to shape U.S. policy for the betterment of mankind."
– Gov. Jay Inslee (WA)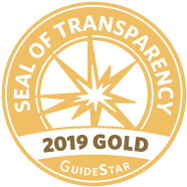 The Borgen Project received the Gold Star Seal of Transparency from GuideStar, the world's largest source of information on nonprofit organizations.