The Borgen Project works to create systemic change. Your gift aids in building a strong network of volunteers that help shape UK foreign policy around reducing global poverty. Foreign aid spending is targeted at improving the lives of people around the world. This includes tackling global diseases, humanitarian assistance, eliminating poverty, reducing the impact of changing weather patterns, and making progress towards the United Nations' Sustainable Development Goals.

Strengthening global peace, security and governance:
This is fundamental to poverty reduction overseas and will also strengthen our own national security at home. Terrorist attacks, such as the 2005 bombings and Manchester bombings are examples of poor, unstable nations that cause national security insecurity within the UK. We are not saying that poverty causes terrorism, or disenfranchisement causes terrorism, but we can't mistake there are certain phenomena that contribute to it. Terrorism needs to be fought against and certainly attacked, but some of the underlying grievances that might in fact lead individuals astray to terrorism cannot be ignored.
Strengthening resilience and response to crises: This includes more support for ongoing crises, including that in Syria and Ukraine. The war on Ukraine has greatly impacted the UK and this is evident by the cost-of-living crisis now. We therefore need to strengthen the resilience and our response to crises to ease the current living crises. Furthermore, more science and technology spend on global public health risks such as antimicrobial resistance, and support for efforts to mitigate and adapt to changing weather patterns. COVID-19 plays a big role in this aspect too. Changing weather patterns affect resources and produce from other developing countries on produce exported to the UK. Without relevant support and adaptation, exports may become more and more difficult for the UK to be provided with, and the cost-of-living crises may continue for many years.
Promoting global prosperity: The use of Official Development Assistance (ODA) Overseas Aid to promote economic development and prosperity in the developing world, will contribute to the reduction of poverty and strengthen UK trade and investment opportunities around the world.
Tackling extreme poverty and helping the world's most vulnerable: Supporting the world's poorest people to ensure that every person has access to basic needs, including prioritising the rights of girls and women is just the right thing to do. We are all citizens of the world, and it is our humanitarian duty to look after and take care of each other. This will, in turn, build security, stability and opportunity that will benefit us all.
We appreciate your donation to the global poverty fight. The Borgen Project is a 501 (c)(3) tax-deductible nonprofit organization (EIN 20-0536470).
Our headquarters is located at 1120 Pacific Ave Ste 100 Tacoma, WA 98407
Direct Bank Transfer:
To transfer funds directly to our bank account, from a UK bank account, at no cost, please use the details below:
Account holder: The Borgen Project
Sort code: 23-14-70
Account number: 62555851
IBAN: GB56 TRWI 2314 7062 5558 51
"Having made tremendous strides on behalf of impoverished families throughout the world, I applaud The Borgen Project for its tireless commitment to ending global poverty. Through strategic advocacy and public education, you are helping to shape U.S. policy for the betterment of mankind."
– Gov. Jay Inslee (WA)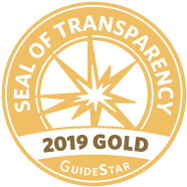 The Borgen Project received the Gold Star Seal of Transparency from GuideStar, the world's largest source of information on nonprofit organizations.