The Borgen Project advocates for the world's poor.

HOW WE OPERATE
Congressional Relations: We meet with U.S. leaders to build support for life-saving legislation and effective poverty-reduction programs.

Mobilize: We mobilize people across the globe behind efforts to make poverty a political priority.
Educate: We teach basic advocacy skills that allow citizens to communicate with their government.
Issue Message: We build awareness of global issues and innovations in poverty-reduction through our online and community presence.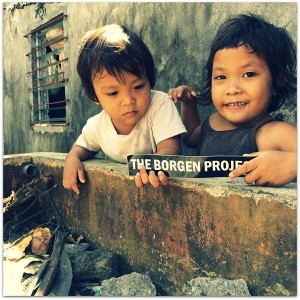 WHY WE FOCUS ON U.S. LEADERS
1. The World's Agenda-Setter: From the War on Drugs to the War on Terror, if it's on the agenda of U.S. leaders, countries across the globe take action. The Borgen Project works with U.S. leaders to utilize the United States' platform behind efforts toward improving living conditions for the world's poor.

2. Higher Impact + Systematic Change:
$6 billion: Amount the U.S. spends per aircraft carrier.
$4 billion: Budget of the largest relief agency on the planet (World Food Program).
The largest relief agency in the world has an impressive impact and assists over 100 million people per year, although needless to say far greater resources can be mobilized for the world's poor at the political level.

3. Policy Influences Poverty Rates: The domestic and foreign policies of the United States have a tremendous impact on creating or reducing poverty overseas. One report by Oxfam, found that the U.S. could help more impoverished people in Africa by doing away with subsidies to wealthy U.S. cotton farmers than it does with the minuscule amount of aid going to Africa.
The Borgen Project operates at the 10,000 foot level. We go big. We work with leaders of the most powerful nation on Earth to improve their response to the global poverty crisis.

THE PER-DOLLAR IMPACT OF INNOVATIVE ADVOCACY
$5,000: Amount an aid agency needs to build one freshwater well that provides 250 people with clean drinking water.

$2,000: Amount we need to meet directly with 70 congressional offices and build support for a bill that will provide 100 million people with access to clean drinking water (Water for the World Act).

…Advocacy in a Nut Shell: With the amount an aid agency needs to assist hundreds of people, The Borgen Project is able to shape policy that helps millions of people.
THE UNMATCHED IMPACT OF ADVOCACY
In January of 2007, The Borgen Project joined several U.S. leaders and organizations to help save $1 billion that Congress planned to cut from global health funding. The amount might seem minuscule compared to the $120 billion that was allocated to the Iraq War that year, but $1 billion in global health funding accomplishes the following:
Provides treatment for 1.5 million people with malaria.
Provides 6.3 million people with bed nets to prevent malaria.
Provides 3.7 million people HIV tests.
Provides 110,000 people with AIDS treatment.
Provides 800,000 people with treatment for TB.
STRATEGIC ADVOCACY…YOU MIGHT SAY IT'S BEEN DONE BEFORE

From ending segregation to providing women with the right to vote, nearly every wrong ever righted was achieved by advocacy. When the public is engaged, informed, and mobilized around an issue, that is the tipping point where justice occurs. The Borgen Project is delivering justice for the world's poor and working with leaders of the most powerful nation on earth to right the long-preventable wrong of 16,000 children dying each day from hunger.