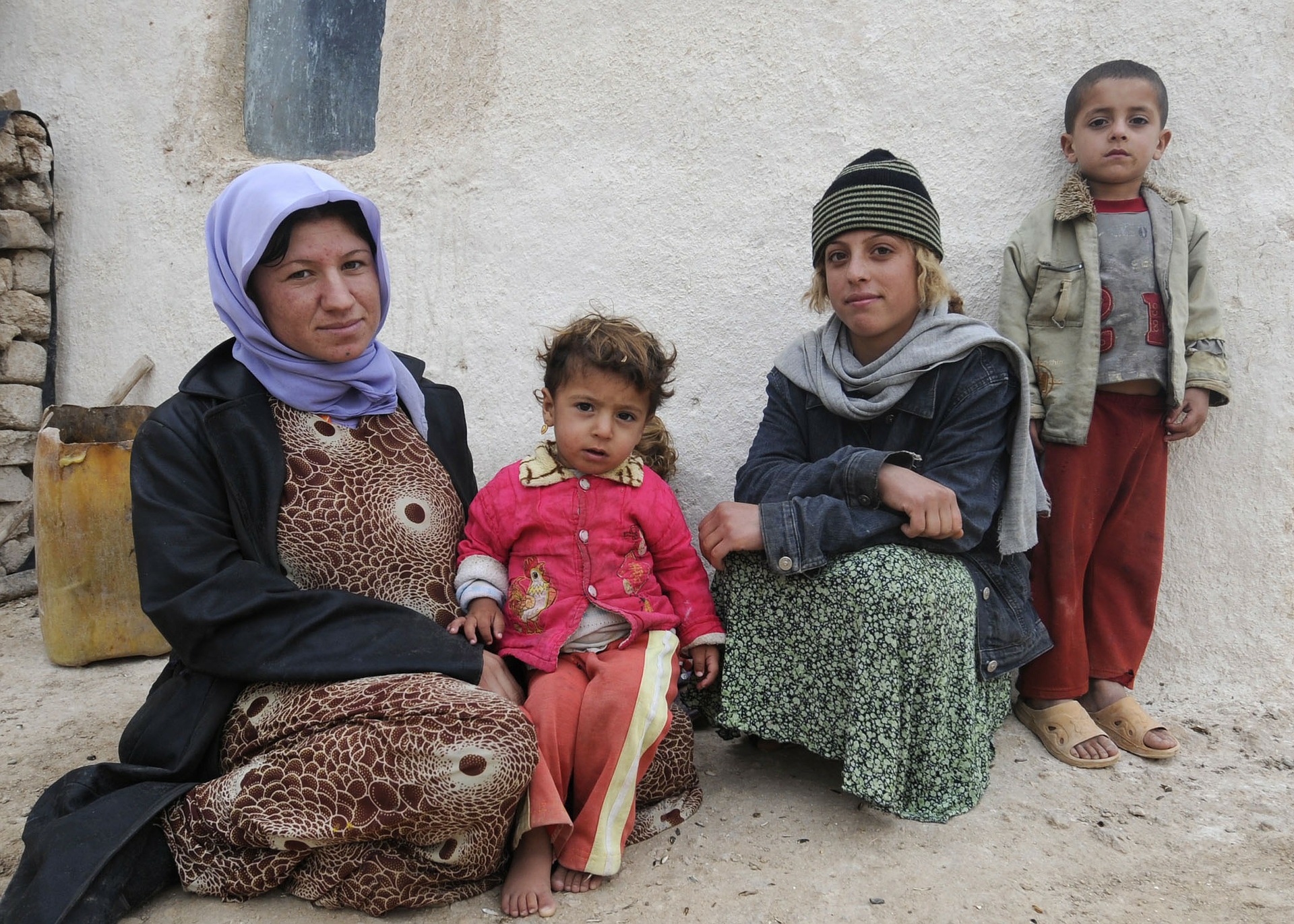 The status and protection of women remain a heated topic of discussion in international and national committees, particularly concerning justice for Iraqi women. Iraq's government is aware of the violations committed by its previous regime against certain civil community groups. As a result, Iraq's government has strived to drastically change how they aid and support victimized and often impoverished groups. However, Iraq's strategy to reconcile these issues is unique. For example, China encourages its impoverished population to move to urbanized cities, and the United Kingdom encourages participation in its labor market. But Iraq seeks to acknowledge the voices of the victims.
In 2003, Iraq's government and the International Center for Transitional Justice partnered with the Human Rights Center of the University of California, Berkeley to create Iraqi Voices. Iraqi Voices is a report based on data collected from in-depth interviews and focus groups. This data represents different perspectives of the Iraqi population regarding transitional justice. There are seven main topics of focus represented in this report: past human rights abuses, justice and accountability, truth-seeking and remembrance, amnesty, vetting, reparations, and social reconstruction and reconciliation.
Hearing Women
Iraq is working to have women and girls meaningfully participate in all stages of decision making. Programs and organizations like the SEED Foundation have worked to ensure this justice for Iraqi women. In particular, the SEED Foundation works to empower and engage the voices of violence and trafficking victims in Iraq. As such, SEED Foundation leaders and activists encourage the meaningful participation of women in sustainable peace negotiations and conflict reconciliation. Through their efforts, the Iraqi Parliament now has a quota setting aside 25 percent of seats for women in provincial councils. By acknowledging these voices, the Iraqi government is helping seek justice for Iraqi women.
Moreover, Iraq has taken strides to bridge the gap between policymakers and victims when addressing the needs of local communities affected by ISIS. To do so, Iraq is considering partnering with or accepting assistance from other nations. While international policymakers seek justice for Iraqi victims, they fail to address the real concerns of affected communities. Instead, they often focus on prosecuting the perpetrators. But affected communities also have more immediate needs. Therefore, this partnership and assistance allow victims of affected communities to participate in prioritizing and creating appropriate policies. Efforts to ensure meaningful participation in Iraq's government thus bring about transitional justice. By addressing systemic failures, Iraq's government brings justice to marginalized victims, including justice for Iraqi women.
Bringing Change
Ultimately, the changes implemented by the Iraqi government aid and empower impoverished and victimized groups, such as women. The inclusion of female voices in politics influences larger discussions affecting women and, as seen as Iraq, helps get justice for Iraqi women.
– Jordan Melinda Washington
Photo: Pixabay
https://borgenproject.org/wp-content/uploads/logo.jpg
0
0
Kim Thelwell
https://borgenproject.org/wp-content/uploads/logo.jpg
Kim Thelwell
2019-06-15 12:07:10
2019-12-17 08:31:00
Justice for Iraqi Women