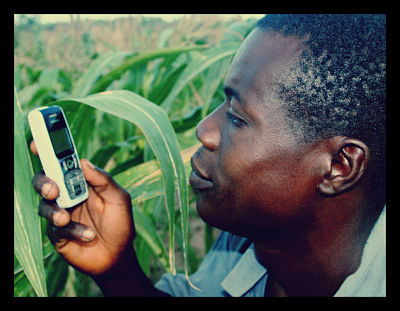 The problem of disseminating health related information to impoverished communities is consistently at the forefront of humanitarian aid. On March 27,  Mcel, a mobile telecommunications provider in Mozambique, along with UNICEF and the Ministry of Health signed a partnership which enables all Mcel customers to receive educational text messages.
This project, dubbed "SMS for Life," spreads information to all Mcel users free of charge. The topics addressed in the text messages go over disease prevention, injuries, violence against children, and the importance of using health facilities. The program is scheduled to last three years and contributes to the national effort to achieve Millennium Development Goals four and five established by the UN. These goals focus on reducing child mortality rates and improving maternal health.
While the use of mobile phones in Mozambique isn't as common as in the United States, Mcel's subscribers cover all social groups – this project alone is predicted to reach nearly five million people.
One of the interesting aspects of this partnership is the use of the private sector in contributing its resources and support to public health and national goals. This type of success includes low involvement from external countries and simply aids the nation's own companies and people in addressing national problems.
-Pete Grapentien
Source: UNICEF