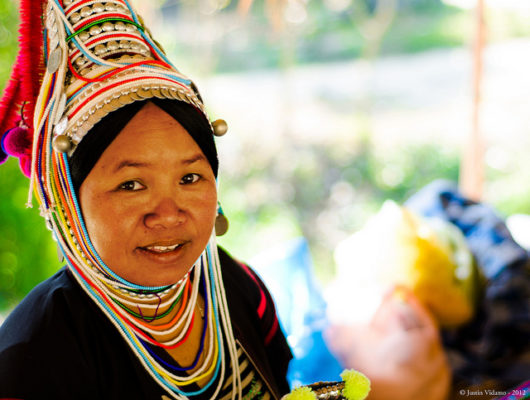 Thailand, Southeast Asian Nation, is a country that has benefited from programs that use technology to help people living in poverty. There are several examples as to how technology is reducing poverty in Thailand, and some of them are going to be presented in this article.
Internet Centres
International Telecommunication Union (ITU) and the National Broadcasting and Telecommunications Commission (NBTC) of Thailand have established more than 20 rural internet centers nationwide. NBTC-ITU Volunteers programme built this network, and each of the over 20 centers is equipped with at least 10 computers connected to the internet. The centers, located in 16 provinces across the country, strengthen information and communication technology (ICT) skills among students and are helping to promote social and economic development in some of the most remote areas of the country.
At the centers, students, youth and members of the local community are trained in how to use computers and are given courses for basic digital literacy needed to access information online. The center is useful because it gives students the ability to do online research in order to widen their knowledge of various subjects taught in school. They have also been able to transfer the computer and internet knowledge they have gained back to their families and communities, allowing them to use e-commerce platforms to do business and thus expand their family incomes.
Internet Advantages
While global connectivity is rapidly expanding and empowering billions of individuals around the world, ITU data shows that more than half of the global population remain cut off from the vast resources available on the internet. Access to information and communication technologies can help facilitate the United Nations' Sustainable Development Goals (SDGs), especially in rural areas. Access to the internet allows citizens to access basic services such as education and health care and is helping to lift people out of poverty through e-commerce and job growth. Nowhere else is this more pertinent than in rural and remote areas. In 2016, Thailand had more than 29 million internet users or 42.7 percent of the total population, which puts the country in the 24th place in the worldwide ranking of internet users.
Thai People Map and Analytics Platform
In 2018, the Office of National Economic and Social Development Board (NESSB), the National Electronics and Computer Technology Centre (NECTEC), the National Science and Technology Development Agency (NSTDA) and the Ministry of Science and Technologies joined up to help alleviate poverty in Thailand. The NECTEC center developed the Thai People Map and Analytics Platform (TPMAP) to pinpoint the problems people are facing in Thailand in different areas. Policymakers can use TPMAP to decide on which poverty programmes are suitable for each poverty-stricken area specifically. The data system TPMAP collects can help improve the quality of people's life by increasing income, boosting employment opportunities and reducing living costs.
Suttipong Thajchayapong, a senior researcher at NECTEC, said that to understand poverty in Thailand, the three questions of who are the poor, what are their basic needs and how can their poverty be alleviated need to be answered. TPMAP can precisely answer these questions by integrating data from different government agencies. It can also compare individual indicators year to year to see if poverty is reducing. TPMAP uses five poverty benchmarks to determine levels of poverty. These benchmarks include education, healthcare, income, living standards and access to public services. The total number of people surveyed this year was 36,647,817 people and out of this number, 1,032,987 were targeted as poor people, according to TPMAP.
Establishing internet connections as well as various platforms such as TMPAP are examples of how technology is reducing poverty in Thailand. If Thailand continues to implement programs utilizing technology, people living in poverty will have more access to basic services. The country has implemented multiple programs that have addressed the issue of reducing poverty in Thailand. Utilizing technology is crucial for helping people living in poverty to access basic services.
– Casey Geier
Photo: Flickr
https://borgenproject.org/wp-content/uploads/The_Borgen_Project_Logo_small.jpg
0
0
Kim Thelwell
https://borgenproject.org/wp-content/uploads/The_Borgen_Project_Logo_small.jpg
Kim Thelwell
2019-01-09 19:30:14
2019-12-16 14:24:37
How Technology is Reducing Poverty in Thailand