Education Flourishes as Infrastructure in Bolivia Improves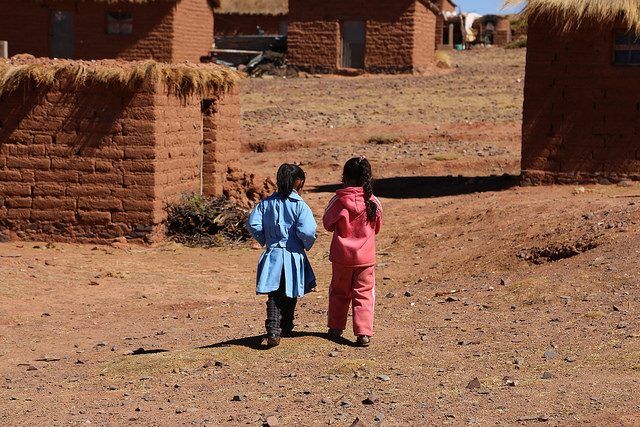 Bolivia is a is one of the most isolated countries in South America and is landlocked, bordering Brazil, Paraguay, Argentina, Chile and Peru. Infrastructure in Bolivia has changed rapidly in recent years as communication has adapted to new technology. This is exemplified by the continued rapid growth of cellular phone use in the country.
Although it is often taken for granted, solid infrastructure makes a large difference, particularly for education. When the needs of the students are met, it can make a world of difference in terms of the quality of education.
Miriam Chipana, a student at Jaime Escalante School located in La Paz, was quoted as saying "it is the best school in the area since we have our own field, a computer room, better bathrooms; everything is bigger and with more light." Another citizen, Odón Willy Barriento, a father and former student of the Luis Espinal School, agreed with this sentiment, saying "It is a momentous change; 30 years ago, we sat in abode chairs and brought wooden planks to use as writing desks. The new infrastructure encourages students to move forward."
The improvements to infrastructure in Bolivia have come a long way in improving the quality of education in the country. There have been seven schools with more than 6,000 students in urban areas of La Paz benefiting from infrastructural improvements. Freddy Mamani, the principal at Luis Espinal School, reaffirmed this by saying "enrollment has risen, as has attendance in each class, so we are operating at full capacity."
Despite the positive outlook for education, infrastructure in Bolivia can still be improved. There have been several steps taken to further improve infrastructure, such as the investment of $3.5 billion in infrastructure in Santa Cruz, Bolivia in 2016. This move was part of President Evo Morales' drive to make the country's exports more competitive. With this investment, improvements are planned for highways, airports, railways, housing and telecommunications.
Then there is the Bolivia Urban Infrastructure Project, whose development objective is to improve access to basic services to the urban poor in Bolivia. The project aims to do this through targeted infrastructure investments and the provision of technical assistance to municipalities in the planning, expansion and sustainability of urban service delivery. With these improvements planned for infrastructure in Bolivia, the future is brighter than ever.
– Drew Fox
Photo: Flickr
https://borgenproject.org/wp-content/uploads/logo.jpg
0
0
Borgen Project
https://borgenproject.org/wp-content/uploads/logo.jpg
Borgen Project
2017-12-14 01:30:32
2020-01-03 19:43:23
Education Flourishes as Infrastructure in Bolivia Improves