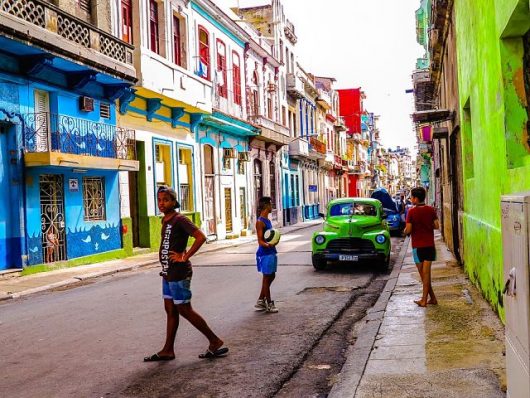 Cuba is a unique island nation whose economy has been the subject of contention for decades. It is also a poor country that struggles to provide housing, transportation and other necessities. The Borgen Project outlines five of the main causes of poverty in Cuba.
Top 5 Causes of Poverty in Cuba
1. U.S. Embargo
Following Fidel Castro's assumption of power in 1961, the U.S. imposed an embargo that abruptly deprived Cuban exporters of the recipient of 95 percent of their exports. Since then, the embargo has strictly restricted Cubans' access to American products, contributing to shortages of everything from food, to electronics and internet access. The legislation of the embargo even includes sanctions against other countries that do business with Cuba. In this way, the embargo significantly limits Cubans' access to products, partners and the means to climb out of poverty.
2. Agriculture
Like many developing countries across the world, Cuba has historically depended on agriculture as its main industry. Agricultural dependence often limits countries' abilities to develop infrastructure and establish economic stability. Until the 1990s, the primary economic driver in Cuba was sugar. Because of this historical reliance on a single crop, Cuba has been ill-prepared to deal with changes in the global economy and to diversify beyond its agricultural roots.
3. Allies
For more than thirty years, Cuba was allied with the former Soviet Union. This relationship created special trading conditions which benefited the Cuban economy. Cuba traded sugar to the USSR for much-needed goods and economic support; but when the Soviet Union collapsed in 1991, Cuba experienced a 35 percent contraction of its GDP. In a country of only 11 million people, this financial crash was more extreme than the American Great Depression. Cuba has yet to fully recover from this economic blow.
4. Dependence
Cuba's troubles with the USSR are part of a larger pattern of centralization. For the majority of the country's history, Cuba depended on a single trading partner for over 90 percent of its foreign trade. Cuba's exclusive relationship with first the U.S. and then the USSR caused big problems when these partners suddenly disappeared. Cuba also traditionally focused industrially on sugar production; this centralization further limits Cuba's ability to find sources of revenue to meet the country's needs.
5. Social Services
Cubans enjoy free health care and education, as well as subsidized housing and food rations. These social benefits form a safety net rare to the developing world and even many developed countries; but these social services come at a cost. Spending on social services can limit the amount of money available to the Cuban government and the Cuban people especially in times of economic crisis.
The causes of poverty in Cuba are similar to those in the rest of Latin America, but Cuba's unique position also presents the country with some unique challenges. Still, thanks to Cuba's vigorous social services, many Cubans can count themselves lucky compared to other impoverished nations.
– Bret Anne Serbin
Photo: Pixabay
https://borgenproject.org/wp-content/uploads/logo.jpg
0
0
Amy
https://borgenproject.org/wp-content/uploads/logo.jpg
Amy
2017-08-29 01:30:27
2020-06-25 09:44:34
The Five Main Causes of Poverty in Cuba