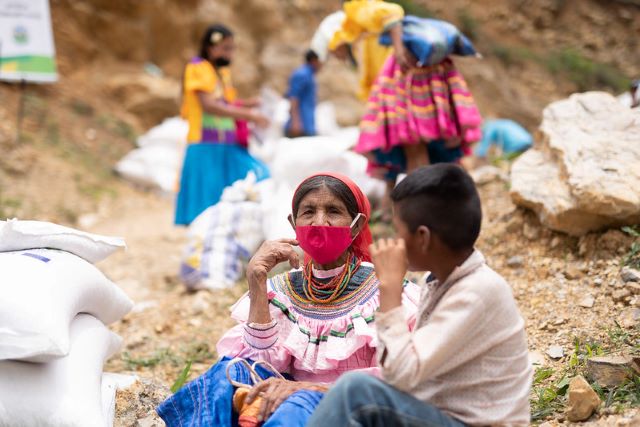 Guatemala is one of Latin America's most unequal countries, with an indigenous population that has been especially impacted by COVID-19. Indigenous groups make up more than 40% of Guatemala's population, which equates to more than 6.5 million people. Poverty rates average 79% among indigenous groups, with 35% suffering from food insecurity.
COVID-19 Exacerbates Indigenous Poverty in Guatemala
COVID-19 has only exacerbated the suffering of indigenous Guatemalans. Not only have indigenous families been pushed further into poverty, but reports of gender-based and intrafamily violence, murders and child pregnancies have also increased during Guatemala's stay-at-home orders, which were intended to control the spread of COVID-19. The only exception to note is that there has been a drop in violent crime since lockdowns were imposed.
Child labor rates have increased, which is a concern since a child's education is their channel to achieve social mobility and is key to reducing poverty. At the start of the lockdown, remote learning was promoted. However, less than 30% of Guatemala's population has internet access. Only 21% of the population has access to a computer. In effect, COVID-19 is widening the economic gap between the indigenous population and those in urban Guatemala.
OCHA, the United Nations emergency aid coordination body, reported in April 2020 that seasonal hunger rates have worsened in eastern Guatemala due to lockdown measures. Compared to a year ago, health ministry figures point out that acute malnutrition cases in the department of Chiquimula increased by roughly 56%.
Oxfam Assists Guatemala
Oxfam, a confederation working to alleviate global poverty, has been on the ground in Guatemala, delivering food, sanitary and medical products, particularly to Guatemala's indigenous communities.  However, Oxfam is working a little differently than in the past due to COVID-19 measures. Instead of risking the spread of the virus by sending outside people in, Oxfam is employing local Guatemalans by transferring credit to their phones and having them collect and distribute two months' worth of necessary goods to those requiring assistance.
Insufficient Governmental Support
Guatemala's government offers little help to relieve the effects of COVID-19 in its rural zones. In 2017, a study by the Guatemalan health ministry reported that the government spends fractions of its health budget in its rural zones compared to its wealthiest, urban cities.
The United States has increased its level of deportations under COVID-19-related regulations, leading Guatemala to trace 20% of its infections to those returnees. With the lack of governmental support and social safety nets, many poor Guatemalans are looking to flee the country.
Hopes for an Inclusive Society
Although the indigenous in Guatemala are creating their own solutions, using traditional knowledge and practices to contain COVID-19, the Guatemalan government must treat its indigenous population equally and include those who have been historically excluded by implementing strategies and operations to prevent and contain COVID-19 as well as alleviate its indigenous poverty rates overall.
– Danielle Lindenbaum
Photo: Flickr
https://borgenproject.org/wp-content/uploads/logo.jpg
0
0
Yuki
https://borgenproject.org/wp-content/uploads/logo.jpg
Yuki
2021-01-04 07:14:12
2021-01-04 07:14:12
Indigenous Poverty in Guatemala