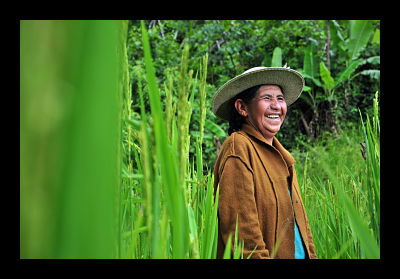 In order to earn a living in developing countries, many women have turned to farming. According to a recent report done by the Purchase for Progress program (P4P), women are responsible for 60 to 80 percent of food production in developing countries.
The World Food Programme (WFP) has helped these women with opportunities through its P4P program. Through this program WFP uses its purchasing power to bridge the gap for farmers who work on smaller scales. The program provides agricultural training and markets that will be reliable and profitable for their crops. Developed five years ago, P4P has since helped thousands of female farmers in 20 developing countries.
Five women have shared their personal involvement with P4P.  After the death of her husband, Chaltu Bultom Ede of Ethiopia became the head of the household. Through P4P, Ede learned basic business skills, received a loan and consequently was able to afford oxen and other necessities, like seeds and fertilizer for her farm.
Generoza Mukamazimpaka from Rwanda learned how to produce higher quality crops and through WFP she was able to sell them in competitive markets. With her money that she earned,  she bought a cow and uses its waste to make biogas, which in turn is used for cooking.
Carmelina Oloroso has also benefited from P4P. She has learned how to use effective agricultural techniques in Guatemala. Her new skills have tripled her production rate. She stores her profit in a savings account, which she recently used to buy extra land.
Koné Korotoumou, from Mali and Esinta Jickson, from Malawi have both experienced the empowerment and independence that P4P provides women.  Like Jickson put it, "We know we're equal to the men, and that has improved our standing in the community."
- Brooke Smith
Sources: World Food Programme, ONE, World Food Programme 2
Photo: Flickr