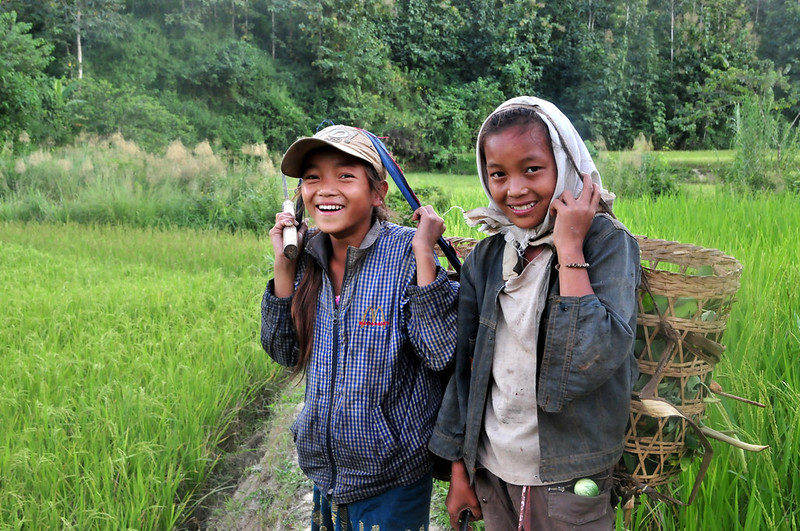 Globally, mental health conditions constitute 14% of the total disease burden, and in Laos, approximately 210,000 individuals are grappling with various mental, neurological or substance-use conditions, including depression and anxiety. Unfortunately, access to essential mental health services is lacking for many affected individuals, particularly in rural areas, resulting in a hidden crisis. This has been made significantly worse by the pandemic. 
Despite a decade of overall health improvements, mental health services in Laos have not progressed at the same pace. A mere 0.3% of the total health budget is allocated to mental health, starkly illustrating the challenges, with 95% of individuals with serious mental illnesses left untreated. However, transformative collaborations with the World Health Organization (WHO) and The United Nations Population Fund (UNFPA) signify a positive shift, empowering health care providers and scaling up mental health initiatives nationwide. This evolving landscape reflects a nation committed to addressing mental health as a core component of overall well-being, marking a promising turning point for mental health care in Laos.
Strengthening Mental Health Services
Efforts to address these challenges are underway through collaboration with the WHO under the UHC Partnership. This joint initiative sees mental health and psychosocial support integrated into the general health system, with a focus on primary health care as a pivotal platform for community-level intervention. Extensive training programs have been implemented, targeting central- and provincial-level health care workers, including those directly affected by events such as the Attapeu dam burst. This strategic training equips primary care providers to offer essential mental health support, fostering a deeper understanding of mental disorders and addressing associated stigma.
A crucial step has been taken by the Ministry of Health, in collaboration with the WHO, in developing and field-testing National Mental Health and Psychosocial Support Counseling Guidelines. This significant undertaking involves training by district health officers and village committees, ensuring a grassroots approach to mental health care. The goal is to create an inclusive action plan for scaling up initiatives nationwide, ensuring accessibility to mental health care for all, including those residing in remote areas.
Mental Health Amid the Pandemic
The compounding effect of the COVID-19 pandemic on mental health in Laos is underscored by the WHO. Increased distress, particularly in rural areas, where an estimated 75% of the population lacks access to mental health care services, is contributed to by economic hardships and direct illness from COVID-19. 
UNFPA has implemented youth-focused interventions, providing psychosocial support through initiatives such as helplines, personal protective equipment (PPE) for health care workers and online resources, underscoring a comprehensive approach to address the mental health implications of the pandemic.
Laos faces significant challenges in mental health care due to limited resources, geographical disparities and the impact of the COVID-19 pandemic. Collaborative initiatives led by international organizations like the WHO and UNFPA, along with the commitment of the Lao government, are systematically addressing these challenges. Positive strides, including the strengthening of mental health services, integrating training into primary care and developing comprehensive guidelines, signify progress toward a more inclusive and accessible mental health care system. While challenges persist, there is hope for a future where mental health care in Laos is prioritized and reaches every individual, regardless of their location or socioeconomic status.
– Marnie Woodford-Venables
Photo: Flickr
https://borgenproject.org/wp-content/uploads/logo.jpg
0
0
Yuki
https://borgenproject.org/wp-content/uploads/logo.jpg
Yuki
2023-11-24 07:30:40
2023-11-20 04:07:06
Enhancing Mental Health Care in Laos