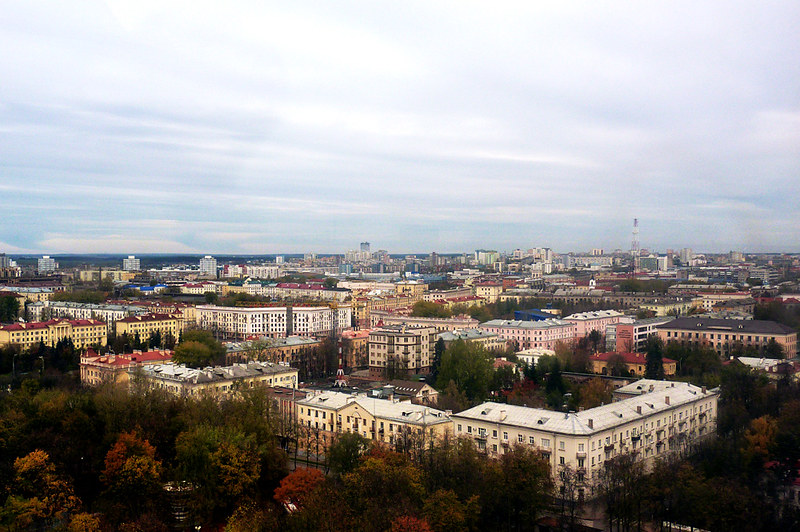 USAID is an independent agency of the United States federal government that takes care of administering civilian foreign aid and development assistance. It is one the largest official aid agencies in the world, controlling a large share of U.S. foreign assistance programs. USAID operates in more than 100 countries all around the world. One of them is Belarus, where USAID — which represents the second-largest actor after the E.U. — is effectively gendering its politics. USAID has indeed been able to transform the current business and social landscapes for Belarusian women.
Gender Politics in Belarus
In 2017, Belarus ranked 26 out of 144 in the Global Gender Gap Index. However, differences start to show when looking at detail. Women outnumber men at tertiary education enrollment. But despite being more likely to achieve white-collar positions, women are not as likely as men to receive managerial power. Only 17% of female white-collar employees rise through the ranks against a stark 41% for men. Women also lack executive power in politics. Although they hold around 30% of parliament seats, their presence in the executive branch is scarce. In addition, gender wage gaps have been increasing in recent years. This is due to the country's employment residing namely in public sectors such as education, where pay is lower.
Belarus is a country where STEM start-ups and corporations are usually presented as a field for men to develop their careers. Belarus has profited from USAID support to Belarusian women. By sponsoring teams that consist of at least 30% women, the U.S. support program is bringing forth a cultural shift in the entrepreneurial mentality of Belarusians.
USAID is Gendering Belarus Politics
USAID is gendering Belarus politics by increasing the relative bargaining power of women in society. A clear example of this promotion commitment is USAID's Community Connections Exchange Program, through which Belarusians have the opportunity to travel to the U.S. to undergo short-term exchanges. During this stage, they learn about innovative practices, youth business promotion and female empowerment. Women made up more than half of 2017's edition of the program, enlarging the ranks of the more than 400 women that had already enjoyed these lessons and leadership skill-building tools. Not only that, but another instance of leading by example would be the U.S.'s personal compromise to constitute offices in Belarus. At least one staff member n the office must be female. This is regardless of whether their tasks involve directing diplomatic meetings, developing the private sector or dealing with administrative matters.
USAID's Action
The U.S. commitment to improving the living conditions in Belarus extends well beyond jobs. It is also focusing on the way that politics are carried out in the country. The U.S. Department of State's Human Rights Report has criticized the increasing neglect by Belarusian authorities to protect human rights as fundamental as the freedom of speech or press. However, to encourage positive promotion and not negative condemnation, the Embassy also assists the growing independent media and NGO community. It is offering public exchanges and bringing American experts to the country to offer insight into democratic initiatives and reforms.
Along those lines, American and Belarusian counterparts in law enforcement and international development agreed to collaborate; this is particularly through American support schemes for the education of Belarusian officials to enable the law to be upheld and create strong legal infrastructures. The advancement of human rights entails a clear compromise toward the inclusion of women in society, especially in a country where legislation is "gender blind." While discrimination is formally prohibited, this does not stop employers to view women as undesirable based on their maternity benefits and earlier retirement age (55 for women and 60 for men).
USAID gendering Belarusian politics also means USAID is pushing for human rights to become a fundamental principle guiding legislative activity. Independent media, expert advice and reforms help create a more inclusive society. In addition, it is important to implement legislation that is gender aware, rather than gender blind.
Moving Forward
Women's participation in politics has been one of the main issues at stake in Belarus. USAID has helped promote civilian expansion and participation in political and economic decision-making. It has helped encourage opening up society and allowing for reform.
With markets opening, women have taken it as a sign that it is time for politics to follow the economic trail. The continued support offered by U.S. institutions to promote the role of women in the labor market may also enable them to increase their bargaining power in politics. Alongside the U.S. focus on protecting and projecting democratic reform and the rule of law in the country, there comes peaceful reform in a country that is making strides toward gender equality.
– Álvaro Salgado
Photo:Flickr
https://borgenproject.org/wp-content/uploads/logo.jpg
0
0
Kim Thelwell
https://borgenproject.org/wp-content/uploads/logo.jpg
Kim Thelwell
2021-07-04 01:31:22
2021-07-02 14:04:26
USAID is Gendering Belarus Politics