Past and Present Poverty in Moldova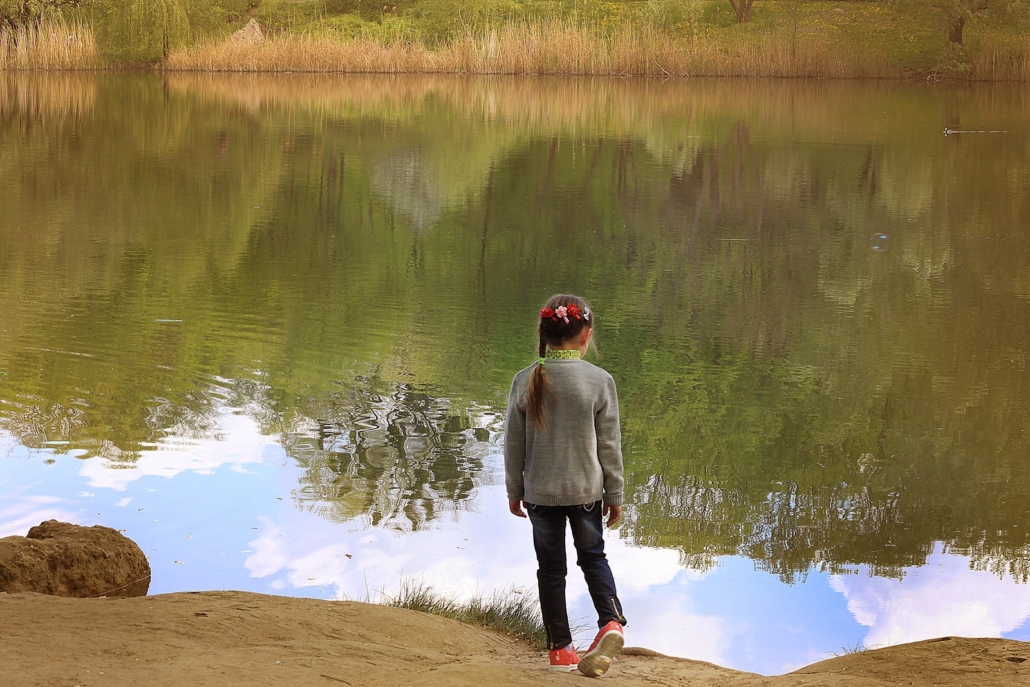 Moldova suffered an economic collapse after achieving independence in 1991. Poverty in Moldova has remained high for decades with its previously weak economy and the added burden of multiple global recessions. The country continues to face the same issues in 2020. Here is some information about the severe levels of poverty in Moldova.
An Unstable Population
The foundation of a nation's economy relies heavily upon its people. In the case of Moldova, however, the unstable population has led to a highly volatile economy.
The official population of Moldova is 3.5 million. However, estimates determine that the true figure is much less due to a significant level of out-migration ​with people seeking work in other countries. The World Bank stated that this "puts pressure on the pension system and limits the available labor force and the country's long-term competitiveness." As a result, poverty in Moldova will likely continue to be an issue for the foreseeable future.
Decreased fertility rates are also contributing to the unstable population. The total fertility rate (TFR) at which a population replaces itself from one generation to the next is roughly 2.1 for most countries. However, as of 2020, Moldova's rate was 1.3. As women have fewer children within Moldova, the overall population is contracting, leaving the increased share of elderly people with very few young people to care for them in the future.
Natural Disasters
Many regions of Moldova are at increased risk of earthquakes and flooding. This has a significant impact on the economy because over half the population lives in rural areas and more than 40% of the economy relies on industry and agriculture.
Many citizens are at risk of natural disasters. People in areas of higher risk of natural disasters also suffer from weaker economies as a result. The province at greatest risk of floods and earthquakes is Chisinau–the region with the greatest GDP. However, since the region is also at high risk for natural disasters, this inevitably leads to a more volatile economy that takes significant hits during flooding and earthquakes.
According to the World Bank, natural disasters impact up to 3% of the region's GDP, leading to a potential loss of $66 million. These events can damage arable land, create food shortages that leave people hungry and cause people to suffer from injury or loss. Environmental challenges can significantly impact the lives of citizens and drag the most vulnerable peoples of Moldova into poverty.
Sanitation and Health Care
Currently, millions of Moldovans must choose between their paycheck and their health as 60% of the economy in Moldova is service-oriented. The current global economic crisis that began as a consequence of the COVID-19 pandemic will likely continue to impact Moldova significantly. According to the World Bank, it "will lead to a contraction of Moldova's economy in 2020." Assuming that the country can largely contain COVID-19 later in 2020, estimates determine that the nation could still suffer through an economic recession of 3.1% that could subsequently increase poverty in Moldova.
Corruption in the Government
Moldova became an independent republic in 1991 after the collapse of the Soviet Union. However, the new nation has massive corruption within the government. In 2015, a banking scandal that "led to public discontent over high levels of corruption and poor living standards for citizens" led to an upset in Moldova's economy. This transgression included the embezzlement of $1 billion by government officials, accounting for around 12.5% of the country's GDP.
Governmental instability has driven money away from programs to help alleviate the suffering of the poor and into​ the wallets of elected officials. As a result, poverty in Moldova continues without the proper economic resources necessary to combat it.
Why Hope Persists
Even in these unprecedented times, the many projects that work to improve education, entrepreneurship and welfare within the nation have given the Moldovan people a beacon of hope. Although the COVID-19 pandemic has impacted an estimated 1 billion students worldwide, young people in Moldova have been able to engage in home-based learning both online and offline.
The Moldova Education Reform Project is supporting the nation's education system in order to cope with the current pandemic and prepare for its upcoming recovery. This governmental effort has ameliorated a reported nine schools and given them the technology necessary to enable students to continue learning remotely despite the current quarantine. A total of 160 schools in Moldova will benefit from the program by the end of 2020.
By building resilience for the world's challenges, students in poverty in Moldova are preparing themselves for better and brighter futures. The government acted by implementing emergency measures. These should protect businesses from immediate bankruptcies after streams of a crippling demand shock, disrupted supply chains and a lockdown. These measures should also help prevent unnecessary shut-downs and layoffs by providing qualifying businesses with liquidity while supporting employee retention and improving services through e-governance reforms.
Through these programs, the government has protected many citizens from moving further into poverty. These measures should allow the economy to continue to grow after the recovery period is complete. Ultimately, when considering the current circumstances for Moldova, one sees both the adversities and the victories. As complex as the issue of poverty is, with proper projects, education and economic goals, poverty in Moldova should reduce.
– Daniela Canales
Photo: Flickr
https://borgenproject.org/wp-content/uploads/logo.jpg
0
0
Borgen Project
https://borgenproject.org/wp-content/uploads/logo.jpg
Borgen Project
2020-07-21 01:30:31
2022-05-04 14:27:20
Past and Present Poverty in Moldova