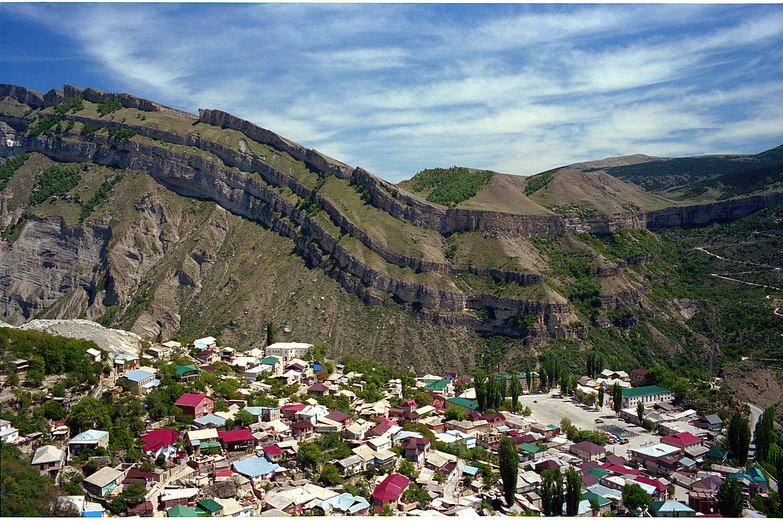 Once seen as a dangerous and violent place, the Republic of Dagestan in Russia has recently experienced a dramatic shift in visitation. Amid a strict lockdown, Russian tourists have swarmed to Dagestan during COVID-19. Although the republic remains one of Russia's poorest regions, its tourist sector has thrived under pandemic conditions while Russian tourists scour for affordable trips and avoid capricious international borders.
A Brief History of Dagestan
Two consecutive wars in its neighbor region, Chechnya, greatly afflicted Dagestan. The Chechen revolution produced a "breeding ground for latent animosity" for both Chechnya and Dagestan. The spillover from the Chechen wars scarred Dagestani territories.
In the late 1990s, many Dagestani villages seceded from Russia and established Islamic law. The ensuing deployment of Russian troops to Dagestan resulted in 10 years of fighting.
Today, Russian soldiers are still present in Dagestan. However, the insurgency that gave the republic its fearsome reputation has been mostly suppressed.
Dagestan and COVID-19
From the beginning, Dagestan was an easy target for COVID-19. Many Dagestani men are truck drivers who travel across Russia to Iran and beyond. Furthermore, many citizens of Dagestan returned to villages unchecked when the lockdown was first declared in March 2020.
Low resources plagued Dagestan during COVID-19. The republic suffered from poor COVID-19 testing capacity, little to no PPE and a shortage of medicine/medics. In the summer of 2020, the immediate crisis had lightened and volunteers were a huge help, saving villages from turmoil.
However, Dagestan did its best to fight COVID-19. A new hospital in Gurbuki, Dagestan, opened in December 2019 and 50% of medical personnel fell ill. Instead of waiting for the government to provide aid, locals rounded up volunteers who began working in the wards. Additionally, volunteers set up checkpoints at the village's entrance, attempting to control the spread of COVID-19. When the hospital started running low on oxygen, volunteers trekked 75 miles round trip to Makhachkala, Dagestan's capital, to refill gas canisters. Dagestan's efforts proved worthwhile as the region became attractive to tourists during the pandemic.
The Effects of Tourism in Dagestan
Dagestan has benefitted from the recent influx of visitors. Tourism brings in revenue and the increasing popularity of the region might save its culture.
In recent years, thousands of young people have left the isolated mountain villages of Dagestan to live in towns and cities. The departure of this many young people is enough to worry about the survival of villages in Dagestan. The abandonment of the ancient mountain villages, or auls, inevitably leads to the disappearance of the village altogether. Additionally, with the loss of the villages comes the loss of culture.
Chokh villager, Zaur Tshokholov, came up with the idea to save the villages using income from guesthouses. After gaining some fame from a documentary, Man of Chokh, Tshokholov's guesthouse is now almost always full. Recently, more rooms have been added and other buildings have been renovated.
The guesthouses have sparked tourism potential across Dagestan. Tourism has provided income and job opportunities. Additionally, tourism has the potential to break down past political barriers that were put up by terrorist attacks from a different era. Not to mention, the increased interest in Dagestan could help save many villages. Dagestan during COVID-19 has been revitalized in a way once thought impossible.
– Addison Franklin
Photo: Flickr
https://borgenproject.org/wp-content/uploads/logo.jpg
0
0
Evan Winslow
https://borgenproject.org/wp-content/uploads/logo.jpg
Evan Winslow
2021-06-04 10:03:30
2021-06-04 10:06:07
Tourists Flock to Dagestan During COVID-19