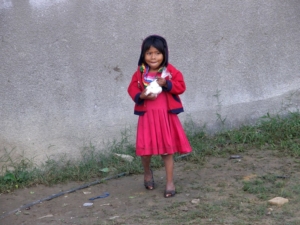 For some, poverty in Mexico is their reality. Juana, a 17-year-old girl living in Maneadero, Mexico, was born into a family with no access to education, clean water, electricity or housing. This is becoming the norm in Mexico. Juana only managed to escape these conditions through the help of foundations that built her family home and provided her with a scholarship. Extreme poverty increased by 2.1 million from 2018 to 2020, with 43.9% of the population below the national poverty line. The current government welfare system is failing to deal with increasing poverty in Mexico. Many Mexicans are not as lucky as Juana. Here is everything you need to know about poverty in Mexico that is causing the lack of opportunities and high inequality.
Corruption, Security and Justice
Mexico is not a poor country. As of 2020, it has the 15th largest economy in the world and until recently had the largest economy in Latin America. However, 15 individuals hold 13% of Mexico's wealth and corruption is rampant across all sectors. As a result, Mexico invests less money into public services due to bribes and misallocation of resources into unproductive activities and inefficient policies. This has led to the rich getting richer and the poor getting poorer.
In fact, Transparency International outlines that "corruption is the most regressive tax in the country and a direct obstacle to the access to the most basic services for development," Huff Post reports. This plays a key role in the rising levels of poverty in Mexico.
On top of this, in Mexico wealth is not distributed evenly, with those living in rural areas receiving less. They have little access to infrastructure or social support. The most extreme examples of this are Chiapas and Oaxaca, with poverty rates over 60%.
In addition to rising levels of poverty, people's quality of life is also impacted by the fact that 93% of all crimes go unreported in Mexico. Crime has multiplied due to Mexican law enforcement agencies failing to hold people accountable.
The growth of drug cartels and petty crime has led to greater political instability and affected economic growth. As a result of this, 12 million Mexicans now work through the black market without the protection of social security. These individuals are often exploited. The number in this situation is only increasing.
To help support the poor, The Hunger Project has set up a scheme that advocates and creates partnerships between municipalities in Mexico. The aim is to create self-reliant communities.
Since 2020, this has already seen success in Oaxaca. Some examples of this are The Hunger Project setting up backyard orchards in seven municipalities, introducing rainwater harvesting systems and installing ecological toilets. This has helped to deal with the issues of health care and education outlined below. The more awareness and opportunities that are introduced like this, the more people could get chances like Juana's.
Health Care and COVID-19
As a result of corruption and instability, public institutions in Mexico fail to live up to the standards necessary to ensure people's health and well-being. From 2012 to 2014, those with access to health care decreased by 3.5 million.
Consequently, families are likely to have more children, leading to less investment in each child. This means children develop fewer skills. As a result, families are more likely to stay in poverty. The added pressures of COVID-19 have made the situation worse, explaining the increased rates of poverty in recent years.
Moreover, 30% of the population experience nutritional problems as they cannot afford basic food items. This leads to underdevelopment in children and a higher mortality rate. As a result, human capital in Mexico is lacking.
While unemployment is high, where people do secure work, they are often weak and uneducated, leading to lower productivity. This has reduced economic growth, resulting in higher levels of poverty in Mexico.
Education
COVID-19 has also decreased access to education. Education was already limited, with only 62% of Mexican children reaching high school. This limits the opportunities for those in poverty, amplifying the divide between the rich and poor.
Furthermore, those living in rural areas have even less access to education meaning the uneven distribution of wealth in these areas is only increasing. Lack of skills and qualifications also means that many poor people cannot find jobs, resulting in extreme poverty levels of up to nearly 20% across the country.
Juana was lucky. From everything you need to know about poverty in Mexico, there is hope for a better future through schemes such as The Hunger Project. A self-reliant population could reduce the issues of elitism and corruption. Economic growth could prosper and poverty could decrease if this campaign continues. This could give Mexico the opportunity to renovate its infrastructure and institutions.
– Reuben Cochrane
Photo: Flickr
https://borgenproject.org/wp-content/uploads/logo.jpg
0
0
Jennifer Philipp
https://borgenproject.org/wp-content/uploads/logo.jpg
Jennifer Philipp
2022-08-18 07:30:47
2022-08-18 00:58:49
All You Need to Know About Poverty in Mexico