Looking for fundraising ideas? Try one of these or brainstorm your own.
General ideas: 
Work for it

: Offer your time in exchange for a donation to the cause. Repair grandma's computer, babysit your boss's kids, clean the neighbor's gutters, mow lawns, help a friend move, etc. You can charge by the hour or have a fixed donation amount in exchange for services they want help with. This a great, mutually beneficial way to help them and the cause at the same time.

No Dress Code Day

: On a designated day, instead of having to wear business attire employees can put $5/£4 in a donation jar and dress casually. This is a favorite at The Borgen Project!

Consignment Stores

: Sell your old clothes to consignment stores and turn your unused attire into funding for the cause.

Craigslist

: One person's junk is another person's treasure. Sell your junk and donate the money to the cause. Don't have junk or clutter? Ask grandma or a relative if you can sell theirs.
Flipping: Find items for free or cheap on Craigslist, fix them up and turn around and sell them.
Cash Out Electronics: You'd be surprised how much your old smartphones, tablets and computers might be worth. Try selling them online or see if your local mall has an Eco ATM.

eBay

: Sell it on eBay and donate the proceeds to the cause.
Etsy: Got skills? Sell your creations on Etsy.

Host a Garage Sale

: Sell your junk or see if a relative would let you sell things they want to get rid of and donate the proceeds.
Mustache/Beard Challenge: For every $5/£4 donated, the boss (or co-worker) will go a day without shaving… Helpful but not required, if your boss is male.

Divert:

One of the best ways to "find money" is to not spend money. Look for ways to turn your spending habits into funding for the cause.
Chef Competition: Cooking shows are hugely popular right now. Invite friends and coworkers to participate in a cooking competition.
Bake Sale: Get your baking on! Bring in homemade baked goods and sell them at work or school.
Walk-a-Thon: Choose a date and a route, make up some pledge forms and advertise with posters. Have participants gather donations or pledges using their pledge forms.
Raffles: Sell tickets and keep ticket stubs. On the date of the draw, have someone close his or her eyes and pick a ticket stub from all the ones that were sold. Do this publicly. The winner receives a prize.
Help a Business. The owners of most businesses, big and small, have things they'd like done but for various reasons don't get around to. For example, a Dentist might want the plants outside her office pruned but hasn't gotten around to hiring someone to do it. Approach companies and see if there is any work you can do in exchange for them making a donation.
Carnival Day: Host a mini carnival, with games, prizes and popcorn, in a local park or your own backyard. Charge admission and/or a small fee to play games.
Scavenger Hunt: Set a route and make a list of items that the participants need to find in order to win. Advertise your scavenger hunt well and charge everyone a small fee to participate. The winning person/group gets a prize.
Hug-a-Gram: Advertise a hug for a dollar. Have people buy a hug for a friend. After a member of your group gives the hug to the designated person, give them a small card with a message from the person who sent the hug.
Accomplish a Random Feat: Have people sponsor your efforts to do something crazy and unique, like walk backward on a treadmill for 45 minutes.
February: Sell flowers for Valentine's Day.
Car Wash: Hold a car wash either in your neighborhood or at work. Ask some local businesses to contribute items you will need for the car wash and get your friends involved.
Change Jar at Local Restaurant: Ask your favorite restaurant to put out a jar for donations of spare change.
Have a Wine-Cheese Tasting Party: An interesting spin on this one: have your guests (along with a donation) bring a cheap bottle of wine in a paper bag. Everyone samples the wine and votes on their favorite. At the end of the night the wine is revealed. You'll be surprised. $2.99 Charles Shaw from Trader Joe's is a big hit! For our UK team, Asda's Trivento Malbec at only £2 is always a winner!
The Weakest Link: approaching a local restaurant/pub that hosts pub nights and ask whether you could use their facilities for your quiz night (charge a cover fee at the door).
Pump it Up: Coordinate with a local gas station to have volunteers serve as gas station attendants who pump gas and clean windshields for donations for a day.
Shark Tank: Recreate the popular TV show. Find 3-5 people to be judges and mock investors. Have them agree to invest (donate) a set amount to The Borgen Project in the name of the winning contestant. The contestants pay an entrance fee to pitch to the judges on why they should invest in (donate to) The Borgen Project.

Host a Non-Event Fundraiser

: Save people the hassle of attending an event and let them stay home for your elegant "non-event."
Arrange an Informal Tournament: Basketball, rubber duck races, ultimate frisbee, etc.
The Ultimate Salesperson: People pitch to judges on why they should buy a product. The product could be something simple like a pencil, or funny, like an inflatable doll. Engage your company's leadership team in the event by having employees pitch one of the company's products.
Spa Night: Offer to have female volunteers give manis, pedis and 5-minute massages at a Women's Night Out for donations.
Donate your Birthday, Wedding or Graduation: Instead of sending you gifts, ask your guests to donate in your name.
Jellybean count: Fill a jar with jellybeans. People pay to guess how many there are in the jar and the winner gets a prize.
Battle of the Bands: Gather some bands from your local community. Book a venue and advertise with posters, flyers and radio announcements. Hold a mini concert in which the audience chooses the winning band.
Pitch-a-thon: Rent a radar gun and measure how fast people can throw a baseball, kick a soccer ball, ride a bike, run, etc. Charge $5/

£2

per try and give a prize to the fastest individual.
Spaghetti Dinner: Prepare a dinner and charge people a fee to attend.
International Dinner: Have people from various ethnic origins cook traditional foods, and then charge admission to an international dinner.
Craft Sale: Make crafts and sell them.
Auction Your Friends: Think of people you know with various skills (plumber, computers, mechanic, etc.). Ask if they'd be willing to donate an hour or two of their services, then match them with someone who needs their help. For example, your grandma will donate $45/

£35

if your best friend the computer guru can get her wireless working.
Plant Sale: Organize a plant sale with plants donated by local nurseries.
Boat Race: Organize a model boat race on a body of water. Charge a participant/spectator entrance fee. The winner of the race gets a prize.
Fruit Stand: Get permission from someone you know with fruit trees or a local farmer to pick fruit to sell. Sell the produce in high-traffic areas or at community festivals.
Bowling: Organize a bowling night or a competition. Charge everyone a small fee to enter or have participants get bowl-a-thon pledges.
Quit a Bad Habit: Give up coffee, smoking, etc. and donate the daily savings. Recruit friends, family and coworkers to join you. There's nothing healthier than giving!
Buy a Vote: Come up with something that your coworkers would enjoy voting on. Charge them $5/£4 for each vote they cast and allow people to cast multiple votes. Assuming your boss is game, you can have them vote on topics like what color to dye the bosses hair.
Strike Gold: Ask friends and family to donate old jewelry they no longer wear and turn the gold in for cash.
Spelling Bee: Hold a spelling bee. It can be with a small group of friends or a large event that's open to the public.
Trivia Night: Host a trivia night at your home or a bar. Charge participants a fee to enter and offer a prize to the winner.
Sell Lunch: Notify co-workers that on a designated day you'll be bringing in a $5/

£4

lunch they can buy. Make it something interesting that they'll want to buy.
Guess the age of your teacher/boss: Organize an event in which students pay to guess the age of your teacher. Obtain approval first. :)
Pumpkin-decorating Contest: Around Halloween, hold a pumpkin-decorating contest among different grades of homerooms.
Dog Show (or Cat): Invite people to show off their dogs in a show. Make it a competition that people pay to enter, and offer a prize for the best-groomed dog, most- and least-obedient dog, and so on.
Duck Race: Sell numbered plastic ducks. Set all the ducks afloat in a race on a river. The person who bought the duck that wins the race gets a prize.
Comedy Hour: Host a comedy skit during lunch at your school and charge people to attend.
Eating Marathon: Have a pie eating, hot-dog eating, or ice cream-eating contest. You can charge people to participate or to watch, or you can make all participants obtain pledges.
Ugly tie, worst hair-do, best mismatched outfit: Have the students/co-workers come to an event, dinner, or a sports game where the vote will take place.  Provide a prize to the winner.
Gardening: Tend the garden of a neighbor, a local store, or community park for a donation.
Karaoke: Rent a karaoke machine, sell tickets or charge an admission fee, and sing all night.
Henna Hand Art: Find out if any members of your group know how to apply henna (Indian hand art), which can be applied to people in your school for a fee.
Walk Dogs: Love pets? Try walking dogs every day for a fee.
Lemonade Stand: Make lemonade, post signs, and sell it on a hot day.
Triathlon: Set a course of running, cycling, and swimming. Have participants get pledges to compete to win prizes.
Concession Stand: Purchase inexpensive products (gum, candy, etc.) at Costco or similar store. Setup a table outside a sporting event or busy area.
Pancake Breakfast: Host a pancake breakfast. This can be done at your home, work or a participating location.
Singing Telegram: Sell your services as a singing telegram.
Bail Me Out: Handcuff two willing fundraisers and let them lose when they raise "bail".
Go Bald: Offer to shave your head if a specified amount is raised by a deadline. Recruit your friends, family and co-workers to give.
Skip a Meal: Sponsors commit to giving up a meal together and give the money saved to the designated cause.
Change Jar Competition: Two teams (preferably friendly rivals). Two jars. The team that raises the most wins. If you do it at work (sales vs. finance), place the jars side-by-side where both teams will see it frequently.
Return on Investment Competition: Each competitor has $10, see who can utilize that $10 to raise the most. This could be a great team building activity for employees.
X Marks the Spot: Sell golf balls for $10/£5 each. Buyers toss their balls down a hill and try to get it closest to the center of a target.
Run a Marathon: Enter yourself in a race and ask people to sponsor you. Donate the amount your raise to the cause.
Community Involvement: Reach out to local businesses or restaurants nearby to donate gift cards, valued at a certain price a piece, to resell on your own for the cause.

Give $1/£1 More

: Starting at $1/£1, give $1/£1 more each week for a year or designated time.

Host a Living Room Summit:

Bring your people together to learn about the cause and contribute.
Shoe Drive Fundraiser: Partner with Funds2Orgs to collect gently worn shoes for micro-enterprises overseas in turn for a donation to The Borgen Project.

Learn more at the following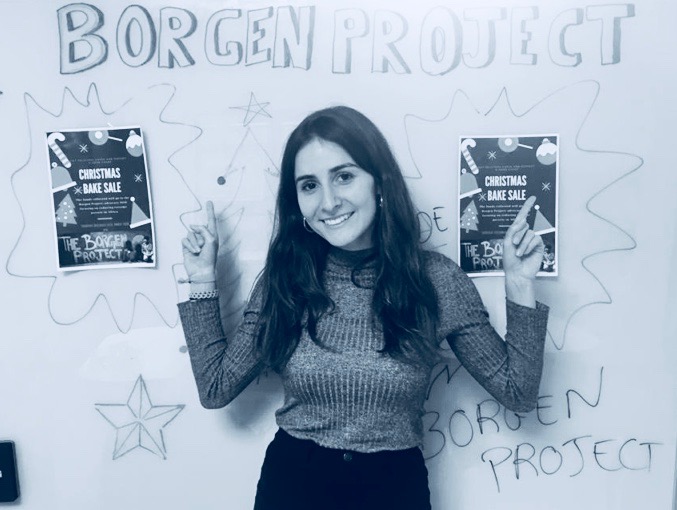 Pet Fundraising Ideas:
Have a social "Yappy Hour" – Like Happy Hour at the bar, this one features drinks and a friendly atmosphere with all your dog lover friends and like-minded folks. Connect with a local establishment such as a restaurant, and arrange for the event to be held on an "off-night" (traditionally middle-of-the-week days). If management will agree to donate part of the proceeds from the event to your fundraising campaign, it's even better. Be sure to collect emails of everyone that comes. That way, everyone wins: the restaurant gets business on an otherwise slow night, and you get a list of fresh leads to look for sponsorship and support. There are lots of other ways to tack on more fundraisers to this one, too, like a silent auction, having a pet fashion show as part of the draw that night, or even just charging a small fee for entrance to the event.
Hold a dog-and-car wash –  The easiest way to do this is to have the event at a local car wash and set up a dog washing station outside. Charge a fee per pair (dog + car), and make sure you use the time to also get the word out about The Borgen Project. As an additional way to make money with this type of fundraiser, you can pair it with the old standby bake sale or something similar—people waiting for their car (and dog) to be washed will likely pick out something else while they're there.
Have a walk-and-paw-a-thon – A variation on the standard walk-a-thon, this one incorporates dogs and people in an event designed to raise money for your campaign, and maybe even get you some new leads on people who would be willing to help support the cause on a longer-term basis. The way this works is that participants get pledges ahead of time for a certain amount per mile that they walk, then everyone comes together for the Walk-a-thon on a certain day, and then they go back and collect the money from their sponsors. The twist here is that people pledge a certain amount per pair: dog and master. The walk-a-thon day itself can be made into an event if you have enough volunteers, with plenty of more opportunities like selling food (bake sale or snacks sponsored by street vendors etc.) and refreshment to raise funds.
Have a pet picture day – You'd have a local photographer donate his or her time to take pictures people and their pets for a fee. Most or all of the fee can be the donation to your fundraising campaign. You could also get a local office store to donate supplies like photo paper and ink. Besides photos, you could sell calendars (the 1-page kind because it's easy), or products that need to be assembled or produced first from the pictures taken, like t-shirts, mugs and the like.
Hold a Fur Ball – With people and pets wearing fun, elegant or outrageous costumes this ball could be a blast. Should you decide to go this route, however, be warned: it takes lots of people and a pretty good chunk of money to go over well. A main factor to consider is to make sure the animals are taken care of: many pets don't do well in large crowds and this kind of event might not be suited for them. In any case, planning for a quiet space for the animals and humans is usually a good idea.
Get your local coffee shop involved – If there is a coffee shop in your neighborhood where you often see patrons sit outside with their dogs, you could ask to see if they'd like to be part of your event. They might agree to donate part of the sales from your event, post information about The Borgen Project or even make a special dog themed coffee drink! How about a Pawsitively Vanilla Latte?
Do you have artist groups in your community? – You could partner with an artist group to plan an exhibit with animal themed art work for sale, like paintings, sculptures, photographs, posters, you name it. The artists would agree to donate a part of each sale to your fundraising campaign and in turn, the artists would get a chance to promote their work. In order for this to work, there should be lots of lower proceed items for sale along higher proceed items. Think handmade greeting cards, buttons and mini paintings. And don't forget add-on fundraisers, like goodie bags for dogs! Plan for goodie bags for large, medium and small dogs. The bags can contain purely culinary treats, or accessories and toys possibly donated by local pet stores. Packaging and labels will make all the difference in sales here: cute dog themed bags or cloth sacks, eye-catching and cute tags and fun pet pictures displayed in your selling booth will attract buyers and keep them browsing for a while.
Summer Season Fundraising Ideas:
Host a Block Party – A block party is a one-stop shop for summer fun.  The endless summer nights provide the perfect backdrop for a community gathering that benefits your cause! Block Parties are what you make them so the vibe and atmosphere will be up to you.
Host a Pool Party – Pool parties are pretty straightforward.  Have pool?  Will party. Just make sure you have your safety bases covered with licensed lifeguards. Your pool party can be as extravagant as your heart desires.  Set up carnival-like games near the pool.  Have a party-wide round of Marco Polo.  Sell snacks from a concessions stand.
Organize a Water Balloon Fight – Kids will join in for the fun of it and adults will join in for the nostalgia-fun of it.  Establish a designated fight-zone, register competitors, and sell water balloons.
Coordinate a Car Wash – Car washes are a fundraising standby for a reason.  They're a great way to raise money with little event cost. They are also an excellent opportunity to expand awareness of your organization.
Host a Barbecue – For this event, you'll have a crew of volunteers and staff manning the grill or fryers.  Set up a method of ordering (online, via the phone, in person) and provide made-to-order food.
Run a Walk-A-Thon, Bike-A-Thon or Swim-A-Thon – Pick whichever of the three you think your community will be most interested and you'll be off to the races. Charge a small registration fee and have your participants gather sponsorships for distance walked, biked, or swam.
Host a Wine Tasting – Find an outdoor venue, get wine donated from local shops, and invite your supporters who are 21+ to pay a minor fee to participate. People will jump at the chance to sample wine while feeling charitable.  For the kids, you could have grape juice as an alternative to wine!
Cater a Diner or Host a Gala Outdoors – Take advantage of the beautiful weather and bring your higher-end events outside.  For example, you could host a garden ball at your community's botanical gardens.
Run a Summer Golf Tournament – Golf tournaments can be very lucrative. Partner with a local golf course and ask your donors to buy spots in the tournament.  Make a whole day of it!  Start with breakfast and finish with a dinner and silent auction.
Organize and Outdoor Concert – Outdoor concerts are summer staples.  It doesn't matter who the main attraction is, whether its Beyoncé or your cousin Al's neighborhood band.
Coordinate a Summer Film Series – Reserve a venue, like a parking space, for 4 or 5 separate nights.  Then pick out a movie for each reserved day that an entire family can enjoy.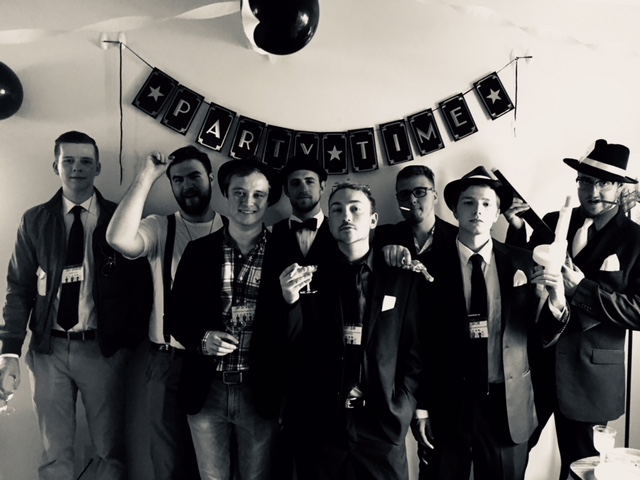 Winter Fundraising Ideas:
Twenty-nine percent of giving in 2015 occurred in the month of December, and 11 percent took place during the last three days of the year alone. To ensure your fundraising campaign makes the most of this charitable window, we've assembled a list of our favorite winter fundraising ideas.
Polar Plunge – People love to do crazy things for a good cause—like jump into freezing cold water after running three miles. This winter, organize a 5K race that finishes in the local lake. A similar organization recently saw a great deal of success with their Polar Bear Plunge. They asked teams and individuals to fundraise for their cause and had great results.
Indoor Run-A-Thon – Think it's too cold to run outside? Take your race indoors. Why don't you partner with your local gym and host a 24-hour treadmill running challenges to raise money for your fundraising campaign. This winter fundraising idea gets individuals to run for one hour on a treadmill and encourages them to ask their friends and family to take part too.
Winter Solstice Soup Event – Maybe running isn't up your alley and you'd rather focus on 'cozying' up to a warm bowl of soup. The winter solstice, otherwise known as the shortest day of the year, is a great opportunity to celebrate the turning of the season over some soup. Charge per bowl or you could even host a soup-off where friends and family compete and taste test and vote.
Sledding/Ice-skating event – Winter fundraising ideas can come from family-oriented events like ice-skating nights or sled races. Charge for entry to the event, or collect donations in exchange for sled/skate rentals.
Ski-A-Thon – Partner with your local ski resort and host a Ski-A-Thon where participants' complete laps up and down the chairlift.
New Year's Eve Cocktail Event or Gala – Eggnog, hot chocolate, mulled cider and wine—need I say more? Invite your supporters to dress to impress and fundraise for entry to your event.
Snowman/Snow Fort Building Contest – This winter fundraising idea is great for the entire community – all can attendees can vote for their favorite snowy creation. Don't live somewhere cold? Try a sandcastle contest instead.
Eating Contest – Pie, chili, sugar cookies…there are plenty of winter snacks you might ask people to consume in exchange for some serious bragging rights.  Ask contest participants to recruit pledges for each snack they consume, and gather the rest of your community to watch the fun.
Gingerbread House Contest – Run this winter fundraising event like an eating contest—minus the eating. Set up long tables with all of the necessary items, and have teams of two compete to construct the most creative house in a set period of time.
Winter Craft Workshop – Host a class and charge an entry fee to cover supplies and collect donations. Whether you sew Christmas tree skirts, arrange wreaths, or bake cookies, a craft event is bound to attract families looking for an afternoon of fun.
Holiday Lights Tour – If your town members put up holiday lights every year, why not throw a block party or lights tour? Charge per ticket and serve cocoa onboard as your guests take in an evening display of holiday cheer.
Christmas Music Dance-A-Thon – While Christmas music is a pretty polarizing (pun intended) topic, a Christmas music dance-a-thon can delight supporters in the middle of winter. Play hits from past and present and charge an entry fee for each couple. Don't forget to award prizes for the longest couples standing.
Caroling for Donations – According to Buddy the elf, the best way to spread Christmas cheer is singing loud for all to hear. Gather your team for some caroling and go door-to-door to collect donations. Bring flyers with you that include information about The Borgen Project and include your online fundraising campaign information so people can easily connect with you online after they meet you in person.
Photos With Santa – Work with a local shopping mall, or use a public space to arrange a meet-and-greet with Santa and his elves. Parents can line their children up for a photo-op with Kris Kringle himself and have their photos printed on the spot for a contribution.
Cheesecake Contest – Luckily for you and all of your taste testers, there are countless ways to make cheesecake. Charge for entry to the contest and ask participants to submit their favorite recipe. You can even host the event at your office/home. This is a perfect opportunity to casually meet with your supporters, learn more about them, and provide details about The Borgen Project.
Christmas Tree Disposal Service – Rent a truck and offer to pick up old Christmas trees at the end of the season in exchange for donations. Confirm where you can take the trees that are ready for disposal. Some cities have locations for mulching the trees so they can be reused in some fashion.
Gift Wrapping – We all know someone who can wrap a present using only three pieces of tape and have it look like something out of a Martha Stewart catalog. Unfortunately, some of us are not as blessed with gift-wrapping talents. Partner with a local store, like a bookstore or gift shop, and set up a gift wrapping station. Ask family members and friends to help you man the station in hourly shifts and wrap presents in exchange for donations.
Santa Run – If hundreds of Santa's running down Main Street doesn't get you some extra media attention, we're not sure what will.  Why not ask your community to come on out and enjoy the fun by paying an entry fee and running for your cause?  It's also a great way to boost community spirit in readiness for the festive season.
Ugly Sweater Party – An increasingly popular themed party in the last decade, an ugly sweater party is an easy way to throw a themed winter fundraising idea. Partner with a local bar or restaurant and sell tickets, or invite guests to come in to your office/home for libations and holiday snacks.
Sleigh Rides – Host open sleigh rides at your local park or Christmas tree farm in exchange for donations. Make it a day event for a family-fun feel, or sell tickets for evening rides under the stars for a more romantic setting.
Christmas Movie Night – National Lampoon's Christmas Vacation, Elf, Home Alone, Rudolph the Red-Nosed Reindeer— there's no shortage of holiday classics to use for a winter screening. Partner with a local movie theater or venue with space for a projector and sell tickets to a holiday movie marathon.
Christmas Concert – Ask local bands to put together a set of holiday songs and partner with a local bar or venue. You can sell tickets to the event or even ask the local bands to raise money for the event. Then, they can compete to raise the most funds for your cause from their fans.
Snowball Fight – Arrange a tournament where teams compete in an ultimate snowball showdown. Set each team up with a fundraising page and give the top fundraising teams advantages in the competition. For example, you might allow the top team to bring one of their players back from the sidelines after they've been hit.
Super Bowl Party – Sell tickets to a Super Bowl screening. You can even create your very own "Super Bowl commercial" using social media and use it to promote your event and fundraising campaign.
Valentine's Day – When the holidays pass along with the largest giving time of the year, many will still be left with an unrelenting winter chill.  Arrange a heartwarming Valentine's day experience by partnering with a local restaurant and selling tickets to a romantic set course menu.
Fall Fundraising Ideas:
Fall is the time for gathering. Be it around a fire, dinner table, or football field, fall has a way of bringing us together to celebrate abundance. With so many popular autumn activities, this season is a perfect time to let your creative juices flow with our list of fun fall fundraising ideas.
Harvest Dinner – Organize a dinner featuring local chefs and businesses. For example, serve a sample of beverages from a local brewery, or liven things up with a local musician. Sell tickets for a seat at the table and attract sponsors by offering to promote their brand on event paraphernalia and on your donation and registration pages.
Pumpkin Carving Contest – Donations can come in the form of a registration fee to enter the contest. Then, either partner with local farmers for pumpkins or ask guests to "Bring Your Own Pumpkin (BYOP)." On top of registration fees, the GUTS pumpkin-carving competition raises money every year to support the Make-A-Wish Foundation through a silent auction, and with food, drink, and merchandise sales. They also receive donations outside of the event, asking those who can't attend to make a donation online.
Halloween or Thanksgiving Foot Races – A well-organized run/walk could be your most successful event of the year. Raise money for your organization with a spook-tacular 5K or a turkey trot (a well established Thanksgiving day tradition for those of us not on kitchen duty). You can even organize a virtual 5K with an online fundraising platform. Virtual 5Ks ask participants to register to run a certain distance on their own.
Grape Stomp or Winery Tour – 'Tis the season to stain your feet purple. Pair up with a nearby winery and sell tickets for both a tasting and entry into a grape stomping competition. According to the Sonoma County Harvest Fair, where they host the annual World Championship Grape Stomp, the contest consists of teams of two. While one team member uses their feet to squish grapes in a barrel, the other assists the flow of the juice into a jug by cleaning skins away from the screen and pushing juice to the pipe. The first team to fill the jug is the winner. This event is great for participants and onlookers alike. Empower participants to leverage their network for donations and ask stompers to fundraise a minimum amount for entry.
House Party – A house party can be a great way to interact with your supporters face-to-face and humanize the work of your organization. Host a costume party, set up a haunted house, or organize a fall foods potluck. Sell tickets, snacks, and refreshments for a donation. Attendees can even donate to enter an apple bobbing or best-dressed competition.
Pie Eating Contest – Appeal to a local bakery for donated pies, and offer publicity for their business in your communications, pamphlets, and online event page. Recruit a volunteer MC to amp up the theatrics and ask participants to enter for a minimum gift amount.
Giant Pumpkin Regatta – Believe it or not, you can have contestants race in giant, hollowed-out pumpkins on a body of water for a prize. We're not kidding. The organization Navicate hosted a Giant Pumpkin Regatta where organizations paid to have representatives race enormous pumpkin boats on Lake Champlain. In addition to the pumpkin race, they also hosted a festival with crafts, activities, and concessions to fuel their athletic participants.
Harvest Festival – If you want to host a bigger fundraiser and attract large pools of supporters, a Harvest Festival can be a great way to raise awareness and donations for your cause. Sell tickets for admission and booth space to vendors.  If your city already puts on a festival, reach out to the festival officials to form a partnership, or rent a booth and design an activity related to your cause to engage the crowd and ask for donations.
Chili Cook-Off – Sell tickets to both cook-off competitors and attendees who simply want to sample the chili. Appeal to prominent chefs to register for the competition or to sit on a judge panel. Large sponsors could also sit on the panel, or you can ask attendees to cast votes. The Chili for Charity Cook Off awards a number of different titles including a "People's Choice," "Best in Show," and "Judged Chili."
Football Tournament – With the football season underway, fall is a great time to host a football tournament. Ask participants to start a team and recruit friends. Expand your event's potential by creating multiple divisions. The Alex's Lemonade Stand Foundation, for instance, asks participants to register for the competitive, casual, or kids' division.
Mix it up: Instead of traditional football, hold a powderpuff tournament with female players and male cheerleaders, or even a quidditch tournament for Harry Potter fans. Don't forget about your spectators—sell hot mugs of butterbeer to warm up the crowd.
Orchard Walk – Partner with a local orchard and sell tickets for an apple picking walk. Apple Holler and the MS Society, Wisconsin Chapter host an apple-themed breakfast and a raffle at their event as well.
Back to School Pancake Breakfast – Does your organization work to help children or education programs? Serve up some pumpkin flavored flapjacks to raise money for your cause and celebrate the back to school season. Ask local grocers and farmers to donate ingredients and materials and rally your volunteers to participate as chefs.
Edgar Allan "Poe"try Night – Coffee shops and quaint pubs are great locations for this type of event. Appeal to community favorites for event space and sound equipment. Charge for entry and invite volunteers to sign up and read frightening classics. Have a competition for the best performance, and take a poll or determine the winner through the crowd's response.
Take a Hike – National Take a Hike day falls in November. Organize an afternoon adventure and ask participants to register ahead of time for a small entry fee in return.
Showtime – Put on a play featuring local talent, or have a smaller backyard show featuring volunteers as the actors. Macbeth is often a crowd pleaser this time of year, with all the "toil and trouble, fire burn and cauldron bubble." Sell tickets to the show and concessions at intermission.
You could also have a "Double, Double" Film Feature. Host a double feature screening at a local theatre, drive-in, or your own venue with donated equipment. The fall favorites list is endless. "Dead Poets Society," "When Harry Met Sally," "It's the Great Pumpkin, Charlie Brown," "Scream," "Hocus Pocus"—take your pick.
Homecoming Inspired Dance-a-Thon – Host a high school-themed dance and have everyone dress up for "homecoming." Single dancers or partners can sign up and get sponsored to dance by the minute or hour. Keep energy levels high with snacks and refreshments so dancers can raise as much money as possible.
Fall Trivia Night – Rent a sound system and hold this event at a local pub. Create a registration page so teams can register ahead of time and give prizes to both the team with the most correct answers and the team that raises the most money through team sponsorship donations. Ask questions about Sleepy Hollow, the history of Halloween, pie ingredients, or movie and song quotes. Example: What are Adam Sandler's favorite kind of pants in his famous Thanksgiving song?
Bonfire Event – There are a lot of great reasons to host a bonfire in the fall: the homecoming football game, s'mores, Guy Fawkes Day. Collect pallet donations from local businesses and be sure to partner with your local fire department for safety regulations. Sell tickets ahead of time and recruit volunteers to ensure a safe, fun-filled evening.
Rake-a-Thon – Made popular by several Habitat for Humanity chapters, a rake-a-thon typically involves asking for a suggested donation in exchange for volunteers to rake your yard. While you can reach out to donors and homeowners by going door-to-door, an online fundraising platform would allow you to collect donations ahead of time and help you organize your list of lawns to rake.
Oktoberfest Pub Crawl – Work together with a handful of breweries and charge for participation in the crawl. Consider selecting pubs already embracing a fall theme with their drink menu (think pumpkin ales, ciders, mulled wine) and ask participants to break out their lederhosen to put a fun spin on this classic event. Create T-shirts branded with your organization's logo to help raise awareness for your cause while participants make their way through the route.
Punkin Chunkin Fundraiser – Traditionally held in early November, a Punkin Chunkin is an opportunity to get one more use out of that holiday jack-o-lantern. Competitors build trebuchets and enter them in a competition to see who can launch their carved pumpkin the farthest. Charge a team entry fee, with fun and games to be had by all.
Small Business Saturday and Secondhand Sunday – Both days at the end of November after Black Friday that are dedicated to supporting local businesses. Beforehand, work with your favorite shops to host a fundraiser specifically on these days when the stores will be bustling. Set up donations jars or an information table for a few hours while shoppers shop.
However, if you decide to embrace the season, look for ways to reach as many people as possible. If you decide to hold a physical event, your reach doesn't need to be limited to the number of people who can physically attend.
Spring Fundraising Ideas:
To prepare yourself for a stellar spring, we've compiled a few spring fundraising ideas to help you make the most of this lucrative time of year.
Spring Cleaning Garage Sale – Ask supporters to donate items to your organization's "garage sale" that they'd ordinarily give away or sell. Set up shop at your office or a well-trafficked public space, and sell items in exchange for donations.
March Madness Open House – An estimated 70 million Americans create March Madness brackets. Invite your community to join you at a local watering hole for a college basketball game screening. Set an affordable donation amount for admission, bring along marketing materials to distribute, and use the game as an opportunity to meet supporters face to face.
Spring Fundraiser Fashion Show – The fashion industry releases new designs two seasons in advance—if only we could all be so ahead of the game. Take a cue from savvy sartorialists and host a fashion show. Partner with local vendors, reach out to universities for designers, recruit volunteers for models, and charge for entry. You can even have each designer or model create peer-to-peer fundraising pages and compete against each other for a prize.
April Fool's Day Fundraiser – Forty percent of people are adamant participants in April Fool's pranks. Tap into the fun of April 1 by partnering with local comedians or radio hosts to set up a "you donate and we prank" style campaign. Start by sending an email appeal to your supporters and explain the premise: "In exchange for a contribution, X comedian will call a friend for a prank phone call." The larger the donation, the more "severe" the prank.
Easter Egg Hunt – Set up at a public park and charge for registration. Sell tickets ahead of time to ensure you have enough supplies for all participating kids. Be sure to check with local government on whether or not you need a permit to hold an event at a public park.
Passover Dinner – Eating can be tricky when you're observing Passover. Ease the stress for many by hosting a dinner full of acceptable foods and traditional recipes. Partner with a local restaurant and charge per plate.
Mother's Day Breakfast – Most mothers look forward to their special day as an opportunity to rest. Give moms a hand and host a fancy breakfast where they won't have to lift a finger or eat toddler-made pancakes topped with Gummy Bears. Partner with a local restaurant and sell tickets ahead of time.
5K or Run/Walk/Ride Event – As the weather improves, people will be excited for an opportunity to get outdoors after being cooped up all winter. Still dealing with snow? Try an indoor treadmill-a-thon or Spin-a-thon.
High Tea Party – This spring fundraising idea involves renting a space to host high tea. Sell tickets in exchange for a seat, tea, scones and finger sandwiches. Be sure to ask attendees to wear their Sunday best.
Flower Sale Fundraiser – If spring is known for anything, it's the sudden sprinkle of color as flowers begin to bloom again. Partner with a local florist and sell flowers for pick-up and delivery. Early May is a great time for this fundraiser since Mother's Day is the biggest holiday for the floral industry.
Earth Day Hike – Hiking is a great outdoor activity, but it can be even better when it's organized as a group event. Have supporters register for your hike ahead of time. On the day-of, provide guides and goodie bags, and award swag to top fundraisers.
Arbor Day Community Garden – A community garden is a plot of land, public or private, that is gardened by a group of individuals. Find an available location and ask your supporters to fundraise for the opportunity to a plot in the garden. If you have, say, 10 plots, set a fundraising minimum and then award plots to the 10 people who raise the most money. To give others a chance to use the garden, make it an annual event and renew the competition each year.
Pub Crawl – This spring fundraising idea is a Classy favorite: Plan a walkable route and partner with local bars for a pub crawl. Charge for registration and incorporate peer-to-peer fundraising by setting each of your participants up with a page to appeal to their network. To up the camaraderie, give your crawl a costume theme, provide T-shirts or gear for each fundraising level, and incorporate games for prizes along the way.
NBA or NHL Playoffs Viewing Party – Spring is an exciting time for sports fans. As the NBA and NHL gear up for the playoffs, host a viewing party as a chance for your community to support their favorite team and a great cause. Partner with a local bar to get part of their proceeds donated to your organization, or sell tickets to get in the door.
Golf Tournament – Golfers anxiously await the opportunity to get back on the green in the spring. Host a charity golf tournament and raise the stakes for entry. Set fundraising requirements and appeal to local businesses to secure prizes for the lowest scoring participants.
Spring Fling Dance – This spring fundraising idea is inspired by the popular high school dance. Rent out a large space, ask for donations in exchange for tickets, connect with vendors to donate snacks and drinks, and host a night of good old-fashioned fun. Want to put a spin on it? Choose a spring party theme that will guarantee great costumes, like 80's prom, casino night, or masquerade ball.
Spa Day Contest – For some, spring weather screams rain, grey, and mud. Change that mindset by attracting supporters with mud masks from the comfort of an indoor spa. Partner with local facilities for donated services and then incorporate online fundraising by running a contest.
Plant Sale – In the spring, gardeners gear up to get their plants in the ground. Many plant seeds indoors in the colder months so they're ready to transport into the soil when the ground gets warmer. Tomato and pepper plants are often started indoors in March, while several varieties of vegetables can withstand spring frosts. Coordinate with local farmers or gardeners to host a yard-to-table plant sale. Post fliers around the neighborhood and email your constituents that you'll be selling fresh veggies and are welcoming donations.
Mowing for a Cause – For much of the country, spring is the season of clean-up. Stray sticks and stones have wandered into yards, and the grass—having finally escaped the snow—looks unruly as ever. Take the burden off of your community and advertise a lawn maintenance and clean-up service in exchange for donations.
Bird House-Building Contest – Chirping birds are all around this time of year, and people are building and shopping for houses and seed for their backyards. Get creative with this spring fundraising idea and run a wood-working contest.
The Life-Changing Magic of Tidying Up Seminar – This best-selling book by Marie Kondo instructs readers on how to declutter your home. Use the book as inspiration and design a seminar that helps people adopt a "spring-cleaning" mindset all year long. Sell tickets for seats and ask for additional donations in exchange for food and refreshments.
Petting Zoo Day – Partner with a local zoo or farmer to set up a child's spring-time dream come true. An "animal babies" theme is perfect for this time of year. Sell tickets and have your community come out to see ducklings, lambs, bunnies, and more.
Beach/Grounds Clean-Up – To make it even more dynamic, couple this spring fundraising idea with another activity, like a barbecue or outdoor concert. Ask for donations and give your supporters a chance to feel like they physically made a difference and moved you closer to achieving your mission.
Field Day Games – This popular high school event involves teams competing in a slew of activities such as a three-legged race or game of basketball. Have teams register together and provide them with fundraising pages. Award prizes for most raised, activity winners, or the best uniforms.
Virtual Fundraising Ideas:
During COVID-19, people turned to Zoom and livestreaming platforms to embarrass themselves for a good cause. They performed absurd acts in the name of kindness. They sang and they danced as though the screen protected them from the judgment of others. It did not, but they needn't know that.
With virtual fundraising looking to become a huge part of the post-COVID-19 landscape, we thought it best to start with some brilliant virtual fundraising ideas.
Truth or Dare…or just Dare!: Let's start as we mean to go on – weird. There are so many ways to raise money by embarrassing ourselves.  Schadenfreude means big money in the charity sector. So, our first idea, and probably not our best, is to take the childish game some of you still play as adults and use it for social good.  You can put prices on various dares and have people purchase that dare. Once they match the price, you and your team of intrepid volunteers have to follow through. It goes without saying that you should not do anything dangerous, or anything that could harm yourselves or others. Here are some quick ideas for dates: Shave your head, skydive, shave your friend's head when they're asleep, wax your legs and chest (and whatever else), or put on fancy dress for several days.  And anything can be a dare. You just have to be stupid enough to do it. For plenty of other daring ideas, check out the following article from the Irish Cancer Society's article.
Virtual Auction: The auction is a classic of the virtual fundraising genre, by which we mean it's been quite popular for about two years. Hosting a virtual auction requires three essential ingredients: a host, an audience, and some ridiculous things to sell. For a host, that's you. For the audience, you'll need to create a buzz on your socials. Then you just need to find something to sell and pick the right price, perhaps asking stakeholders or volunteers or donors. Think outside the box. You do not simply have to sell some really nice TV, or a bracelet, or other typical items that people could buy themselves. Choose instead experience days, funny items, and sentimental items. Or go even further. Sell an 'evening with the host' or even a 1:1 lesson in [insert something you can do moderately well]. If your manager can play the national anthem on the piano, for example, sell a 1:1 piano lesson with your manager. People love the ridiculous and you should embrace that.
Virtual Bingo: You were thinking of an idea but couldn't quite remember what it was? Then we came along and wrote the idea that you were thinking? And you said to yourself: Bingo! Yes, bingo. Virtual bingo nights are a fun way to appeal to all demographics. It's easy, cheap, and you can do it all over Zoom. You can even personalise the night, creating a printable bingo sheet tailored to your audience, which could raise awareness or simply add to the fun.  Cup of tea (number three) sorted. We had to Google that, so you're welcome.
Virtual Karaoke: Virtual karaoke is like a virtual singing contest, just without the talent. The virtual karaoke is actually really simple. You could download a dedicated Karaoke app, or simply fundraise via Zoom. The latter is the easiest option – and likely to increase your general reach. To host karaoke over Zoom, gather an audience, ask them to send requests to the host, find their songs on YouTube, share their screen when it's their turn, make sure everyone else is muted, and then let them sing their embarrassing little hearts out. If you want to go further, if you absolutely must, then you could turn karaoke into a sort of Eurovision song contest, asking singers to represent a particular country. You can simply ask people to donate, leaving your online fundraising campaign in the chat feature on Zoom. Beautiful voices will likely raise lots of funds and terrible voices will likely raise even more.
Virtual Dance Party: A virtual dance party is not too dissimilar to virtual karaoke, only slightly less embarrassing. All the host needs to do is play some songs and ask people to dance. Make sure that everyone dances at the same time. The alternative, everyone watching one person dance, can get a little dicey. You could make the dance party ticketed, with all proceeds going to your campaign, or you could ask people to donate during the event, giving what they can. Encourage wine and snacks and anything else (within reason) that will make people get up and dance.
Virtual Gig: If music be the food of love, then it should raise money. Fundraising gigs proved particularly popular during the pandemic, with people trying to fill in the void left by empty fields, concert halls, and theatres. Loads of once live events went virtual, with entire festivals livestreamed. In the post-COVID-19 world, you can launch hybrid gigs, making the most of the authentic in-person experience along with the reach that virtual events allow. Start by picking an appropriate venue, one that will allow you to record the event. Then the fun begins as you can start to find artists. Think local. Bigger names do not always have the bigger pull. Bands and artists from your area will create a buzz. Then you need to decide on the price of the in-person ticket, decide on the price of the virtual ticket, and then start marketing on social media and beyond.
Virtual Cheese Tasting: Enough of dancing and music, let's talk about culture and by culture, I mean cheese. There are various options when it comes to cheese tasting. The first is to find an expert, offer tickets to a select group of cheese enthusiasts, host a tasting night, and promote active interaction and discussion. You can include some deliverable cheese as part of the ticket. Alternatively, ask as many people as possible and split every into rooms and let chaos reign. Tell everyone what cheese to buy, add some wine, and add your fundraising link. Put on some little cheese-eating contests, maybe a dare or two, and ask for donations throughout the event.
Virtual Murder Mystery: Who knew you could do a whodunnit on Zoom? Virtual mystery events are a great way to raise funds. And, unlike most of other events, they include blood and murder, so could be particularly fun around Halloween. You can host the event on a livestream platform or on Zoom and give people a narrative or an interactive experience, depending on your approach. There are loads of options to check out online, with some favourites including the classy black noir, the more graphic Zombie Cannibal Asylum, or the Ghost Ship Murder Mysteries. Find one that you like or take inspiration and create your own!
Gaming For Good: Charities are increasingly using Gaming for Good initiatives to link up with gamers to raise funds and promote good causes. Gaming for Good usually relies on people streaming, with viewers opting to donate while they interact on platforms such as Twitch. Gaming for Good fundraisers rely only on spreading the message, asking people to join, and asking for donations. Remember, though, that Gaming for Good is about putting on a show, interacting with viewers, perhaps making them laugh or cry.
Hackathon: Hackathon is the portmanteau of the words hack and marathon. The term refers to events where computer programmers and others co-operate to solve real-world problems. To throw a hackathon, start by establishing a theme and ensure that theme resonates with your target audience. You could then identify key stakeholders who will sponsor the event, adding funds, and offer incentives to show that they will benefit, either through the hacking or through promotion. Decide whether you want to organise an internal hackathon, depending on exclusive expertise, or open it up to the public. Then you just need to host the event. Begin by defining the objectives, giving the hackers all necessary information, and perhaps splitting into teams to work on projects. Then you can begin. You can ask for money during the event, too, to add to the sponsored funds. At the end, consider offering some prizes and sharing success on your socials.
Tips for your Fundraising Events:
Ride the Trends: What's hot right now? What are the popular shows, movies, musicians, buzzwords, etc.? What do people get nostalgic about? What are classic favorite shows and movies for the demographic you want to engage? Now how can you turn those things that people get excited about into a fundraiser. For example, turn your plain old scavenger hunt into an "Amazing Race Competition."
Trophy's: People like trophy's, so give the winner of your competition a trophy. The goofier the better, so don't go out and buy something fancy. We've seen a stuffed armadillo turned into a trophy!
Online Fundraising Classes