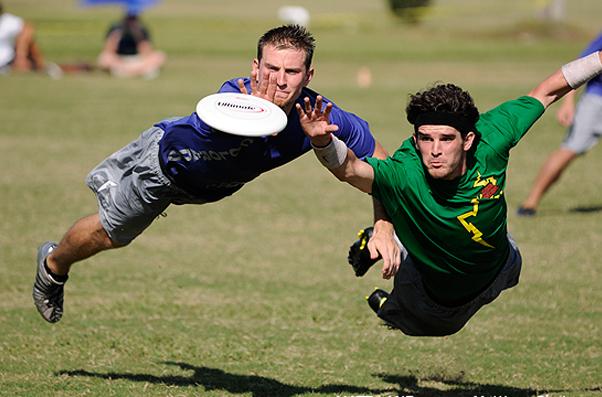 What kind of person doesn't love leisure sports? Badminton, tether-ball, pickle-ball, bocce, frisbee golf, extreme croquet, kubb, glow frisbee, obstacle courses, zombie tag. Think of a game that is fun, but that everyone can play.
Tips:
1. Announce your event: Send out an invitation to friends via email and facebook, drop off fliers at a local coffee shop, yell it from the campus quad!
2. Have registered participants pay a small fee to join–you would be surprised by the amount of money that you can raise even if each participant pays only a few dollars. Think about how many people could play, and adjust the entry fee accordingly (for example, if there are 30 players each paying $5, you've just made $150!).
3. Try to find a sponsor that will donate a prize to the winner. Ask a bakery for a cake, see if a masseuse would provide a massage, make a thrift-store mystery trophy.
Words of Wisdom from a Semi-Pro Basketball Player