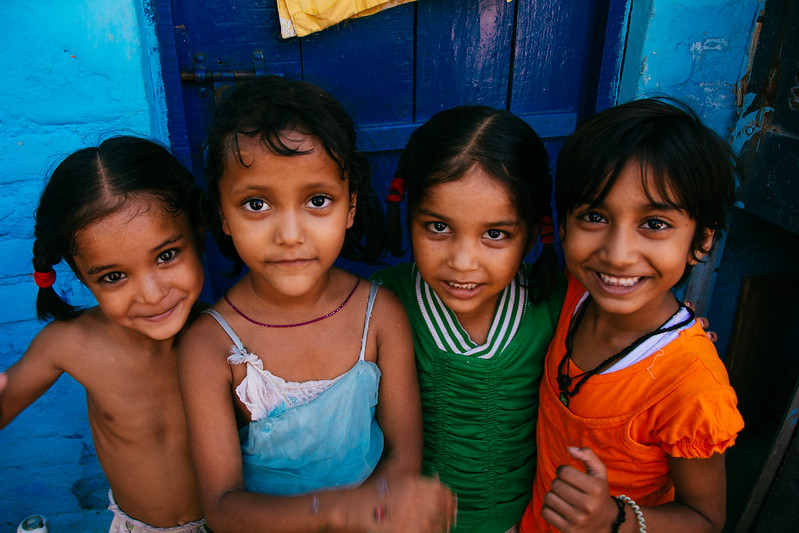 With its current population of 1.3 billion people, India is the second-largest country in the world. However, with its size comes a myriad of human rights issues. With so many people in one country, many of them can easily fall under the radar. Human trafficking in India is one of the most prominent human rights issues within the country.
In India, kidnappings for labor and sexual needs have been constant. In 2020, a U.S. Department of State report identified India as a Tier 2 country. In spite of many genuine efforts, the country remains hindered by its inadequate solutions to alleviate the problem and the department feels that India did not sufficiently ensure the mitigation of the issue. Enslavement has also been a common issue. In 2016, the Global Slavery Index found that 18 million people out of 46 million people are enslaved in India.
Trafficking of Women
Within the system of human trafficking in India, most of those victimized are either women or minors. In 2016, The National Crime Records Bureau estimated that 33,855 people in India have been victims of kidnapping for the purpose of marriage. Half of this percentage consisted of individuals under 18 years of age. Kidnappers most commonly force women into commercial sex and indentured servitude.
Bride trafficking has also been a consistent commodity due to skewed sex ratios in certain areas. There has been a lack of women for the larger male population to marry, so many buy their partners. A UNODC report in 2013 found that of the 92 villages of the Indian state of Haryana, nine out of 10 households bought wives from poor villages in other parts of the country. The report also mentioned that most of the women experienced abuse and rape as well as working like slaves.
Child Kidnappings
Alongside the trade of women, many child kidnappings occur. Kidnappers force many of the victims into servitude within industries of agriculture and manufacturing. In 2016, the Central Bureau of Investigation estimated that 135,000 children become victims of human trafficking in India annually. Many of the Indian train stations, such as Sealdah in the city of Kolkata, have had reports of youth kidnapping. Due to the frantic environment of the station, most of these disappearances go unnoticed. A lot of these children either live near the station due to poverty and abuse at home or travel out to work despite the danger and illegality of child labor. Children have also experienced kidnapping during natural disasters. During an earthquake in Nepal, traffickers targeted children whose parents had lost their lives. Wherever traffickers send these children, they work in brutal conditions and receive little pay or nothing at all.
Action in Legislation
Despite the magnitude of the issue and the bleakness it presents, there are glimmers of hope. The government and the public have pushed to mitigate these problems. Prosecution and the tracking of victims are becoming a focus of legislation creation. The Ministry of Women and Child Development has worked to develop a new law to combat the issue. The draft law will include measures to make placement agencies compulsory and rules to monitor where workers are from and where they are going. The 2020 Department of Justice report recommended that increased prosecutions and legislation are necessary to combat the issues.
There are also Non-Governmental Organizations (NGOs) that can give outside assistance in helping trapped women escape. One such group is Chetanalaya, which is the social action group of the Archdiocese of Delhi. Started in 1970, the organization focuses on mobilizing volunteer groups and state and union governments to assist in its efforts. The group has managed to liberate more than 800 enslaved domestic workers in the past two decades.
Helping Faceless
With the rise of technology in India, many have looked to use new innovations to assist in their cause. An example of this is the app Helping Faceless. Created in 2013, it helps fight child kidnapping and trafficking through the use of search engines that use facial recognition to help find wandering youth. To assist in helping women, the website is available for anonymous documentation of sexual assaults and other horrific experiences. By 2015, 5,000 downloads had occurred and the app continues to grow with attempts to improve the technology. Moreover, some are proposing to bring it to other countries that have similar human rights issues.
Going Forward
While the current issues regarding human trafficking in India are immense, the information and technology available can help alleviate the problem. Looking into a problem is one of the best steps in creating a good future and, while it may take a while, there is reason to hope. With the large population in the country, there are many individuals who have survived these experiences and are ready to fight to ensure that others will not endure them.
– John Dunkerley
Photo: Flickr
https://borgenproject.org/wp-content/uploads/logo.jpg
0
0
Jennifer Philipp
https://borgenproject.org/wp-content/uploads/logo.jpg
Jennifer Philipp
2021-07-07 10:19:52
2021-07-07 10:19:52
The Fight Against Human Trafficking in India