Tackling Human Trafficking in Eritrea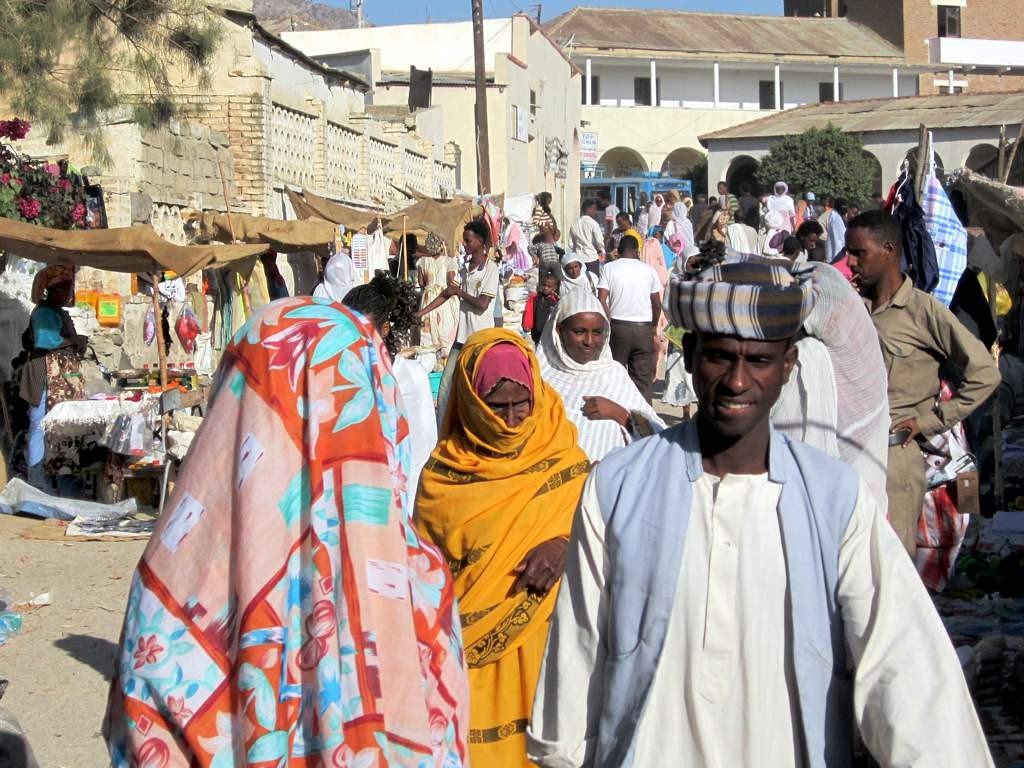 Eritrea is an isolated, one-party state where children must frequently leave school for mandatory military training along with a large percentage of farmers and agricultural workers. This leaves food, water, education and shelter from violence almost inaccessible. For these reasons, many Eritrean citizens seek shelter in neighboring countries or refugee shelters where human trafficking is the most rampant. Human trafficking in Eritrea is very common due to over 30 years of violence between neighboring countries leaving it extremely militarized and vulnerable.
Human trafficking is a serious crime and a violation of human rights that occurs in almost every country in the world. The United Nations defines human trafficking as the recruitment, transportation and harboring of people for the purpose of forced labor, prostitution, slavery or any other means of exploitation. Trafficking runs rampant in underdeveloped nations, highly militarized and war-torn states and countries without sufficient protection systems in place.
Current State of Human Trafficking in Eritrea
Eritrea is classified as a source country. This means that the majority of human trafficking in Eritrea happens within the country's borders, mainly for forced domestic labor with sex and labor trafficking happening abroad to a lesser extent.
Most trafficking occurs inside Eritrea's borders because citizens face "strict exit control procedures and limited access to passports and visas," trapping them in the country or forcing citizens to flee to refugee camps where they have a high chance of getting kidnapped and returned. Kidnappers commonly try to coerce victims with a promise of reuniting families, food or shelter.
Sinai Desert Trafficking
Between 2006 and 2013, non-domestic human trafficking in Eritrea increased exponentially. Smugglers of neighboring countries were kidnapping Eritreans from refugee camps in order to hold them in the Sinai Desert for ransom. Victims often experienced extreme violence like torture, organ harvesting and rape. Of the estimated 25,000 to 30,000 victims of Sinai trafficking, estimates have determined that about 90% are Eritrean.
Current Protection in Place
According to the U.S. Department of State, the Eritrean government has not reported significant efforts to identify and protect human trafficking victims in the 2020 Trafficking in Persons Report: Eritrea.
The government has not reported any systems in place to protect victims and the Eritrean court used to only require perpetrators of human trafficking to pay restitution and/or fines, but now it offers jail time along with a fine of $1,330-$3,330. The government has not identified or persecuted any government officials of human trafficking but did arrest 44 military officials for conspiracy to commit trafficking crimes in 2015.
Prevention and Progress
The U.S. Department of State ranks Eritrea as a Tier 3 country in human trafficking matters meaning that it does not meet the minimum anti-trafficking standards and is not making an effort to do so. The government did not report any protection systems in place for trafficking victims, it does not provide services directly to victims and it does not show significant effort to create legislation to punish traffickers.
Even though the Eritrean government continues to subject its citizens to forced national service, in 2019, it increased international cooperation on human trafficking and similar matters. Officials were active in an international anti-trafficking workshop that created a regional and national level action plan to combat trafficking.
In the past decade, Europe has offered to reinstate aid to Eritrea to help stimulate the economy and reduce the number of people attempting to leave the country. Europe is a destination point for many migrants who stop through Sudan and Libya on the way, but many do not make it through due to the difficult journey.
More recently, the Eritrean government has been educating its citizens on the dangers of irregular migration and trafficking through events, posters, campaigns and conventions to hopefully prevent men, women and children from entering high-risk trafficking zones. This is one of the best things the government can do for its citizens as it better informs them of their surroundings on a day to day basis.
The U.S. Department of State has also recommended the continuation of anti-trafficking training to all levels of government, as well as the enforcement of limits on the length of mandatory national service for citizens and the enactment and enforcement of anti-trafficking laws that criminalize the act and prosecutes the perpetrators of human trafficking in Eritrea.
One of the most important ways to slow or stop human trafficking would be to end mandatory national service or impose strict time limits on such service. Many Eritreans attempt to flee or experience trafficking by military officials because they are in service for an indefinite amount of time with no way out. Once Eritrea begins to persecute any and all human traffickers and can break free from an authoritarian one-party political system, it can begin to be a safe country for its citizens.
 – Julia Ditmar
Photo: Flickr
https://borgenproject.org/wp-content/uploads/logo.jpg
0
0
Jennifer Philipp
https://borgenproject.org/wp-content/uploads/logo.jpg
Jennifer Philipp
2020-11-24 07:30:57
2020-11-21 12:57:34
Tackling Human Trafficking in Eritrea