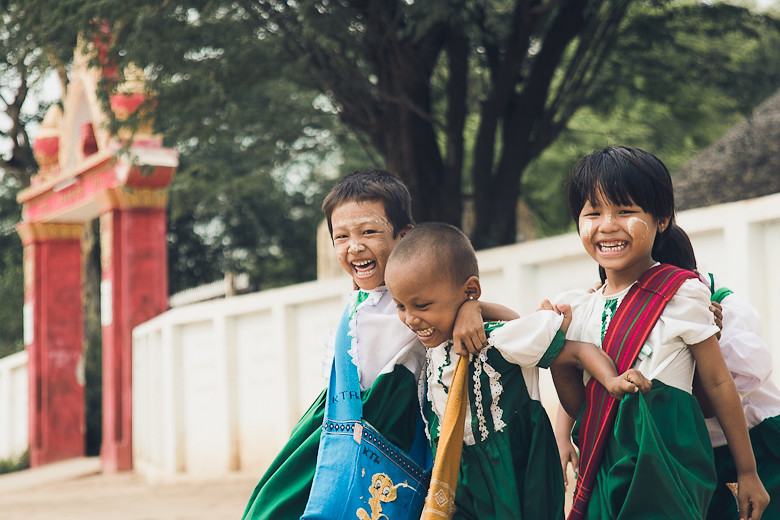 Although the overall poverty rate in Myanmar has seen a reduction in recent years to around 25% as of 2017, the child poverty rate remains higher at 31%. More than 5.5 million children in Myanmar lived in poverty or extreme poverty as of 2017. To make up for the lack of food and basic necessities in their households, these children are likely to take jobs in construction and factories that pose hazardous working conditions. As a result, Myanmar ranks 112 out of 172 countries in Save the Children's End of Childhood Index, which measures the extent to which children are "missing out on childhood."
In the early 1960s, the world saw Myanmar as one of the most prosperous nations in southern Asia due to its abundance of natural resources. However, in 1962, a coup d'état that established a military dictatorship under the Burma Socialist Programme Party pushed children's rights aside.
Child Mortality and Rural Births
Unsurprisingly, fundamental rights are not equally shared across Myanmar's socioeconomic makeup. A high poverty rate is accompanied by high child mortality. As of 2019, the mortality rate for children under 5 was 44.7 per 1,000 live births, compared with 5.6 deaths per 1,000 births in the United States. Additionally, the exact number of children born is unknown as around 65% of births are not officially reported due to midwives only registering rural births informally.
Limited Access to Education
The Myanmar government does not allocate sufficient funds to education, and many families cannot afford to send their children to school. Consequently, around 3% of children in Myanmar have had no education, and an estimated 8.6 million people over the age of 15 are illiterate. Without education or basic literacy skills, it is virtually impossible to find a job outside of factory or construction work.
Child Labor Working Conditions
In Myanmar, the poverty trap forces 1.1 million children aged 5-17 into dangerous working conditions. Unable to participate in both school and the workforce, these children find themselves stuck in an inescapable cycle of generational poverty. They work as porters, cleaners, cooks, field laborers and more, either because of coercion by the Burma National Armed Forces or to help supplement their household income.
Some employers are quick to exploit an influx of undereducated child workers who are unaware of the health and workers' rights violations they face. The typical workweek in the United States is typically 40 hours, but a quarter of child workers in Myanmar aged 12-17 typically face workweeks of 60 hours or more. Most child labor takes place in rural areas, and a minimum of 197 children work in dangerous conflict areas such as Kachin, Rakhine and Shan due to coercion.
Breaking the Cycle of Child Poverty
To break the brutal cycle of generational poverty that forces children to choose between putting food on the table and getting an education that will propel their future, it is crucial for impoverished families in Myanmar to receive consistent and sufficient resources from organizations and government agencies. UNICEF is helping to break the child poverty cycle in Myanmar by teaming up with non-governmental organizations and focusing on improving access and quality of education. It is also working to shield children from violent coercion and abuse, especially children in marginalized communities. Providing Myanmar's children with adequate education and protecting them from forced labor will allow them to live safer and more opportunity-filled lives.
Child poverty affects millions in Myanmar and poses a threat to generations to come. There is room for hope, however, as organizations such as Save the Children and UNICEF focus on alleviating the extreme conditions that many children of Myanmar live in through building partnerships and delivering results on a large scale.
– Melanie Goldsmith
Photo: Flickr
https://borgenproject.org/wp-content/uploads/The_Borgen_Project_Logo_small.jpg
0
0
Jennifer Philipp
https://borgenproject.org/wp-content/uploads/The_Borgen_Project_Logo_small.jpg
Jennifer Philipp
2021-07-24 07:30:10
2021-07-20 11:38:20
The Fight Against Child Poverty in Myanmar