10 Facts About New Zealand Refugees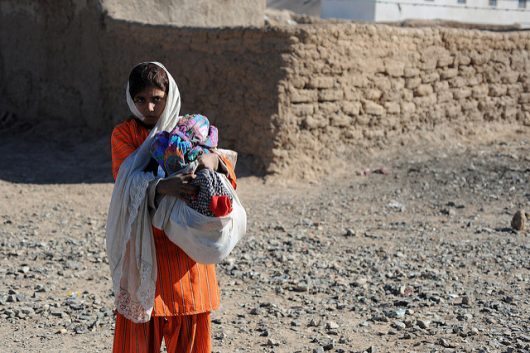 The small number of refugees New Zealand takes in ranks them 90th per capita in resettlement. After making adjustments considering wealth and population, the ranking falls to 116th. Many countries in Europe are critical of the small number of refugees New Zealand takes in. Here is a look at 10 facts about New Zealand refugees that may be a surprise.
The New Zealand government works with the United Nations Refugee Agency (UNHCR) to offer refugees permanent resettlement in New Zealand.
In 2016, after more than 30 years, New Zealand increased their refugee quota from 750 to 1000.
New Zealand accepts refugees from the following major groups: Sri Lanka, Afghanistan, Colombia, Myanmar, Rohingya and Syria.
Refugees undergo background checks before being allowed to live in New Zealand.
The needs and services required by refugees are determined prior to their arrival.
Refugees must complete a six-week reception program at Auckland's Mangere Refugee Resettlement Centre (MRRC). The program helps refugees build social and coping skills and provides information regarding work and employment expectations.
The Refugee Resettlement Strategy has five goals:
· All refugees of working age have a job and income or are supported by a family member with a paying job.
· All refugees actively participate in life in New Zealand and have a keen sense of belonging.
· Ensure the health and well-being of refugees and their families.
· Refugees can speak English well enough to allow them to participate in school and daily activities.
· Refugees live in homes that are safe, secure, clean and affordable without assistance from government housing.
Refugees settle in six regions: Auckland, Hamilton, Manawatu, Wellington, Nelson and Dunedin.
Family reunification is when a refugee living in New Zealand applies for a family member to receive a visa. Refugees coming to New Zealand on a Refugee Family Support Category visa do not receive financial assistance from the government or any of the resettlement assistance provided to refugees.
Refugees who fear serious harm or cruel treatment if they return to their country of origin can apply for asylum. In 2013-14 New Zealand granted refugee status to 69 asylum seekers — a dismally low number when compared to countries such as Hungary (129, 203) and Sweden (228,601).
The Syrian refugee crisis in addition to 59.5 million people forced to flee their country of origin have drawn the attention of the world and highlighted the woefully small number of refugees New Zealand is willing to take in. These 10 Facts about New Zealand refugees make it clear that they have a strategy that helps refugees make a smooth transition from living in their country of origin to living in New Zealand. Sadly, it also highlights the unwillingness of New Zealand to stand with their international partners and do their fair share.
– Mary Barringer
Photo: Flickr
https://borgenproject.org/wp-content/uploads/logo.jpg
0
0
Borgen Project
https://borgenproject.org/wp-content/uploads/logo.jpg
Borgen Project
2017-05-28 01:30:28
2020-03-15 20:20:42
10 Facts About New Zealand Refugees