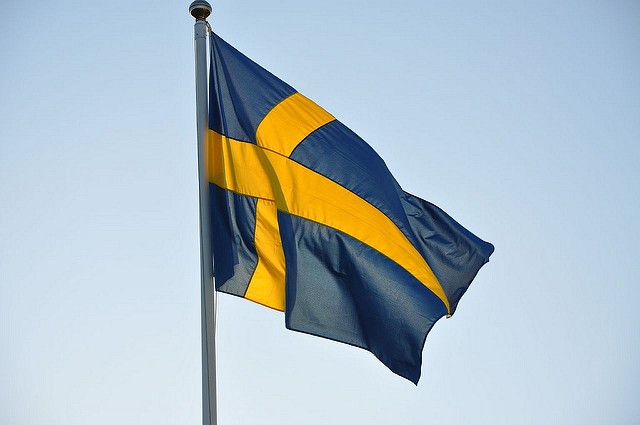 Poverty in Sweden? By most countries standards, not really. With a population of almost 10 million people, Sweden is a capitalist country in the European Union. Poverty in Sweden is an issue the government addresses through a variety of social safety net programs, such as welfare and publicly-owned housing.
Sweden is a parliamentary democracy. The government maintains a policy of transparency, allowing all Swedish citizens to view government documents on publicly available archives.
The Swedish Social Democratic Party, which has been part of the country's ruling coalition government since 2014, is committed to improving the lives of the Swedish people. According to its website, "Everyone should be able to live a better life, feel the freedom and optimism. Therefore, we are investing in more jobs and a better education for all."
To fight poverty in Sweden, the government employs social welfare programs that target education, employment and social security. The public school system in Sweden gives all children the opportunity to receive an education at no direct cost to their families. Education in Sweden is compulsory, starting with preschool at age 6 and ending after the ninth grade.

Higher education is optional, and high school gradutes can choose between vocational training and university-preparation paths. Government agencies cover special education needs and vocational training demands and make sure schools are up to parr.
The Swedish Ministry of Employment functions both as an executor of national labor policy and as an agency to promote full employment. During the early 1990s, Sweden suffered a recession in which employment declined by 12 percent in four years. In the midst of this crisis, the government focused on stabilizing the workforce through employment and continuing education policies.
When immigrants arrive in Sweden, the government participates in their integration by helping them gain employment or education for employment. These measures have become especially important in recent days, as some reports approximate that Sweeden has taken in 1,500 Syrian refugees per week. The government recently decided to slow the influx of refugees into the country.
Social safety nets play an important role in maintaining the Swedish people's financial security. The government provides benefits like child and housing allowances, which lessen people's financial burdens during difficult times. Social care focuses on helping citizens remain active members of their communities, and encouraging independence is a priority in caring for the elderly and disabled.
Among the many state-owned enterprises, the government provides affordable, subsidized housing for the country's poor. Housing policies in Sweden are meant to promote sound community development, a key component of the social safety net. Subsidized housing commonly rents for less than the average market value. Today, the public housing sector is municipally owned and provides access to affordable housing to over 1.5 million people.
Fast Facts About Poverty in Sweden:
Fourteen percent of Sweden's population lived below the poverty line in 2011.
Sweden's infant mortality rate is 2.6 deaths for every 1,000 births.
Virtually all Swedish citizens have access to improved drinking water sources and sanitation facilities.
Only 100 Swedish people are estimated to die from HIV/AIDS every year.
Primary to tertiary education expectancy is 17 years for males and 20 years for females.
Sweden's youth unemployment rate was 22.9 percent in 2014, and its adult unemployment rate was 7.4 percent in 2015, down from 7.9 percent in 2014.
Sweden's safety net programs, from social welfare to public housing, provide a buffer against extreme poverty. Though the country's intake of refugees from the Syrian refugee crisis could pose difficulties for the government going forward, the social infrastructure of the Swedish welfare state is in a strong position to continue providing for its people.
– Lucas Woodling
Photo: Flickr