The Impact of Violence on Honduras' Youth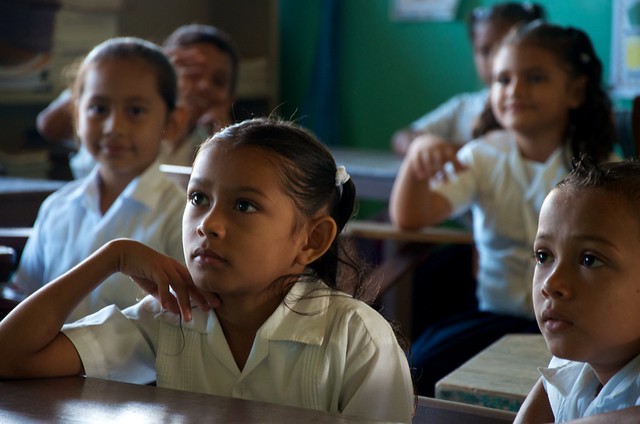 Honduras, a Central American country located on the Carribean Sea, borders El Salvador, Nicaragua and Guatemala. Honduras has a population of 8.3 million people, but corruption, poverty and crime continue to plague it. The city of San Pedro Sula boasts the second-highest murder rate in the world after Caracas, Venezuela. As a result, violence on Honduras' youth has become an issue.
Poverty in Honduras
The World Bank estimates that 5.5 million people live in poverty. That is two-thirds of the population, amounting to one in every five people. Honduras has the highest level of economic inequality in Latin America; its system "only benefits an elite minority" with close political and economic ties.
The average Honduran lives on $120 dollars per month. The country seems to be making advances in protecting its citizens, and the murder rate is down from 60 people per 100,000 in 2015 to 48 per 100,000 in 2016. However, many Hondurans say the authorities achieved this through excessive force and human rights violations.
Gangs in Honduras
This corruption and poverty lead the way for gangs to take over the streets of Honduras and rule where the government does not. With the expansive poverty and gang activity that runs rampant throughout the country, children facing violence in Honduras is commonplace. Street gangs, known as "maras," control cities like San Pedro Sula. Drug traffickers use the Carribean coast to smuggle cocaine from South America to the United States.
Gangs often pressure children to join them, making them feel that they will be murdered if they do not. Gang members force young girls to be their girlfriends, and the girls fear rape or murder if they do not agree. Most children start elementary school but quit before they turn 12. Only one out of four go to high school, while the others quit school to support their families.
Most members are under sixteen and feel the loyalty to their friends tested by not joining or wanting to protect themselves and their families from other gangs. These children become sick of fighting the corrupt police on their own and find a way to fight back.
The pressure from these gangs and the violence that they embody drives Honduras's youth to migrate to places like the United States, even if that means leaving without their families. These children fear for their lives, so they travel across Central America alone in an attempt to live a freer life.
Women in
Honduras
Women in Honduras face the highest levels of violence, particularly young girls. In 2015, 417 women were killed because of their gender. They face a high level of domestic abuse with 89 killings in San Pedro Sula being from domestic violence. According to the InterAmerican Commission on Human Rights, 90 percent of these killings will go unpunished.
While violence and gangs are an everyday part of life in Honduras, women and children face the brunt of this force. They often choose to migrate because they have to flee the dominant gang in their area, such as when their place of work has been shut down by impossible extortion quotas that they cannot meet. Children face pressure from a young age to join a gang.
Helping Honduras
Attempting to alleviate the impact of violence on Honduras' youth starts with many organizations dedicated to helping its citizens lead better lives. HELP Honduras is a program aimed at spreading health, education and literacy in Honduras. It wants to educate children so that they have better economic futures and can lead productive lives. This organization builds school and desks while sponsoring children to attend them. It teaches women and mothers marketable skills so that they can work and provide for themselves and their families.
With the help of such organizations, Honduras is starting to make strides to keep its young safe. But, if no one stops the violence rampant in their cities, they will continue to migrate to other countries in an attempt to escape the seemingly perpetual discord.
– Michela Rahaim
Photo: Flickr
https://borgenproject.org/wp-content/uploads/logo.jpg
0
0
Kim Thelwell
https://borgenproject.org/wp-content/uploads/logo.jpg
Kim Thelwell
2019-08-09 01:30:55
2019-12-17 14:54:59
The Impact of Violence on Honduras' Youth