Zimbabwe's Tobacco Secret: Confronting Child Labor in Zimbabwe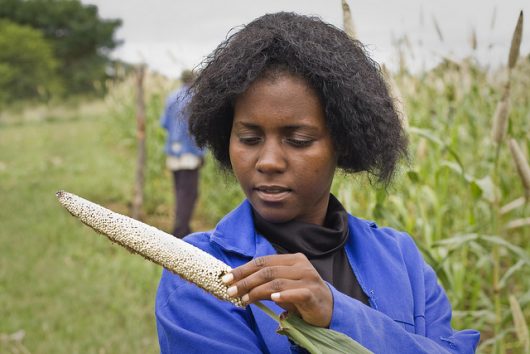 The nation of Zimbabwe is working towards more economic stability with its multiple industries, but has recently made headlines for its harmful farming practices, such as child labor.
Zimbabwe has been in the news for its tobacco farming practices, as farm workers have complained about health complications from working on tobacco farms, as well as the poor regulations on farms that fail to ensure that workers' rights are being respected. What has been more alarming is the discovery of child workers, who have prompted humanitarian organizations to investigate child labor in Zimbabwe as practiced on the nation's tobacco farms.
Zimbabwe's Economy
Zimbabwe had a GDP of $17.11 billion and a per capita income of $2,300 as of 2017. The nation's economy is largely dependent on agriculture and relies heavily on tobacco production for economic sustainability.
The nation is the sixth-largest producer of tobacco in the world, and the tobacco plant is the nation's most valuable export commodity. The industry alone brought the nation an estimated $933 million in 2016.
Health Risks of Tobacco Farming
As the world's demand for tobacco persists, growing concerns over child labor in Zimbabwe have surfaced as child workers have come forward to report the poor conditions they have faced while working on tobacco plantations.
According to UNICEF, one in four children in developing countries are engaged in child labor. Furthermore, in an extensive report published by Human Rights Watch, it was discovered that child laborers who harvested tobacco were exposed to nicotine and pesticides. This led to many experiencing symptoms consistent with nicotine poisoning, including nausea, headaches and dizziness. Heath researchers have also suspected that exposure to nicotine can affect brain development in children.
It was also discovered that farm workers who worked on larger farms worked long hours and did not receive any compensation for working overtime.
Human Rights Watch also noted that labor laws in Zimbabwe state that no child under the age of 16 is permitted to work and that children under the age of 18 are not permitted to work in a hazardous environment. However, several children under the age of 16 have reported working on Zimbabwe's tobacco farms.
Solutions to Child Labor in Zimbabwe
The persistence of child labor in Zimbabwe is mainly attributed to the weak economy. With a national per capita income of roughly $2,300, families have resorted to using their children as laborers to help them survive.
Human Rights Watch child rights researcher Margaret Wurth stated that one solution to ending child labor in Zimbabwe is to make sure that companies who source tobacco from Zimbabwe do not purchase a crop produced by child workers, many of whom are forced to sacrifice their education and health to support their families.
The nation has about 120 labor inspectors, which is insufficient to monitor labor practices in every business, and it would be in the government's best interest to recruit more inspectors to better monitor how business owners treat their employees.
The nation has shown signs of improvement; Human Rights Watch stated that the government has been working with trade unions and other groups "to develop occupational safety and health regulations for agriculture".
Although child labor in Zimbabwe has become a crisis for the nation, it is likely that the nation's government, under the authority of President Emmerson Mnangagwa, will be able to reverse its human rights abuses and further grow the economy, ensuring that children do not have to risk their health and education in order to help support their families.
– Lois Charm
Photo: Flickr
https://borgenproject.org/wp-content/uploads/logo.jpg
0
0
Borgen Project
https://borgenproject.org/wp-content/uploads/logo.jpg
Borgen Project
2018-06-04 07:30:39
2019-10-19 17:28:56
Zimbabwe's Tobacco Secret: Confronting Child Labor in Zimbabwe