Causes of Poverty in Zimbabwe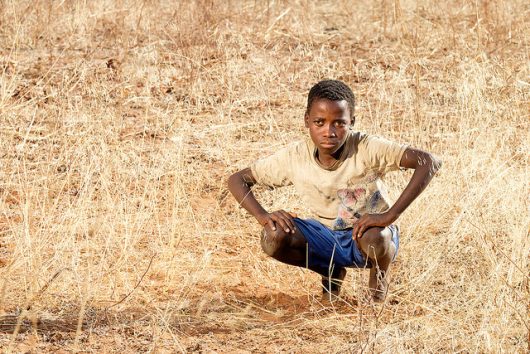 Once on its way to becoming a middle-income nation, Zimbabwe's society and economy has experienced great deterioration since 1997. Approximately 72 percent of the country's population now lives in chronic poverty, and 84 percent of Zimbabwe's poor live in rural areas.
When looking at the causes of poverty in Zimbabwe, it is necessary to take the effects of the 2008 financial crisis into account. As a result of the crisis, Zimbabwe saw its Gross Domestic Product (GDP) decline by 17 percent. By comparison, the GDP growth rate for other African countries was five percent.
Although Zimbabwe made great progress to recover from the 2008 crisis, its GDP growth rate is declining since 2013. According to the International Fund for Agricultural Development (IFAD), this decline is the result of stalling investments and adverse climate conditions that hurt the agricultural sector. Nearly 60 percent of Zimbabwe's workforce is employed in the agricultural sector.
Drought and Poverty in Zimbabwe
As a result of the 2015-2016 drought that affected most of southern Africa, the rural poor have become more vulnerable to the loss of both their food security and their livelihoods. A 2016 study by the Zimbabwe Vulnerability Assessment Committee (ZimVAC) shows that approximately 4.1 million Zimbabweans, nearly a quarter of the population, face food and nutrition insecurity due to the drought.
ZimVAC is a consortium of the Zimbabwean government, agencies of the United Nations, NGOs and other international organizations. Formed in 2002 to assess the issues facing Zimbabwe's poor, it is overseen by the Food and Nutrition Council of Zimbabwe which works to find multi-sector solutions to the country's food insecurity.
Some of the groups heavily impacted by food insecurity are children and pregnant or lactating women. Zimbabwe has one of the highest rates of maternal mortality in the region as well as one of the highest rates of HIV globally, at approximately 15 percent as of 2014. Women and children living in food insecure homes are HIV prone and either already or in danger of becoming malnourished.
Children under the age of two that do not benefit from optimal breastfeeding are more likely to contract diarrhea or pneumonia. They may also not develop to their full potential. Acutely malnourished children under the age of five are more likely to contract diseases that require intensive care.
Drought and reduced rainfall also negatively affected the quality and availability of water. Almost half of households lack sufficient water for their livestock. Eighty-one percent reported having insufficient water for their crops. Zimbabwe's average rainfall is projected to drop by 10 percent by the end of the century. IFAD asserts that the rehabilitation and maintenance of irrigation systems must be of the utmost importance to stabilize agricultural production. Improving irrigation systems would minimize crop failure, raise household incomes and increase food security for rural smallholder farmers.
To understand the causes of poverty in Zimbabwe, the poor performance of the country's manufacturing industry must also be explored. Manufacturing surveys estimate that industrial capacity utilization decreased from 57 percent in 2011 to 36.3 percent in 2014. This is mainly because of an erratic power supply, a lack of capital, higher input costs, antiquated machinery and deficiencies in infrastructure.
IFAD believes that by prioritizing climate-smart, efficient agricultural production and investment in infrastructure and industrial capacity building, the causes of poverty in Zimbabwe will be diminished.
– Amanda Lauren Quinn
Photo: Flickr
https://borgenproject.org/wp-content/uploads/logo.jpg
0
0
Amy
https://borgenproject.org/wp-content/uploads/logo.jpg
Amy
2017-08-14 01:30:07
2020-06-11 08:27:25
Causes of Poverty in Zimbabwe