Women's Empowerment in Libya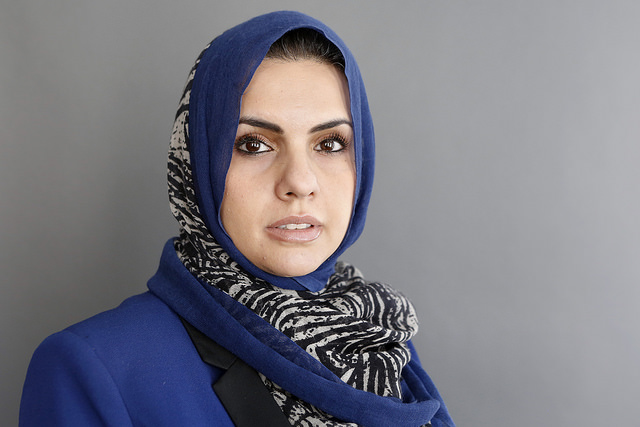 Libya, one of the largest countries in Africa, is located west of Egypt. Since 2014, Libya has been struggling with its second civil war which has affected the Libyan social structure. Though women have lost social status and power they once had, there are several organizations that are dedicated to restoring women's empowerment in Libya through its political and economic social structures.
2011 was an inspiring time for Libyans. With the conclusion of Gaddafi's rule, it was an opportune time to make changes to the political environment. The National Transitional Council, which was the first government authority after the Libyan Civil War, was comprised of 96 percent men and four percent women. There was also no representation of women in city councils at this time.
In 2014, the number of females elected to parliament was 16 percent, which it remains at to this day. Each city council was also mandated to elect at least one woman as one of their six members. However, the Zintan and Jadou councils have explicitly denied women representation.
The United Nations (U.N.) is taking action to increase women's empowerment in Libya as well. The U.N. has made calls to force Libya to adopt a quota of 30 percent female representation within its current government, the Government of National Accord (GNA). As of March 2017, only six percent of the GNA were women. Hopefully, Libya will take these calls seriously and increase women's representation in the government.
Along with increasing their political influence, Libyan women are focusing on becoming a more vocal force in the economic system of Libya. In October 2013, the Libya Women Economic Empowerment (LWEE) project was started to work towards providing women roles in the economy.  Over the past four years, 200 women attended business development training and 300 women entrepreneurs were given specific training on business skills.
Not only did they teach women how to start their business, but they held a competition among women entrepreneurs. The 20 winners received grants that enabled them to start a brand new business or to expand an existing business. The LWEE also held events where female business owners and managers were able to network with each other and establish connections that would lead to future business partnerships and support.
It has been difficult for women to make a name for themselves in the business world. Since the implementation of the LWEE project, women entrepreneurs have been able to take full credit for the work they have done. This is such an important step since, in many cultures and societies, men are given credit for the accomplishments that women make. Women's empowerment in Libya is on the rise and it will continue to do so for the foreseeable future.
– Scott Kesselring

Photo: Flickr
https://borgenproject.org/wp-content/uploads/logo.jpg
0
0
Borgen Project
https://borgenproject.org/wp-content/uploads/logo.jpg
Borgen Project
2017-11-21 01:30:21
2019-11-20 07:29:16
Women's Empowerment in Libya