How to Help People in the Republic of Moldova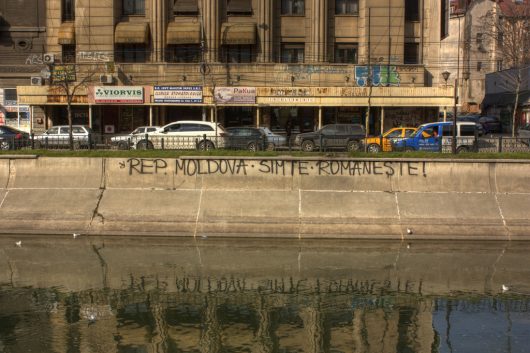 The Republic of Moldova is the poorest country in Europe. The national GDP amounts to $1,900 per capita. Moldova relies heavily on agriculture as a main source of income, rendering the environment a major factor in the country's economic affairs. It faces many economic challenges, including political corruption, which impact the economic depreciation as well. In order to help people in the Republic of Moldova, it is necessary for international aid and domestic reform.
Get Involved – How to Help People in the Republic of Moldova
Major organizations helping the people in the Republic of Moldova include recognizable institutions such as The World Bank and the United Nations.
The World Bank
The World Bank currently has eight projects underway. They are designed to help people in the Republic of Moldova by increasing internal revenue through rejuvenating local businesses and helping to construct a self-sustaining economic foundation.
You can learn more about the World Bank's mission and how to help by connecting with them on their website.
The United Nations
The United Nations Development Programme focuses on environmental efficiency, developing an accountable and transparent government, and evolving inclusive growth for the people of Moldova.
You can supplement this mission by donating funds or by advocating for change and promoting the mission by visiting their website.
Promo-LEX
Local non-profits are working to promote equality and the insurance of human rights by working directly with Moldovan administration to benefit citizens on a residential level.
The Promo-LEX Association is a group dedicated to democratic values, civic liberties and social justice through pro-bono legal work. By subscribing to the Promo-LEX newsletter, you can keep up to date on legal movements and significant occurrences in Moldova.
Volunteering Moldova
Volunteering Moldova is a state-run non-profit charity whose objective is to aid vulnerable populations including children, the disabled, and those facing financial hardship.
You can get involved by volunteering at group homes, disabled institutions and orphanages. Donations are equally important for non-profits that rely on benevolence; learn how you can fund supplies including diapers, food, medicine, books and school supplies and other general goods. Your efforts will help people in the Republic of Moldova.
Moving Forward
Despite these hardships, Moldova's economy is growing steadily. Legislative efforts, combined with those of independent organizations, have contributed to successfully reducing poverty. This shows hope for a promising future for the Republic of Moldova.
– Sloan Bousselaire
Photo: Flickr
https://borgenproject.org/wp-content/uploads/logo.jpg
0
0
Borgen Project
https://borgenproject.org/wp-content/uploads/logo.jpg
Borgen Project
2017-10-12 01:30:53
2020-07-16 18:00:48
How to Help People in the Republic of Moldova