Innovative Ways to End Hunger in Niger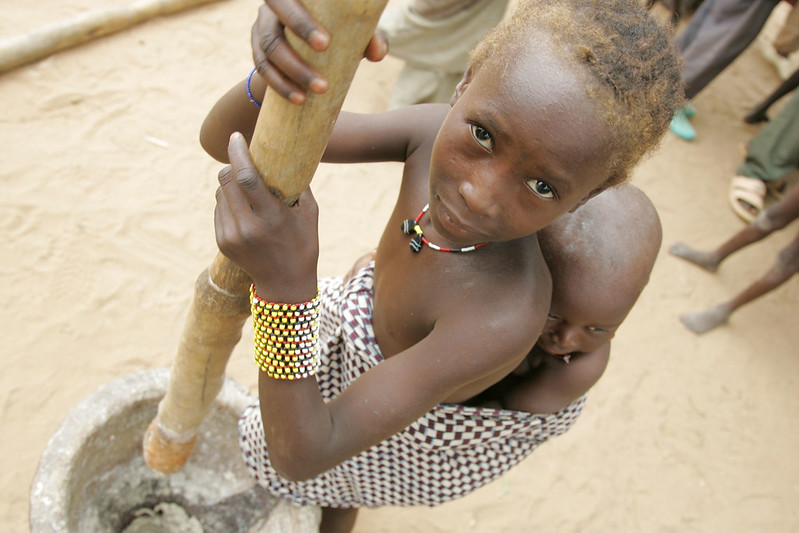 About 20% of people in Niger are food insecure due to a growing population, regional conflict and environmental challenges. Though that percentage is rising, international organizations and governments are finding innovative ways to end hunger in Niger.
Threats to Food Security in Niger
According to the World Bank, Niger's population is increasing annually by 3.8%, well above the average for countries in Sub-Saharan Africa. Coupled with a large number of refugees from countries like Mali and Nigeria, an extremely high birth rate is driving Niger's population growth and ultimately causing food resources to become scarce.
As a result of the conflicts on the borders of Mali and in the Lake Chad Basin, an influx of refugees has migrated to Niger. Further, these regional conflicts have caused widespread displacement among Nigerien citizens domestically, resulting in a major displacement crisis. According to the Norweigan Refugee Council, Niger's displacement crisis is severe and worsening from the lack of international aid and media coverage. Because food resources are scarce, this displacement crisis is intensifying hunger in Niger.
In addition to the upsurge in Niger's population, environmental challenges pose a threat to food security. Niger experiences an annual dry or "lean," season where a lack of rainfall limits crop production and thus lowers the availability of food. A dry season is regular and Niger's people expect it; however, in the past 20 years, rainfall and temperature have become increasingly irregular, causing more severe food shortages. Nigerians are concerned that desertification and rising global temperatures will only extend and intensify the dry season, disrupting the livelihoods of the majority of rural Nigerien households that rely predominantly on agriculture to survive.
Although food insecurity affects all types of Nigerien communities, it more heavily affects two demographic groups: women and children. Women and children in Niger are more likely to experience malnourishment, which leads to higher rates of anemia. According to the World Food Programme, estimates determined that 73% of Nigerien children under the age of 5 and 46% of Nigerien women are anemic.
The International Community's Role in Ending Hunger in Niger
Countries like the United States are supporting programs like the World Food Programme, Mercy Corps and Doctors Without Borders to relieve both the immediate and long-term effects of food insecurity in Niger. Each organization takes unique approaches to end hunger in Niger.
The World Food Programme, for instance, focuses on land rehabilitation programs that provide food and financial aid to families who are trying to recover unproductive farmland. The hope is that healthy land will allow agriculture in Niger to be prolific in the future.
Mercy Corps works with mostly Nigerien citizens on projects that encourage people in Niger to diversify their livelihoods in order to ensure that families have several opportunities to earn income in the event that climatic shocks should continue to stunt the agricultural industry. It helped more than 130,000 people in Niger in 2018.
While the World Food Programme and Mercy Corps focus largely on developing a self-sufficient Nigerien economy, Doctors Without Borders works to alleviate the immediate consequences of hunger in Niger by treating acute malnutrition, especially in children. The organization provided 225 families with relief kits in Tillabéri.
While regional conflict, a rapidly growing population and unpredictable weather further food insecurity in Niger, the international community is seeking a multidimensional solution to stimulate the Nigerien economy, end hunger in Niger and help communities flourish.
– Courtney Bergsieker
Photo: Flickr
https://borgenproject.org/wp-content/uploads/logo.jpg
0
0
Kim Thelwell
https://borgenproject.org/wp-content/uploads/logo.jpg
Kim Thelwell
2020-08-04 11:53:49
2020-08-04 11:53:49
Innovative Ways to End Hunger in Niger