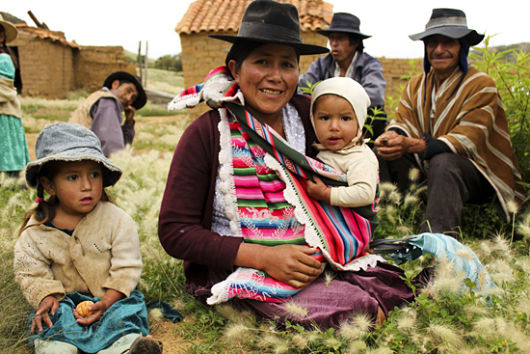 Etta Turner was 16 years old when she traveled to Bolivia as an International Rotary exchange student in 2002. Known for her compassion and commitment to social justice, the teen was prepared to provide for the less fortunate and help them change their lives. What was supposed to be a year away from her home and family in the States, however, turned into a lifetime when Turner was tragically killed in a bus accident.
The following year, in 2003, Turner's friends and family founded Etta Projects, a nonprofit organization dedicated to the life and service of Turner. The organization works with the people of Montero, Bolivia, helping members of the community lead sustainable lives and achieve improved health conditions. Etta Projects supports projects that provide clean water, healthy food, quality education and stable income.
In the western hemisphere, Bolivia is the second poorest country after Haiti, with nearly 70 percent of its population living in poverty. About 23 percent of the population lives on less than $1 a day and 42 percent on less than $2 a day. Furthermore, about 90 percent of Bolivia's children attend primary school, but only for a year or less: the average literacy rate of a 16-year-old Bolivian is at the third-grade level.
Etta Projects is dedicated to changing these statistics and helping the people of Bolivia. The organization is unique, however, in that it does not simply send money or resources to Bolivia. Rather, it connects with the Bolivian people to understand what they need and teaches them how to personally meet those needs.
To address and eliminate poverty in Bolivia, Etta Projects provides forums in which members of the community can identify their own problems and create plans to solve them. The organization forms strong, fundamental relationships with the communities it helps and the local governments that run them. They use their own resources and the available resources of the community to empower the communities to tackle their problems and issues.
The organization has five main projects: safe water and sanitation, health, nutrition, leadership and U.S. community outreach. Etta Projects is making a lasting difference in many Bolivian lives by listening to community needs, providing resources to meet those needs and leaving the community with valuable skills to lead sustainable lives. Miss Turner's legacy of compassion and social justice absolutely lives on in the mission of Etta Projects.
– Sarah Sheppard
Sources: Etta 1, Etta 2, Etta 3
Photo: Doctors Without Borders
https://borgenproject.org/wp-content/uploads/The_Borgen_Project_Logo_small.jpg
0
0
Borgen Project
https://borgenproject.org/wp-content/uploads/The_Borgen_Project_Logo_small.jpg
Borgen Project
2015-08-14 01:30:59
2020-03-25 16:46:20
Etta Projects Addresses Poverty in Bolivia