10 Facts About the Yemeni Crisis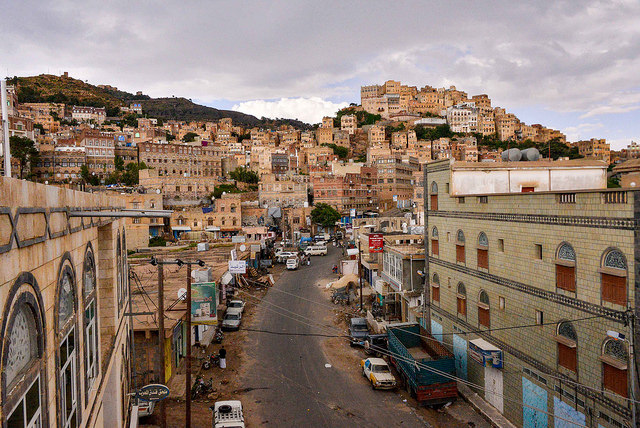 One of the world's most severe humanitarian crises is currently happening in Yemen, a desert country in the Middle East on the southern point of the Arabian Peninsula. 26 million people in the country are suffering through the conflict between Al Houthi and the Saudi-led coalition that has been going on since March 2015. These 10 facts about the Yemeni crisis highlight the struggles of Yemen's population.
The Yemeni crisis started because of weak governance that has plagued the country for decades. In 2014, President Abdrabbuh Mansour Hadi was deposed by the Houthi rebels, and a coalition led by Saudi Arabia has been fighting them to restore the legitimate government.
The conflict is dangerously affecting the availability of food in Yemen. As of 2017, the food crisis in Yemen could be considered a famine, according to the U.N.'s humanitarian chief. Many people have resorted to reducing the number of meals they eat and limiting portion sizes.
14 million people in Yemen do not have enough food or clean water, and seven million are at risk of dying of starvation.
385,000 children suffer from life-threatening malnutrition. 4.5 million citizens need nutritional aid and 3.3 million are considered malnourished. These rates are considered to be far above the emergency threshold.
Schools and health facilities have been damaged or destroyed; exactly half of all health facilities are now closed in Yemen. Only 45 percent of health facilities are fully accessible, while 38 percent are only partially accessible and 17 percent are not functional. Many of the medical staff and teachers have left Yemen to avoid the conflict. At least two million children are not in school due to the Yemeni crisis.
More than 40,000 people have been killed or injured due to warfare in the villages, losing their homes, their safety and healthcare. 3.1 million people have been forced out of their homes.
Millions of people are living in overpopulated shelters or damaged homes, while 184,000 people have fled to other countries.
Females are the most vulnerable people in the Yemeni crisis. Women and girls in Yemen are facing abuse, forced marriage, exploitation and violence. Violence against females has increased by more than 63 percent since 2015. About 2.6 million females are now at risk.
The restrictions on commercial trade prevent the delivery of supplies of food, medicine and other essentials. Fortunately, Action Against Hunger has mobile nutrition teams working in Yemen to provide health care, nutrition, water sanitation and food.
Organizations need financial support to help those struggling with the Yemeni crisis. The government funding that has been given to organizations is being used to increase food security and fight cholera, an infectious disease that leads to dehydration and often death caused by contaminated food and water.
– Chloe Turner
Photo: Flickr
https://borgenproject.org/wp-content/uploads/The_Borgen_Project_Logo_small.jpg
0
0
Kim Thelwell
https://borgenproject.org/wp-content/uploads/The_Borgen_Project_Logo_small.jpg
Kim Thelwell
2017-10-28 07:30:17
2019-12-31 13:09:09
10 Facts About the Yemeni Crisis