Facts About the Yemen Poverty Rate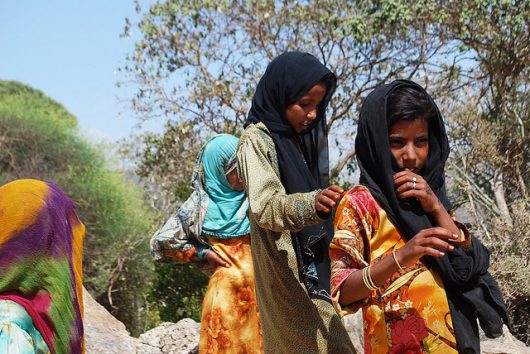 Yemen is one of the poorest countries in the Arab Region and is home to ongoing civil conflict – which turned to Civil War in 2015. Of Yemen's 26.8 million people, half of the population lives in areas directly affected by conflict. Basic services like healthcare and education are on the verge of collapse.
This unrest has taken a toll on the Yemen poverty rate. Before 2015, nearly half of Yemenis lived below the poverty line. As of 2017, the World Bank estimates that number has increased to 62 percent. Nearly 60 percent of Yemenis are food insecure. Since 2015, malnutrition has increased by 57 percent. About 14.4 million Yemenis do not have access to safe drinking water or sanitation.
As of early 2017, seven million people in Yemen were on the brink of famine. About 90 percent of Yemen's food is imported, but it is difficult to get food into the country because there are few commercial importers willing to face the financial difficulties of doing so. The food crisis and increased Yemen poverty rate are partially driven by rising food prices and reduction in purchasing power.
Cholera is on the rise in Yemen. Cholera is a bacterial infection spread by water contaminated by feces – for most of the world, a disease that ended with modern sanitation. Today, it is still easily treatable with rehydration solutions and antibiotics. However, the government stopped paying civil servants in 2016, and sanitation strikes led to septic backups and garbage pileups that allowed the disease to spread in Yemen. The governmental healthcare system disbanded. Now, cholera has spread to 21 out of 22 of Yemen's provinces. As of July 2017, the disease has infected at least 269,608 people and killed at least 1,614.
In January 2017, the U.N. Office for the Coordination of Humanitarian Affairs (OCHA) announced the death toll in the Yemen conflict had surpassed 10,000. The OCHA's Jamie McGoldrick released another statement saying that up to 10 million people need "urgent assistance to protect their safety, dignity, and basic rights."
With continuing violence and infrastructure breaking down, prospects for the Yemen poverty rate are grim. More than 70 humanitarian organizations have been working to help but are facing challenges due to lack of accessibility and poor infrastructure within the country. Lack of funds is also an issue; the U.N. appealed for $2.1 billion to assist people in Yemen, but only 7 percent of that appeal was met. For those who want to donate to humanitarian efforts, organizations like UNICEF, UNHCR, Doctors Without Borders, Oxfam and Save the Children are also doing essential work for the people of Yemen.
– Hannah Seitz
Photo: Flickr
https://borgenproject.org/wp-content/uploads/logo.jpg
0
0
Borgen Project
https://borgenproject.org/wp-content/uploads/logo.jpg
Borgen Project
2017-09-16 01:30:09
2020-06-29 17:13:02
Facts About the Yemen Poverty Rate