Hunger in Yemen: Slowly Moving Imports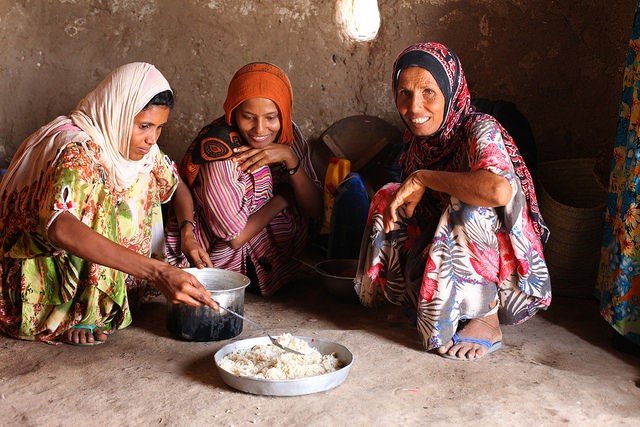 Last October, photos of an emaciated 18-year-old girl, Saida Ahmad Baghili, circulated the internet. A quick glance at this shocking photograph explains why the U.N. World Food Programme (WFP) is pleading for $258 million, which would fund food assistance for the hunger in Yemen problem until January 2017.
The WFP warns that Yemen is on the brink of famine. The 19-month civil war aggravated the inherent poverty in Yemen and worsened malnutrition for thousands of individuals including Baghili. Before the war, Yemen already had the Arab world's lowest GDP per capita and 45 percent of its population were malnourished.

Slowly Moving Imports
Additionally, before the war, Yemen imported 90 percent of its food. Now, ships carrying food find it difficult to enter the country's ports.
Online newspaper The Intercept explains that the Saudi-led coalition has enforced air and sea blockades on rebel-held parts of Yemen since March. The coalition allows only U.N. supervised flights and aid shipments to enter the country.
With conflict escalating and a shortage of food in local markets, prices of basic foods have increased. At one point in time, the WFP's market analysis stated that the national average price of wheat flour was 55 percent higher compared to the pre-crisis period, which affects the hunger in Yemen problem a great deal.
The blockades also threaten  fuel needs for water pumps and generators in hospitals. Doctors Without Borders states that the restrictions on imports severely hinders medical workers' ability to treat patients. Many Yemeni like Baghili are dying from basic diseases that are easily treatable.
The Saudi coalition denies the accusations and says it was implementing U.N. resolutions that aim to prevent weapons and ammunitions. They explained that the coalition gives aid ships immediate and regular permits to reach Yemeni ports, pointing to the opposition's black market as the cause of their "humanitarian catastrophe."
The Office for the Coordination of Humanitarian Affairs (OCHA) reported that in August 2016 significant delays were experienced. The report attributed the delays to reduced operational capacity. In Seleef's port, two vessels waited for berth an average of 45 days. Since December 2015, average delays in ships entering ports have increased. This could be why the WFP estimates it takes four months from the time they receive funds for the food to reach families who need it.
A Community's Response 
Alex Potter, a photojournalist based in Yemen, shares how the Yemeni community pours out support for each other: neighbors invite displaced people into their homes, wealthier Yemenis donate trucks of water and friends visit to help with daily tasks. She said, "In Yemen if you see your neighbor needs something, you always share."
Yet the WFP issued an urgent statement that resources are running out. While they reached millions of people with emergency assistance in March and July, they were still forced to split rations between more families to meet the growing need throughout this problem of the hunger in Yemen.
Baghili's photograph further highlights a shocking reality where a teenager's parents lack the financial means to help their severely malnourished daughter. Baghili only received treatment when charitable people pooled their funds together so she could receive proper medical attention.
Many countries and people have answered WFP's call.  Perhaps we too can become like the charitable people whose donations save the lives of those like Baghili.
– Andy Jung
Photo: Flickr
https://borgenproject.org/wp-content/uploads/logo.jpg
0
0
Borgen Project
https://borgenproject.org/wp-content/uploads/logo.jpg
Borgen Project
2016-12-01 08:32:49
2017-11-20 09:41:27
Hunger in Yemen: Slowly Moving Imports