Economic Participation Key to Women's Empowerment in Morocco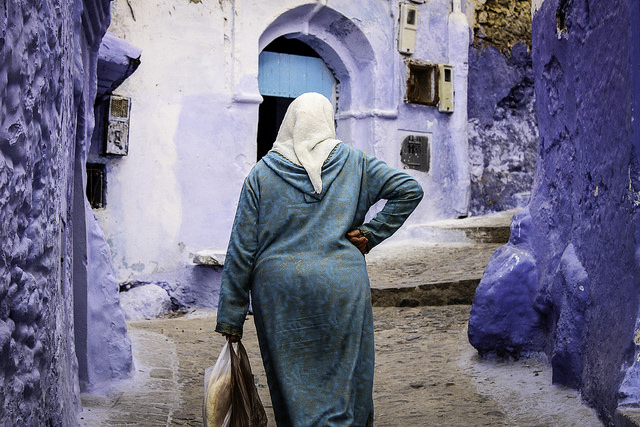 Although in recent years
Morocco
has come under fire for its poor gender equality, that does not mean all is lost. In fact, like in most political spheres, while there are setbacks in some areas, there are also massive gains in others. And
women's empowerment
in Morocco has certainly improved during the past decade.
For example, gender equality became a huge issue in 2014 when Morocco rewrote its code of family laws. In its most recent writing, the government has yet to guarantee that a woman can receive the family inheritance instead of a man, even if he is younger or a half-sibling. 
In 2004, Morocco created its original family law. Its primary iteration, however, did do away with some gender-related laws. Specifically, since 2004 Morocco has allowed divorce by mutual consent, placed limits on polygamy and raised the minimum marriage age for women to 18. 
An important concept for women's empowerment in Morocco is recognition. Specifically, certain Moroccan women are receiving international recognition, which only heightens their importance in aspects outside of the home. 
For example, earlier this year a Moroccan businesswoman was selected by the World Economic Forum to co-chair its regional summit. Khadija Idrissi Janati is a PR expert and entrepreneur who is also on the board of directors for the Association of Women Entrepreneurs of Morocco. As she said herself, her appointment to this position demonstrates women's importance in economic development and that Moroccan women can be key players in the region's future. U.S. President Barack Obama also received Janati in 2014 to commend her work on women's empowerment in Morocco. 
Similarly, from September 25-27 this year, Marrakech hosted the first annual Women in Africa Summit. The symposium, which attracted male and female attendees, provided a discussion about concrete actions to provide women with greater power and opportunities in their countries. 
Certain projects have created more palpable routes for women's empowerment in Morocco. In 2013, Naïma Fdil received the Terre de Femmes Prize for founding the organization Women's Association of Family Development in Wadi Dadès. After studying in Marrakech, Fdil learned that roses from her birth region and valley could be harvested for cosmetic products. 
She decided to return to the valley and set up an organization that taught women to distill these roses in order to produce products that could be sold at higher prices. Since then, this program has expanded the economic output of the valley and provided women the possibility to remove themselves from poverty. 
Another program, created by the Association of Women for Rural Development, is called Empowering Women in Atlas. It seeks to create economic growth for women in the Atlas region of Morocco. Launched a year ago, it selected 100 female beneficiaries from marginalized areas with plans to give them workshops and training sessions to improve their economic power. 
These projects have done a lot to promote women's empowerment in Morocco, and more women are becoming involved in the economy as a result. By continuing to increase this participation and encouraging women to take on more influential roles, many women can be lifted out of poverty.
https://borgenproject.org/wp-content/uploads/logo.jpg
0
0
Borgen Project
https://borgenproject.org/wp-content/uploads/logo.jpg
Borgen Project
2017-12-11 17:18:07
2020-01-03 19:48:08
Economic Participation Key to Women's Empowerment in Morocco