Efforts for Improving Women's Empowerment in Guyana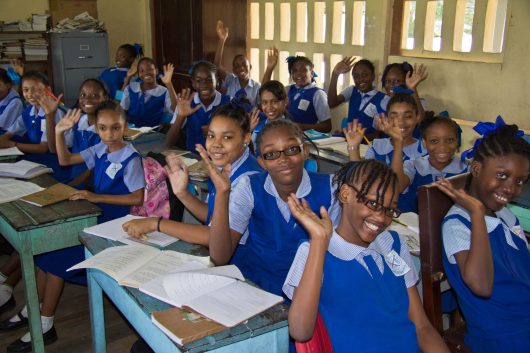 The early 1970s marked the mainstreaming of women's empowerment in Guyana, with protection and gender equality coming next, followed by the establishment of the Women's Affair Bureau in 1981. Since then, efforts are constantly made to keep Guyanese women safe. In ten years, female participation in the labor force increased from 48.2 percent in 2003 to 52.9 percent in 2013, ranking 154th according to the World Bank ratio of female to male labor force participation. In 2015, President David A. Granger stated, "we seek to build a country in which women and girls can expect to live in safety, to be protected from abuse, such as trafficking in persons, domestic violence and workplace hazards." He took action soon after this statement at a Global Leaders Meeting.
The Five-Point Plan
President Granger created a five-point plan that would boost opportunities for women. The plan would focus on: improving access to education for women, taking on violence against women, enhancing employment opportunities for women, eliminating poverty and promoting equality of women in politics. These issues have been addressed in the past but there is still more work can be done.  Adjusting these foci into modern approaches will significantly push forward women's empowerment in Guyana.
Improving Access to Education for Women
Guyana has met the goal of abolishing gender variation in primary and secondary education, and currently aims to achieve the same at college level.
Taking on Violence Against Women
"Break the Cycle Take Control" ran from 2008 to 2013, and served as a national policy on domestic violence. In 2012, many cases of violence against women went unreported, and there's currently one center for women of violence, funded by the State party and ran by a non-governmental organization.
Enhancing Employment Opportunities for Women
The Women and Gender Equality Commision of Guyana intends to monitor and educate the public and employees on desirable employment practices in relation to women. The State party has been urged to increase vocational and technical training for women — including within agriculture and male-dominated fields — and allow women's empowerment in Guyana to thrive.
Eliminating Poverty
It was estimated that 50 percent of women lived in poverty in 1999; in 2017, the number was reduced by 2.5 percent, and now reports state that it's predominantly children 16 years or younger who live in poverty. Nevertheless, the Sustainable Development Goals are on target, and openly indicate that poverty must be decreased among women and children.
Promoting Equality of Women in Politics
For national and regional elections, candidate lists must have at least one-third of gender representatives be women in order for the proposal to be eligible. This regulation has improved women's involvement in decision-making at a high level, and in 2015, women represented 33 percent of Parliament — a 14.5 percent increase from 1992.
With backing from the First Lady, Sandra Granger, these five points will also include influence from a woman's perspective. Focusing on equality, safety of children and education, Granger will help instill her husband's goals while merging the divide of the country through women's empowerment in Guyana.
– Tara Jackson
Photo: Flickr
https://borgenproject.org/wp-content/uploads/logo.jpg
0
0
Borgen Project
https://borgenproject.org/wp-content/uploads/logo.jpg
Borgen Project
2017-12-17 08:48:41
2019-12-06 13:49:26
Efforts for Improving Women's Empowerment in Guyana