Women's Empowerment in Eritrea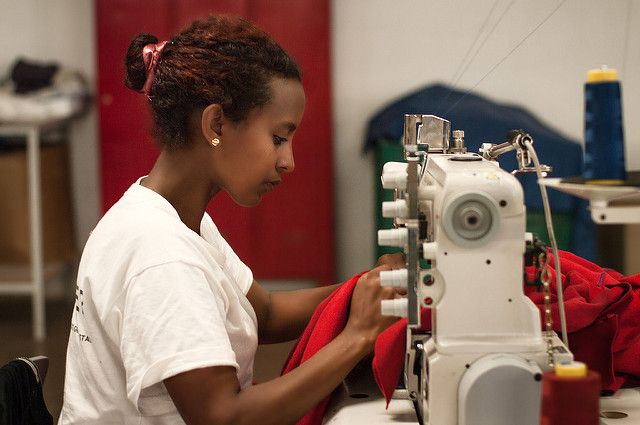 Eritrean society, like that of many underdeveloped countries, believes women to be inferior to men. This mindset has lasted for a long time but attempts are being made to change the "patriarchal culture" of the country, which would greatly benefit women's empowerment in Eritrea.
Women's empowerment in Eritrea is a major goal of the U.N. Development Programme (UNDP) Eritrea. Since women's independence was gained in 1991, the UNDP has been making meaningful strides in increasing the status of women in Eritrea.
The National Union of Eritrean Women (NUEW) is heavily responsible for empowering women in the country. As a result, the UNDP worked closely with the NUEW to launch the "Joint Programme on Gender Equality in Eritrea." The program hoped to extend the reach of organizations like NUEW to further promote women's empowerment in Eritrea. It was largely successful as it "addressed the gaps that existed at the national level in gender-related issues," according to UNDP. The project also ensures that the rights of women are protected.
There is proof that women's independence in Eritrea, which was recognized by the country's government, is making a difference. Women have taken over various powerful roles in Eritrea—currently, there stand three female ministers in the government. Fozia Hashim is the Minister of Justice, Askalu Menkerios is the Minister of Tourism and the Minister of Health is Amina Nurhussein.
Women in Eritrea appear to have better circumstances than most, according to Hashim. "Without women, we would not have done anything and especially not get our independence. Eritrea is unjustly attacked because if there's one country that actually protects the rights of women, this is it. We are far more advanced on human rights than in many other African countries. Everything is written in the laws and the laws are strictly enforced here," she said.
It appears that the change in mindset is successful—women are making meaningful attempts to be involved with their government and to overturn the traditional, male-dominant mindset of the country. UNDP believes that women's empowerment is key to attaining sustainable human development. Women's empowerment in Eritrea could lead to reduced poverty and so much more.
– Dezanii Lewis
Photo: Flickr
https://borgenproject.org/wp-content/uploads/logo.jpg
0
0
Borgen Project
https://borgenproject.org/wp-content/uploads/logo.jpg
Borgen Project
2017-12-03 01:45:11
2019-11-18 01:22:04
Women's Empowerment in Eritrea