Why is Kosovo Poor, and How Are the Poor Being Helped?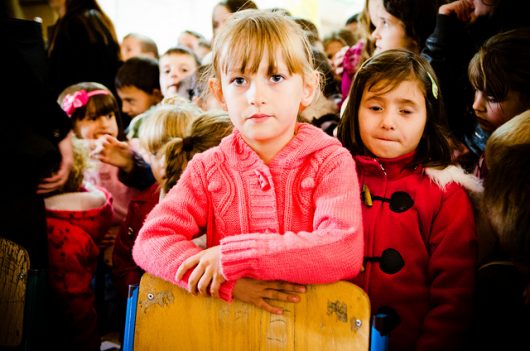 With approximately 30 percent of the population living in poverty, it is no surprise that Kosovo was ranked as the third poorest European country. Nearly 10 percent of the population lives in extreme poverty, and there is a 57.7 percent unemployment rate among people ages 15 to 24. With all of this shocking information, one might be compelled to ask: why is Kosovo poor?
One significant reason is the distribution of the government budget. While the government spent a whopping 210.2 million euros on roads in 2016, only 180.5 million euros went toward health and welfare. By prioritizing road development, Kosovars were left to pay for most of their medical needs. With the weight of their medical problems resting on them, many Kosovars remain in poverty.
The Kosovo government also spends an insufficient amount on education and science: only about 16 percent of the 2016 budget went toward these. This being noted, Kosovo's youth received some of the lowest scores on the PISA test in 2015. The purpose of the exam is to determine the knowledge of 15-year-old students in the broad subjects of reading, science and math.
Having a strong educational system is crucial, especially in reducing poverty. Receiving an education gives one the opportunity to acquire a better-paying job. According to the Global Partnership for Education, if every single child could at least learn basic reading skills in school, then there would be a 12 percent drop in extreme poverty worldwide. This may not seem like much, but that is equivalent to 171 million individuals, who all possess different dreams and aspirations, and the potential to fulfill them.
With all of this information, instead of asking "why is Kosovo poor?", it is now important to ask: what is being done to help Kosovo's poor?
With more than two-thirds of the population living in rural areas, agriculture remains an important part of Kosovo's economy. The World Bank is offering Kosovo a loan of 20.8 million euros to assist with agricultural purposes. The World Bank also supports the Agriculture and Rural Development Project, which helps finance investments in technologies that improve agricultural production.
Although Kosovo remains highly impoverished, there has been progress made. Over a span of a decade, the country's GDP rose from $4.83 billion to $6.65 billion. With the help of different projects, Kosovo's high poverty rates will continue to decrease.
– Raven Rentas
Photo: Flickr
https://borgenproject.org/wp-content/uploads/logo.jpg
0
0
Borgen Project
https://borgenproject.org/wp-content/uploads/logo.jpg
Borgen Project
2017-07-27 07:30:58
2020-06-24 18:30:57
Why is Kosovo Poor, and How Are the Poor Being Helped?