Top 10 Facts About Girls' Education in Kosovo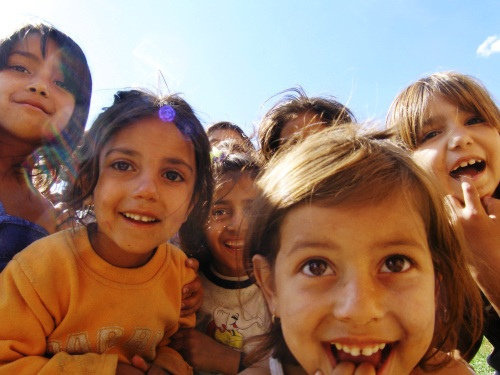 Kosovo, once a part of Serbia, has a long history of working towards gaining independence. In 1996, a Kosovo rebel group created the Kosovo Liberation Army (KLA), which led to repression by Serbia and an ethnic cleansing campaign against Kosovar Albanians. A peace agreement in the late 1990s ended the conflict and gave control of Kosovo to a United Nations administration. In 2008, Kosovo officially declared its independence from Serbia with support from the U.N.
However, due to this conflict, Kosovo struggled in the early 2000s to rebuild its education system. This article will discuss the top 10 facts about girls' education in Kosovo.
Top 10 Facts About Girls' Education in Kosovo
Education in Kosovo is split into pre-primary, primary, lower secondary, upper secondary and tertiary levels. Within upper secondary, students can either attend a vocational or general education school.
In 2005, 10 percent of rural girls dropped out of school before finishing Grade 5. Due to this, female students only comprised 43 percent of students in rural secondary schools.
In 2009 and 2010, although elementary and secondary schools were comprised of 52 percent boys and 48 percent girls, slightly more women attended university than men, with university enrollment consisting of 49 percent males and 51 percent females.
Based on data from 2010, 7.2 percent of women aged 15 and older in Kosovo are illiterate, in comparison to 2.2 percent of men. In rural areas where literacy rates are lower, 8.7 percent of women and 2.8 percent of men are illiterate. This represents a significant improvement from 2005, however, when 14 percent of rural women were illiterate.
Approximately 71 percent of all Kosovo children attended pre-primary education (for ages 5 through 6) in 2010, but by 2015 this percentage had risen to 81.3. However, poorer households and Roma, Ashkali and Egyptian families are less likely to send their children to pre-primary school.
Grade 5 testing done in 2010 indicated that girls and urban students significantly outperformed boys and rural students. While the urban-rural divide in education access and quality is well-documented, reasons for girls attaining on average higher test scores is yet unknown.
As of 2012, 62 percent of women and 37 percent of men had nine or fewer years of schooling and only 6 percent of women and 12 percent of men had a university degree.
Overall, 99.6 percent of girls in Kosovo complete primary education and 99.3 percent of girls begin lower secondary school according to 2013-2014 UNICEF reports. However, only 85.5 percent of girls continue on to upper secondary school, as opposed to 89.6 percent of boys. These percentages have increased significantly since 2002, however, when 91.2 percent of girls attended primary school but only 54 percent received secondary education.
Kosovo's Roma, Ashkali and Egyptian populations, both men and women, are educated at lower rates than the Albanian and Serbian populations. While 91.6 percent of girls and 94 percent of boys from these communities enter primary school, only 72.2 percent of girls and 80.3 percent of boys finish. These percentages continue to decrease as the educational level increases, with 28.7 percent of girls and 37.3 percent of boys beginning upper secondary school.
Poverty and safety concerns are the two primary factors that inhibit rural girls from obtaining an education. A survey from the early 2000s found that economic hardship, particularly in the aftermath of the conflict, was the most common reason for girls to not attend school. There was also little economic incentive for girls to attend school as female unemployment in rural areas was ninety-nine percent. Additionally, students often lived far away from the schools, making it potentially unsafe for them to walk miles by themselves, especially during the winter.
These top 10 facts about girls' education in Kosovo help illuminate the progress the country has made, but also the work that still needs to be done, namely decreasing urban and rural disparities, as well as ethnic inequalities in education. Keeping girls in school through upper secondary education is also a concern that needs to be addressed, although the higher rate at which women are attending universities suggests that education for girls and women in Kosovo is becoming more accessible overall.
– Sara Olk
Photo: Flickr
https://borgenproject.org/wp-content/uploads/logo.jpg
0
0
Kim Thelwell
https://borgenproject.org/wp-content/uploads/logo.jpg
Kim Thelwell
2018-12-19 01:30:20
2019-12-16 10:47:38
Top 10 Facts About Girls' Education in Kosovo