How the US Benefits from Foreign Aid to Burundi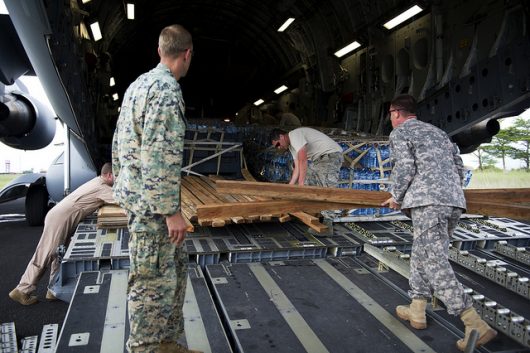 Burundi is a small, landlocked country in Eastern Africa with a population of 8 million people. It also stands to be one of the poorest and least developed countries in the world, ranked 184 out of 188 countries on the U.N.'s Human Development Index. While aiding the struggling country, the U.S. benefits from foreign aid to Burundi as well.
Burundi's Political Climate
Burundi suffered a civil war in 1962 and since then has been plagued by ethnic and political conflict amidst continuing efforts to recover as a nation. Poverty has increased due to the spike in violence since the election of Pierre Nkurunziza in 2005. Nkurunziza has since bypassed constitutional limits on his electoral eligibility through announcing a law permitting him to remain in office until 2034.
With the instability in Burundi, continued funding to the country ensures the wellbeing of its citizens. However, the European Union suspended funds to Burundi in March after declaring the president had not done enough to resolve the ongoing political and economic crisis.
But this is not the time to suspend funds to Burundi, for it would do more harm than good. For example, the U.S. benefits from foreign aid to Burundi in a multitude of ways.
U.S. Benefits from Foreign Aid to Burundi: Peacekeeping
The foreign aid provided to Burundi would help support America's goal of peacekeeping in other nations. Burundi is the second-highest contributor to the African Union Mission in Somalia (AMISOM), which focuses on regional peacekeeping.
Through Burundi's 5,432 troops participating in AMISOM, it is slowly restoring stability around the continent as far as the Horn of Africa.
However, with continued unrest, Burundi faces recalling its deployed troops within and surrounding the country. In this case, the rate of violence and instability will increase not only in the country of Burundi but also in surrounding regions.
Without receiving the foreign aid, Burundi's military would be unable to assist in peacekeeping throughout the continent, which would most likely lead to the deployment of more American troops onto African soil.
U.S. Benefits from Foreign Aid to Burundi: Boosting the Economy
Another method for how the U.S. benefits from foreign aid to Burundi is by pouring financially into the economy of Burundi, which in turn would boost America's economy.
U.S. investments to Burundi ensure the country can climb the economic ladder, and therefore provide more income for the people of Burundi. When the people of Burundi have higher incomes, they are able to contribute more to the economy of the country.
This benefits American businesses by providing connections with new customers and suppliers. It also prevents additional markets that could be potential competition.
The U.S. benefits from foreign aid to Burundi through economic growth and development, political stability and respect for human rights; therefore, it is important to continue funding the nation of Burundi.
– Adrienne Tauscheck
Photo: Flickr
https://borgenproject.org/wp-content/uploads/logo.jpg
0
0
Borgen Project
https://borgenproject.org/wp-content/uploads/logo.jpg
Borgen Project
2018-04-30 07:30:22
2019-10-31 08:20:56
How the US Benefits from Foreign Aid to Burundi