Understanding US Foreign Aid Spending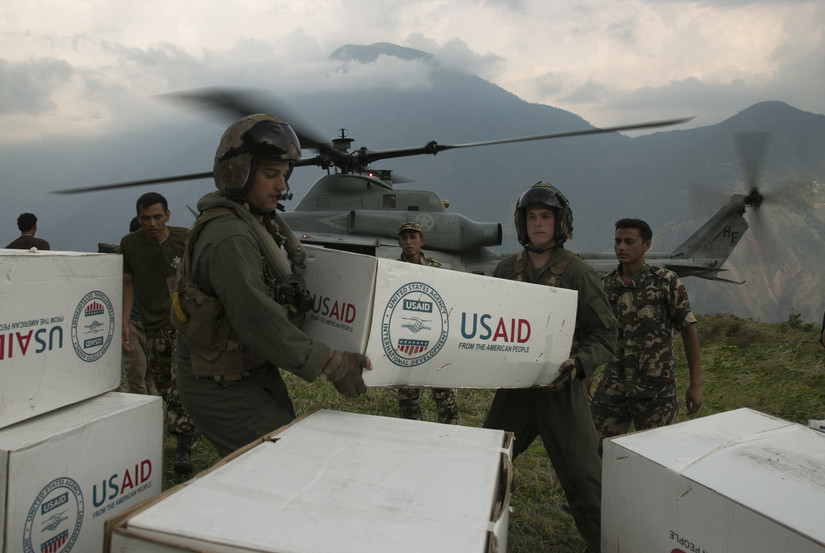 Every year Congress must approve the fiscal budget, which includes a request for foreign aid spending from the current Secretary of State. By examining the proposals for foreign aid spending through the United States Agency for International Development (USAID) from 2008 to 2020, it highlights the United States' international goals and concerns. A common thread amongst all three budgets is a concern of national security and instability within foreign nations.
The 2008 Congressional Budget Justification – Secretary Condoleezza Rice
In the 2008 Congressional Budget Justification, Secretary of State Condoleezza Rice outlined the international concerns of the Bush Administration. As a whole, Secretary Rice requested $36.2 billion in funding from Congress for the 2008 fiscal year, as well as $6 billion in supplemental funding in 2007 for, as she details, additional expenses from the wars in Afghanistan and Iraq.
Secretary Rice stated that the overarching goal of this budget for foreign aid spending is to "mobilize our [the U.S.] democratic principles, our diplomacy, our development assistance and our compassion to win what will be a generational struggle." As a result of this priority, much of the outlined spending in the report focused on the allocation of funds to programs that support democracy-building programs, peacekeeping, diplomacy and child-health programs. The United States, Secretary Rice details, ought to shift from a historically paternalistic relationship towards other nations in the world and, rather, act in partnership with foreign countries in the hope that it can establish positive and lasting change.
The 2016 Congressional Budget Justification – Secretary John Kerry
In the 2016 Congressional Budget Justification, Secretary of State John Kerry expressed concerns that were similar to those of Secretary Rice under the Bush Administration. In 2016, the international sphere continued to face uncertainty. He places emphasis on this by asking that Congress "begin by understanding what is at stake – by realizing that our overseas actions, the alliances and partnerships that we form, the cooperation we engender, and the investments we make have a direct bearing on the safety of our citizens and the quality of life enjoyed by our people." The budget that Secretary Kerry requested $50.3 billion from Congress, a marked increase from the proposal of Secretary Rice in 2008.
Despite a change in the party — from Republican to Democrat — the concerns of each administration are the same. In the 2016 proposed budget for foreign aid spending, Secretary Kerry expresses concern on behalf of the Obama Administration for the stability of Afghanistan, Iraq and Pakistan, as well as for the health, education and safety of families around the world. Secretary Kerry asked for the allocation of $7 billion to Overseas Contingency Operations (OCO), which works to establish stable political environments in volatile regions in which the U.S. involves itself. Also included in this budget is $5.6 billion in humanitarian aid for Migration and Refugee Assistance, International Disaster Assistance and food assistance. On a similar note to the 2008 proposal, Secretary Kerry states that "the United States will continue to do its part to ease suffering and prepare the groundwork for recovery."
The 2020 Congressional Budget Justification – Secretary Michael Pompeo
The 2020 Congressional Budget Justification from Secretary of State Michael Pompeo strikes a different note from the previous two administrations. While a concern towards international security remains, Secretary Pompeo focuses on foreign aid spending with a more exclusionary approach to international relations.
At the start of his proposal, Secretary Pompeo outlines the concerns for international security that lie in the denuclearization of North Korea as well as the "great-power competition against China and Russia." Secretary Pompeo currently has requested $40 billion in foreign aid spending, a decrease from the amount requested in 2016. He states that the funds will be "to protect our diplomats and our borders, recruit and develop our workforce, and continue to modernize our IT infrastructure." The funding for democracy strengthening programs as well as health and education in poor nations continues, but a tone of gradual withdrawal from direct involvement in global affairs persists in the language used by Secretary Pompeo throughout the proposal.
Funding to international organizations has faced cuts with a decrease of $141.46 billion to approximately $2.15 billion. Overseas programs have also faced cuts with a decrease of $69.33 billion to approximately $1.52 billion and requested funding for border security is $3.75 billion. To conclude his budget request, Secretary Pompeo states that "we must continue to put U.S. interests first and be a beacon of freedom to the world."
Throughout all three administrations, a concern for the changing and uncertain status of the international sphere is present. Foreign aid spending peaked under the Obama administration, but both the Bush and Obama administrations focused on direct U.S. involvement in world affairs as a means of spreading peace and democracy, while the Trump administration appears to have turned its focus on protecting the U.S. from threats abroad.
– Anne Pietrow
Photo: Media Defense
https://borgenproject.org/wp-content/uploads/logo.jpg
0
0
Kim Thelwell
https://borgenproject.org/wp-content/uploads/logo.jpg
Kim Thelwell
2019-08-02 15:20:56
2020-01-26 19:45:22
Understanding US Foreign Aid Spending