Understanding the Different Types of Slavery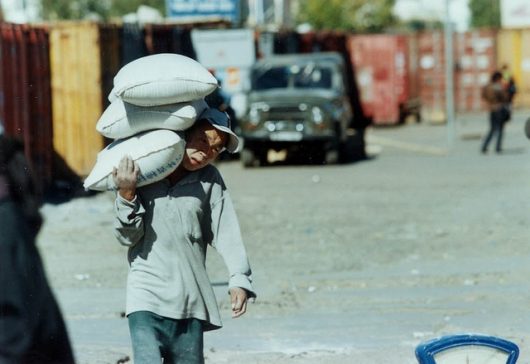 Slavery is a term that most Americans are familiar with. From history classes to pop culture, the word has permeated the collective consciousness. UNESCO states that slavery is "identified by an element of ownership or control over another's life, coercion and the restriction of movement and by the fact that someone is not free to leave." Through this definition, the U.N. declared in the 1948 Universal Declaration of Human Rights that every type of slavery is prohibited. Though it has been 70 years since this universal identification of slavery as an affront to human rights, the business of many types of slavery persists.
While exact numbers are difficult to establish, a recent estimate by the International Labor Organization claims that there are around 40 million people living in modern slavery. One of the many reasons that the number of people living in slavery is hard to identify is due to the many types of slavery that are used to coerce and control millions of people. To understand the global issue of slavery, this breakdown defines of the types of slavery as identified by the U.S. Department of State.
Types of Slavery
Sex Trafficking
The manipulation, coercion, or control of an adult engaging in a commercial sex act. The adult may consent to prostitution but be held in the exchange unwillingly due to unlawful debts. Any physical or psychological manipulation or force used to retain the individual is illegal and is considered trafficking.
Child Sex Trafficking
The child performs a commercial sex act after being recruited, sheltered, transported or sold. In this type of slavery, the child cannot consent. All forms of commercial sexual acts performed by children are illegal. These victims are especially vulnerable and often face long-term health issues.
Forced Labor
The physical or psychological manipulation or coercion to force a person to work. The employee may originally consent to work, but once force is used to compel the victim to work, it is considered trafficking and is illegal. Migrants and women are particularly vulnerable to forced labor.
Forced Child Labor
Some labor is permissible for children to perform, but there may be symptoms of abuse and trafficking if the child's wages are redirected away from the child or his/her family. There are specific strategies outlined by the State Department to combat this unique problem.
Bonded Labor or Debt Bondage
The coercion of a person to work in order to pay off incurred debt. This debt may be from former employment or through ancestral debts. The ancestral form of debt bondage slavery seems to be most prevalent in South Asia.
Domestic Servitude
Individuals whose workplace is a private residence and feel as though they cannot leave; they may also be abused. These individuals lack common benefits including, but not limited to, days off, appropriate compensation and freedom from abuse and violence.
Unlawful Recruitment and Use of Child Soldiers
The coercion or manipulation of children to act as combatants. The traffickers could be individuals, rebel groups, paramilitary groups or governments.
There are many organizations that fight trafficking. There are also several hotlines to report suspicious behavior that may indicate trafficking. Though the issue is global, fighting modern slavery begins at home. There are opportunities to become involved at the regional, national and international levels. As Congress navigates trafficking issues and seeks to expand protections in order to prevent human trafficking, understanding and showing support for the Trafficking Victims Protection Act and the types of slavery impacting millions of people is one way of supporting those impacted by trafficking.
– M. Shea Lamanna
Photo: Flickr
https://borgenproject.org/wp-content/uploads/logo.jpg
0
0
Borgen Project
https://borgenproject.org/wp-content/uploads/logo.jpg
Borgen Project
2018-05-08 01:30:04
2019-12-16 12:26:59
Understanding the Different Types of Slavery