Top 10 Facts About Poverty in Poland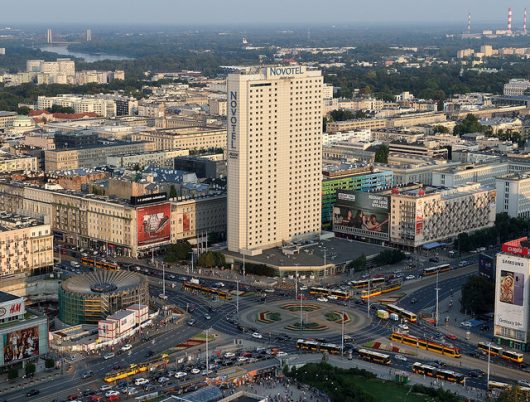 Poland's future is in jeopardy. More specifically, the future of Poland's youth is in jeopardy. While the country is dealing with difficult poverty issues, the youth of Poland face uncertainty in job perspective. Detailed in this list of the top 10 facts about poverty in Poland are the contributing factors to today's crisis, as well as possible improvement in the future based on the projected increase of foreign aid to Poland.
Top 10 Facts About Poverty in Poland
The CIA World Factbook estimates that 17 percent of Poland's population is under the poverty line. The World Data Group defines the poverty line as earning anything below $1.90 per day. Poland's total population is 37.95 million people, which means that there are 6.4 million people in poverty. To put this into perspective, that is the number of people that currently live in Indiana.
According to the World Bank Data, unemployment in Poland is around 14 percent and among the young population, it is 25 percent. This level of unemployment was reached in small towns like Tarnobrzeg due to leaders prioritizing failed tourist attractions over the actual sources of employment and money. For example, the leaders of Tarnobrzeg shut down their mines to replace them with an artificial lake. The lake was only able to be used during the two warmest months of the year, hurting the town's economy badly.
While the average salary of Polish citizens is at an all-time high (around $963), the minimum wage is less than half of the average. Average rent across Poland ranges from $272 to $816.
Many citizens give a large chunk of their paycheck to heating companies to stay warm during Poland's harsh winters, resulting in a lesser amount of money to meet other survival needs. The average cost of heating in Poland is $180.
Young people in Poland struggle to keep long-lasting employment because many agencies use temporary work. In the World Bank Data coverage of poverty in Poland, the story states that 27 percent of the young population faces "junk contracts" that do not help their living situations. "Junk contracts" are temporary contracts for workers that do not offer a stable income, a source of long-term financial stability or any health benefits. These job prospects are so terrible that around one million people between the ages of 15 and 24 travel abroad to earn higher wages. Between 2009 and 2011, only 40.3 percent of temporary workers were able to get permanent jobs, according to the Social Diagnosis survey.
Education is becoming the important focus for young people in Poland. Despite 80 percent of the youth population attending schools that lead to higher education, future employers are uninterested in these dedicated students and fail to train them instead. Social Europe's report on youth unemployment in Poland claims that less than 23 percent of Polish companies cooperated with a school or a center for practical training.
World Bank Data claims that Poland's economy grew 81 percent between 1990 and 2010. However, the wage gaps between the wealthy and those below the poverty line also grew. Scientific Research Journal found that "rising income inequalities were exacerbated as Poland's economy grew and private ownership expanded".
Approximately 35 percent of children under the age of 17 rely on government assistance. Not only that, but World Socialist Web reports that 3 percent of families with more than one child cannot afford to feed all members of the family. The Polish government only plans on allowing approximately $220 million in government funding each year until 2020.
In 2015, World Bank Data released a report claiming that spending programs in support of low-income families in Poland are well targeted and that they mostly benefit low-income households. While this is a great start, Poland must expand its assistance to the poor. World Bank Data stated that a solution to this problem would be for the government to investigate the causes of this high poverty level and start there. Some government assistance programs realize that this is an important step and have suggested the implementation of a family cash bonus entitled Rodzina 500+. This step will also look into how to restructure the system so that low-income families are the first to receive support.
According to USAID, the U.S. gave Poland approximately $13 million in 2016. However, a large portion of the funding is going towards the military. The amount of aid going to Poland has substantially dropped in the last 15 years. On average, the U.S. gave between $50 million and $80 million until 2015. In 2016, $11 million went to military aid and a grand total of $6,400 went to maternal and child health.
Poland's poverty crisis is not quite at a catastrophic level. The people are surviving and the government is acknowledging the crisis. These top 10 facts about poverty in Poland attempt to show the spectrum of issues and possible solutions for Poland. Poland's government, as well as the U.S.'s foreign aid system, can help the underprivileged and prevent this situation from worsening.
– Miranda Garbaciak
Photo: Flickr
https://borgenproject.org/wp-content/uploads/logo.jpg
0
0
Kim Thelwell
https://borgenproject.org/wp-content/uploads/logo.jpg
Kim Thelwell
2018-09-29 11:20:38
2019-12-18 09:06:31
Top 10 Facts About Poverty in Poland