Top 10 Facts About Child Labor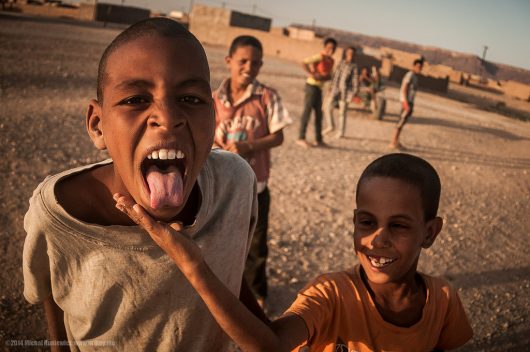 Child labor is a major concern for the future of developing nations. This represents a practice that hinders the development of the poorest nations on the planet while simultaneously hampering the development of their future generations. This practice has a large impact on the youngest among us; however, we do have reason to be optimistic that, together, we can end the exploitation of children.
Top 10 Facts About Child Labor
Currently, reports indicate that approximately 168 million children are exploited by child labor around the world. Of those 168 million, approximately 100 million are boys and 68 million are girls.
Poverty and lack of educational opportunities are the main factors that often force children to work because children must work in order to help their families financially. Furthermore, if children have limited access to education, many are forced to turn to work in order to provide for themselves and their families.
Most children work in the agricultural sectors, growing cash-crops like coffee or cocoa that are then shipped to richer, more developed countries.
Emergencies or crises often force children to work. Take Syria for example; many of the families that have fled the country have young children. In many cases, these children have to work in order to help the family overcome the hardships associated with fleeing their war-torn country.
The highest incidence of child labor takes place in sub-Saharan Africa. This is due, in part, to the high levels of poverty in the area and the need for unskilled labor to work on the many cash-crop producing farms.
Due to an increase in awareness and work of several organizations, child labor is on the decline. Between 2000 and 2012, the total number of children being exploited for their labor has declined from 245 million to 168 million children.
Consumers can help end child labor by being well-informed and making sure that companies they buy from do not engage in child labor practices. While this might require more research from the consumer, it is a critical step in ensuring that child labor ends.
Access to education opportunities can end child labor. If parents can send their children to a safe, quality school, then they may encourage them to stay in school and continue their education instead of immediately trying to work.
U.N. member states adopted 17 Global Goals for Sustainable Development in 2015. These Goals included ending all forms of slavery, child labor and exploitation by 2025.
Individuals can make a difference in helping to end child labor by contacting their representatives and senators in Congress or other government officials and encouraging them to support legislation and initiatives that help end global poverty. In doing so, those individuals become advocates for children's rights and help eliminate some of the conditions and causes of child labor. People can also get involved through groups like The International Labor Organization (ILO), which works with governments to set labor standards and prevent forced and child labor.
Now more than ever, there is a reason to be optimistic about ending the exploitation of children for labor. As the facts show, child labor is decreasing and many global programs are working to end it once and for all. Hopefully, these top 10 facts about child labor will encourage you to act. As consumers, we can demand that businesses do not exploit the labor of children. As concerned citizens and voters, we can demand that our leaders work to address this problem and end it forever.
– Raymond Terry
Photo: Flickr
https://borgenproject.org/wp-content/uploads/logo.jpg
0
0
Borgen Project
https://borgenproject.org/wp-content/uploads/logo.jpg
Borgen Project
2018-09-08 06:30:48
2019-08-21 10:46:14
Top 10 Facts About Child Labor