The Truth About Starvation in Africa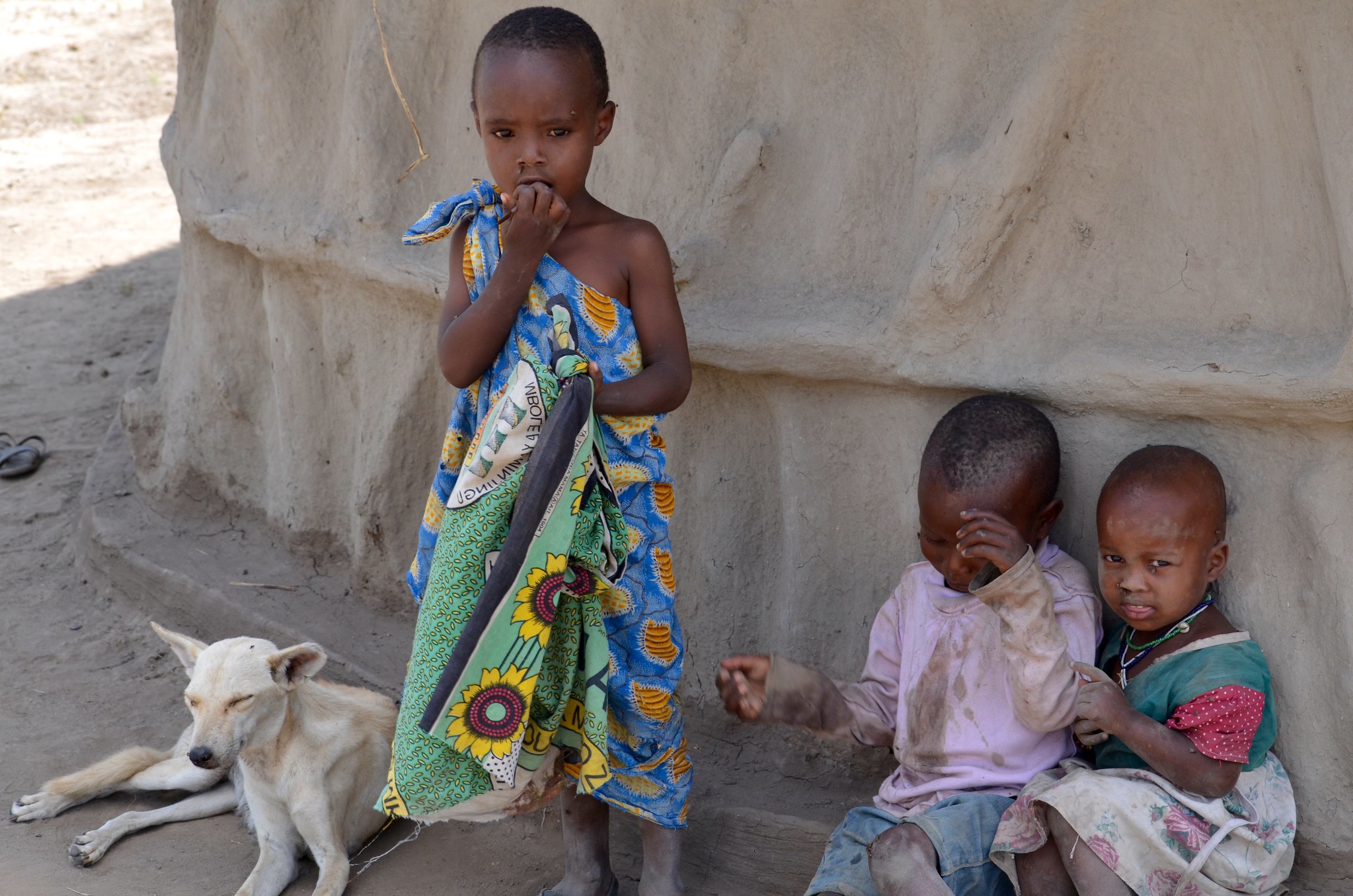 In East Africa, hunger is a major crisis. In fact, about 20 percent of the entire African population experiences hunger daily. While the claim that African children
die from malnutrition
every few seconds is a bit exaggerated, the true number of deaths from
starvation in Africa
is still quite alarming. Here are the causes and facts about the African hunger crises, as well as potential solutions to ebbing them.
The Causes
Hunger and malnutrition are not instantaneous, and there are many factors involved, such as poverty, drought, conflict and governance. Historically, famines and hunger crises from drought or war have plagued Africa's poor since 1968. More often than not, extreme weather and climates will yield unsuccessful crops, which in turn subtracts from the profit that families can make from farming.
People suffering from poverty often cannot afford to purchase food, both in quality and quantity. Conflict and violence further instigate the food crisis by causing food insecurities and lessening the availability of food imports and incomes. Lastly, insufficient access to food can also be the result of poor governance and policies. Without proper leadership and guidance from governments, conflict and poverty can affect the quality, availability and affordability of food.
The Facts
As aforementioned, 20 percent of the African population—257 million people—suffer from hunger and famine. In the Sub-Saharan alone, 237 million suffer chronic undernourishment. As of June 2019, nearly 60 million children in Africa are underfed despite the continent's recent economic growth.
Statistically, nine out of 10 African children do not meet the World Health Organization's criteria for a minimum acceptable diet, and two in five children do not eat meals on a regular or scheduled basis. Children who suffer from such hunger also experience stunted growth and impaired cognitive development.
In truth, this is due to malnutrition, which is different from hunger in that while a child can fill its stomach with food and water, he or she will still suffer from a lack of essential nutrients that do not exist in the food they are eating. This is true for adults in Africa as well. While the number of starving, malnourished Africans is alarmingly high and ranging in the millions, however, the number of deaths from starvation in Africa is surprisingly low at approximately 400,000 deaths per year.
The Solutions
In order to prevent these numbers from increasing, the poor and the malnourished require accessible, affordable, good-quality food, as well as innovations to improve the harvests. In fact, the nonprofit World Vision has been doing so for over 40 years, providing emergency aid and long-term assistance to African communities and families.
In the event of a food crisis, World Vision offers food assistance, including emergency feeding those who are starving and treating malnourished children. It also provides fresh, clean water and sanitation to those in need. For the long term, World Vision offers business training and equipment to families to prepare them for another onslaught of adverse weather and gives families cash to support and provide for themselves.
In other words, with the right assistance, families and communities can avoid another hunger crisis and ebb the number of deaths from starvation in Africa. People either downplay or exaggerate the hunger crisis in Africa. The truth about starvation in Africa needs to come out.
– Yael Litenatsky
Photo: Flickr
https://borgenproject.org/wp-content/uploads/logo.jpg
0
0
Lynsey Alexander
https://borgenproject.org/wp-content/uploads/logo.jpg
Lynsey Alexander
2019-11-25 04:30:03
2020-01-18 13:03:10
The Truth About Starvation in Africa