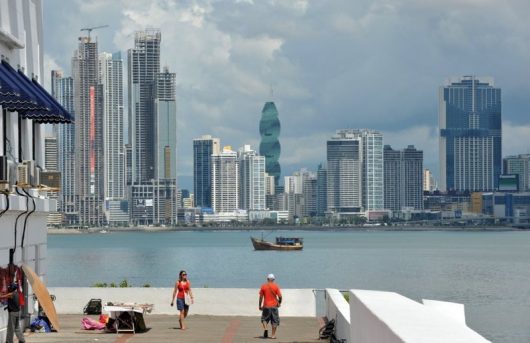 Panama is a country of sharp contrasts. Despite recent economic growth that has benefitted some, many Panamanians still suffer from poor living conditions as the Panama poverty rate remains high, especially in rural areas.
According to the World Bank, 18.7 percent of Panamanians live in poverty. However, it is important to note the decrease in poverty that has taken place over recent years. Between 2008 and 2014, poverty was reduced from 26.2 percent to 18.7 percent and extreme poverty was reduced from 14.5 percent to 10.2 percent.
Much of this poverty is manifested in rural areas where the benefits of Panama's dramatic economic growth have failed to reach. Those that live in rural areas of Panama often suffer from a greater rate of poverty. Extreme poverty in rural areas reaches 27 percent, in sharp contrast to urban areas where only four percent live in extreme poverty.
Poverty is even worse in indigenous areas—known as "comarcas"—where 70 percent of Panamanians live in poverty. In these areas, many lack access to clean water and sanitation, contributing to a poor quality of life outside of the bustling urban centers.
The economic growth that has benefited Panama recently is newsworthy. Compared to other countries in Central America, Panama's GDP has grown twice as fast. This is due, at least in part, to the expansion of the Panama Canal, a thriving banking industry and an outflow of cash from Venezuela. As Panama's economy grows, however, so does its income inequality.
This economic growth has not created better living conditions for all and has only exacerbated the disparity between the wealthy and the poor of Panama. According to a CIA analysis, Panama has the second-worst income distribution among Latin American countries, despite its reputation as one of the world's fastest growing economies.
Perhaps the key to continuing to lower the Panama poverty rate is addressing the inequality in income distribution. While Panama's economy is expected to continue growing in the future—the forecast in 2017 is 5.4 percent—it is important to determine how this growth can be used to benefit those that still live below the poverty line.
– Jennifer Faulkner
https://borgenproject.org/wp-content/uploads/The_Borgen_Project_Logo_small.jpg
0
0
Borgen Project
https://borgenproject.org/wp-content/uploads/The_Borgen_Project_Logo_small.jpg
Borgen Project
2017-09-16 01:30:39
2020-06-29 17:09:14
Debating Disparity: Panama Poverty Rate Declining