5 Facts About Poverty in Panama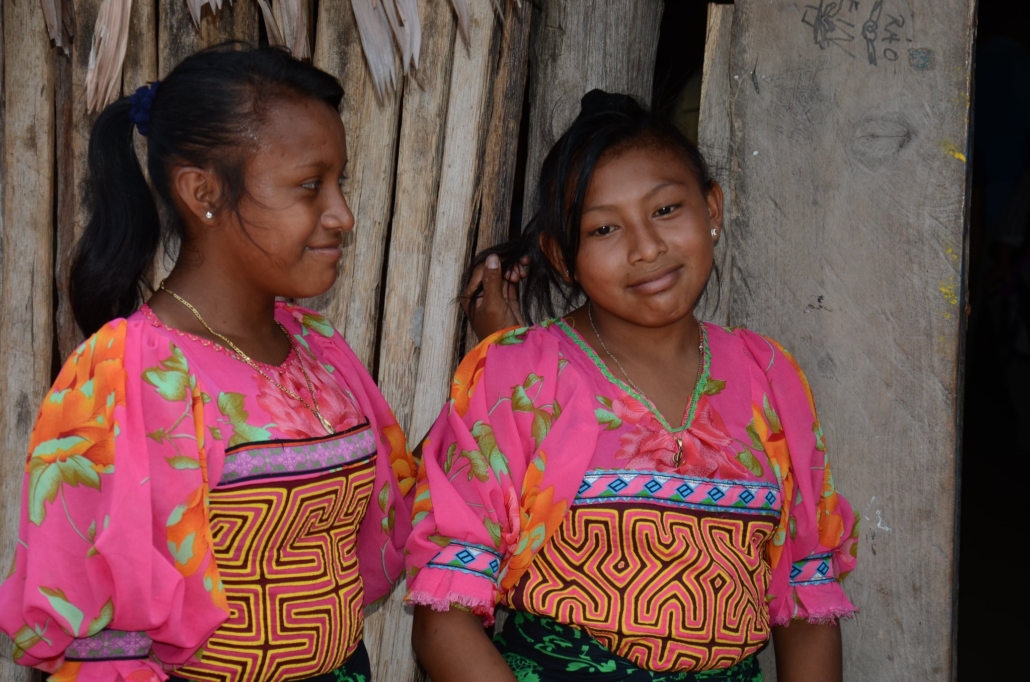 In the past decade, Panama's economy has been one of the fastest-growing among its Latin American counterparts, its growth largely due to the expansion of the Panama Canal in 2016. Yet, the growth of the economy does not translate to the prosperity of the entire country. According to a CIA analysis, Panama's income distribution is the second-worst in Latin America. This means that even with a growing economy, poverty in Panama is still a significant issue with many Panamanians living under the poverty line.
Though the Panamanian government allocates funds to education and social programs, poverty continues to be a significant issue in Panama. Poverty is more significant in certain areas of the country, highlighting the economic inequality within Panama. Factors such as ethnicity, income level and education level all hold influence over one's access to basic services and opportunities such as education and health care. Here are five facts about poverty in Panama.
5 Facts About Poverty in Panama
Panama's urban and rural areas have a large wealth disparity: According to the World Bank, 31.94% of the entire population of Panama lived in rural areas in 2019. These areas rarely see the benefits of the recent boost in economic activity, as 27% of the rural population lives in extreme poverty in comparison to 4% in urban areas.
The national poverty rate is decreasing, but it is still high: In 2005, the national poverty rate of Panama was 38.3%. In 2016, the figure dropped to 22.1%. Although the poverty rate is seeing a downward trend, it is important to put these figures in perspective: over one in five Panamanians is living in poverty.
Poverty affects indigenous people in Panama in particular: Seven indigenous groups exist in Panama and the government often overlooks their rights, such as the rights to their territories. Poverty is especially dominant in rural areas that include mostly indigenous populations. In fact, 86% of the indigenous population lives in poverty and more than 90% cannot meet basic needs.
There is a significant gap in health care access: Rural areas often lack the resources to give Panamanians equal access to health care. As indigenous people largely populate rural areas, they often have 11 fewer years in life expectancy than the overall population, at 67.75 years and 79 years respectively.
Some cannot easily obtain education: Because of better access to resources and job opportunities, urban populations are the most educated and enjoy comparatively affluent and healthy lives. Meanwhile, non-indigenous rural poor are more likely to escape poverty through labor migration from rural to urban areas. However, rural areas lack the schools and resources (such as internet connection) to educate their children. According to the World Bank, the gross enrollment rate at primary schools in 2017 was about 87% of the figure in 2007.
The COVID-19 Pandemic and Unemployment
There is a sharp difference between the rich and the poor in Panama. In 2017, the top 20% of the population generated 54.2% of the income, while low-income communities had high poverty and unemployment rates. One such community is Colón, a coastal city in Panama that has a 50% unemployment rate. There, inhabitants struggle to pay rent as a result of Panama's building boom.
Panama's economy relies heavily on global trade through the Panama Canal as well as its service section, which makes up 75% of the country's GDP. Both saw a sudden drop in activity as a result of the ongoing COVID-19 pandemic. As a result, the country expects to see a rise in unemployment and poverty rates, reversing the Panamanian government's push to improve poverty rates.
Reducing the Poverty Rate
Though expectations are that Panama's poverty rate is going to rise due to the COVID-19 pandemic, the overall trend appears to be positive. From 2010 to 2018, the percentage of the population living under $3.20 USD per day halved, dropping from 10.7% to 5.2%. There has also been an increase in secondary education among rural and indigenous communities. Panama's $326 million portfolio oversees five active projects that push to improve social protection, governance, disaster risk management, wastewater management and support for the Indigenous Peoples Plan. With economic growth and government policies, Panama has made progress in reducing poverty in recent years.
The government hopes that its continued and further investment in infrastructure and social programs will foster prosperity within the general population through increased opportunities in education and jobs, improving the overall poverty rate of the country and among the poor, rural population.
SOS Children's Villages International
SOS Children's Villages International is a nonprofit organization that operates in Panama, fighting poverty through assisting children. At each of its four locations – Panama City, Davíd, Colón and Penonomé – the organization supports the youth population by providing daycare, education, vocational training, playgrounds and sports facilities. In the case that children do not have a home to stay at, the organization provides families for them to stay with. By providing these means of assistance, the organization hopes to decrease the child labor that is prevalent in the region as a result of extreme poverty. With education more accessible and families less financially burdened, the organization provides crucial resources to improve poverty in both rural and urban areas of Panama.
SOS Children's Villages International has been operating in the capital city of the Chiriquí province, Davíd, since 1999. Davíd is a city with 180,000 inhabitants and its population is mostly reliant on its agricultural sector. However, 34.6% of the population lives in poverty, more than 4,000 children in the province engage in child labor and 58% do not attend school. The organization has helped the children in this province by providing 13 SOS houses for them to live in, assisting them with education and other basic necessities.
While poverty in Panama is a significant issue, it has managed to reduce it in recent years. With continued attention by Panama's government and organizations like SOS Children's Villages International, the country should be able to continue its progression in making poverty a thing of the past.
– Mizuki Kai
Photo: Flickr
https://borgenproject.org/wp-content/uploads/logo.jpg
0
0
Borgen Project
https://borgenproject.org/wp-content/uploads/logo.jpg
Borgen Project
2020-10-06 06:02:41
2022-05-12 13:02:38
5 Facts About Poverty in Panama