Confronting Oral Health in Haiti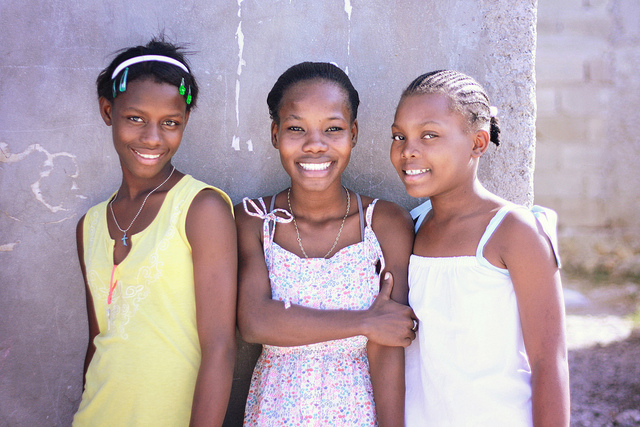 With just over 10 million people, the Republic of Haiti has about 300 dentists serving the country's entire population. The demand for high-quality dental care in Haiti is very great. Diseases and lack of preventative care are prevalent among Haitians because of the island's shortage of dental healthcare providers. The topic of oral health in Haiti, like most developing countries, is given little to no attention because other health issues like cholera, TB, HIV and malnutrition are deemed more important.
Although Haiti is facing some tough times combating these major public health concerns, it is a must that dental care is provided, as it interlinks with one's overall wellness. Infections like gum disease can heighten the chances of HIV transmission, tooth decay can contribute to poor nutrition and oral diseases can lead to bloodborne infections and ultimately cause heart attacks.
Haiti has about one dental hygienist for every 10,000 Haitians, and the majority of these dentists practice in or around the country's capital of Port-au-Prince, leaving the remaining 48 percent living in rural Haiti with restricted access to dental care. In the aftermath of the 2010 earthquake, the workforce for oral health in Haiti has faced countless challenges, mandating aid from international oral health organizations, including Health Volunteers Overseas (HVO).
HVO is a nonprofit organization committed to developing the resources and quality of healthcare in developing countries through education, training and professional development. HVO works with the American Dental Association Foundation (ADA) and the American Association of Oral and Maxillofacial Surgeons on international oral health programs.
To confront the issues that Haiti's oral healthcare community is facing, HVO and ADA established the Adopt-a-Practice: Rebuilding Dental Offices in Haiti program. Through the program, the ADA and HVO have helped dentists in Haiti who were impacted by the earthquake to reconstruct their practices. The Adopt-a-Practice program has raised more than $129,000 in contributions from dentists and donors across the globe. Many of these doctors have been able to receive donations and new equipment in order to re-establish themselves and continue providing care.
HVO has also been collaborating with the Faculté d'Odontologie, Haiti's only dental school that graduates about 15 to 20 students annually, for a training program that focuses on oral health in Haiti. A large percentage of Faculté d'Odontologie students leave the country once finished with school to practice elsewhere. The school's goal is to graduate a group of dentists who can serve the Haitian community.
The more dentists that graduate from the Faculté d'Odontologie and are willing to stay in Haiti and serve their local community, the more they can contribute to improving dental health for Haitians that need it. Building a community of Haitian dentists all around Haiti is just the first step in the right direction.
– Zainab Adebayo
Photo: Flickr
https://borgenproject.org/wp-content/uploads/logo.jpg
0
0
Borgen Project
https://borgenproject.org/wp-content/uploads/logo.jpg
Borgen Project
2018-02-15 07:30:22
2019-12-09 06:00:58
Confronting Oral Health in Haiti