Reducing Poverty in Nepal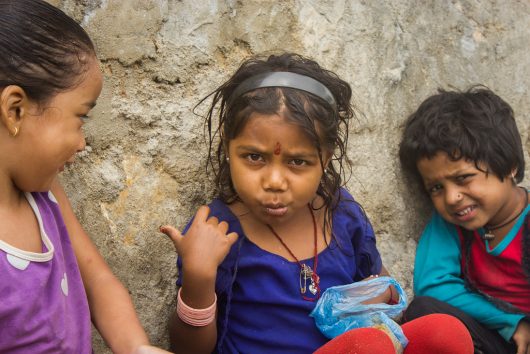 Poverty in Nepal has experienced a steady decline since the 1990s. The country's efforts to further reduce poverty will build off existing success, population growth control and using sustainable development goals to promote development.
Between 1995 and 2015, Nepal's poverty rate declined by an estimated 2.2-3.2 percentage points each year. The national poverty rate in 1995 was 41.8%, a figure that was reduced to 21.2% in 2015. The main drivers of Nepal's poverty decline are remittances from migration, more diverse labor income and slowed population growth.
Migration remittances increased from less than 1% to 29% of Nepal's GDP between the late 1990s and 2014. Remittances have caused wage increases within Nepal and driven demand for non-food items and services, generating employment in more diverse industries.
Population growth control has been a main fixture of the government as a means to combat poverty in Nepal. The country's population doubled between 1960 and 1990 and was expected to double again between 1990 and 2015. However, beginning in the 1990s, the average number of births for a Nepali woman dropped from six in the 1970s to two in 2014, slowing population growth.
Population growth still hinders progress in Nepal's more rural regions, where the number of births has not declined. In Nepal's mountains, hills and Terai plains regions, there is insufficient land to accommodate the livelihoods for an increasing number of people. The Nepali government is continuing to make population growth control a central tenant of its poverty reduction plans by promoting a two-child family as the norm.
While progress is underway, natural disaster hinders Nepal's growth. The 2015 earthquake pushed 700,000 Nepalis under the poverty line. Recovery is ongoing and can appear slow. Distribution of aid is often uneven and cash grants needed for reconstruction have been distributed slowly and in small increments.
While there are areas of recovery in need of improvement, international support programs show hope for regrowth. The U.N. Development Program has implemented cash-for-work programs and supported the restoration of micro-enterprises, both of which build individual recovery and community resilience. Sustained commitment to the SDGs will facilitate earthquake recovery and continued poverty reduction in Nepal. Two main objectives of earthquake recovery are poverty eradication and gender equality, both of which align with the SDGs.
In order to promote sustained growth, Nepal must frame its commitment to the SDGs in a national context. "What works for Bolivia might not work for Nepal," says UNDP resident representative in Nepal, Valerie Julliand. Identifying the precise ways in which the SDGs can benefit Nepali citizens will facilitate their implementation and enable further poverty reduction.
Between the Nepali government's plans and programs enacted by international organizations, Nepal is progressing towards sustained economic growth and poverty reduction. Poverty in Nepal has experienced a steady decline in recent decades and continued commitment to earthquake recovery and the SDGs proves promising for the country's development.
– McKenna Lux
Photo: Flickr
https://borgenproject.org/wp-content/uploads/logo.jpg
0
0
Borgen Project
https://borgenproject.org/wp-content/uploads/logo.jpg
Borgen Project
2016-11-19 01:30:02
2020-05-19 07:42:48
Reducing Poverty in Nepal